Going Freelance? Here Are 5 Tips to Work Smarter for Your Clients
Being a freelancer has become increasingly popular in recent years, and the benefits are obvious. You can be your own boss, set your own hours, enjoy more control over your work, and bask in the gratification of investing in your own personal project day after day.
Nevertheless, the freelance life also comes with some difficulties. At the end of the day, you're the person responsible for every aspect of your professional life, for better or for worse. It's easy to get overwhelmed, feel overworked, and lose sight of why freelancing seemed like such a great idea in the first place.
On the bright side, we've curated a list of some of our best tips to help you excel in your freelance career, no matter what industry you work in. There's a wealth of tools and best practices out there that you can use to your advantage and take your work life to the next level. Keep reading to find out what they are.
1. Use a software for your documentation needs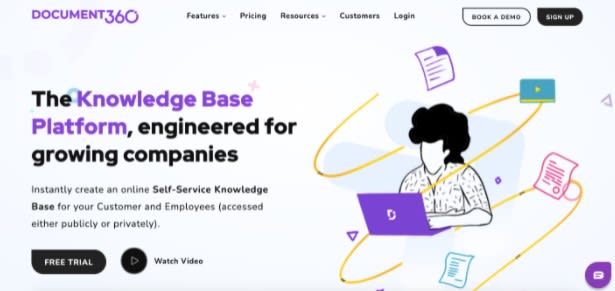 When you're just getting started as a freelancer, things can get overwhelming fast. You might be able to get started while relying on Word documents and emails for your documentation needs, but this won't be sustainable once you build up your client roster. Tellingly, a WebsitePlanet report showed that 70% of freelancers usually balance two to four projects at time.
Luckily for you, there's a wide range of affordable software out there that's perfect to help freelancers like yourself keep their many documents organized and easily accessible. One of the most compelling options is Document360. Document 360 is a software documenting system that's been around for just a few years and is already being used by businesses of all sizes.
Document360's most useful feature for freelancers is their knowledge base portal. If you create any kind of content, this software is perfect for you. Their knowledge base portal works as a workspace you can use to write, develop, edit, and review all kinds of written content. They offer a range of helpful functions that make writing documentation that much easier:
A robust categorization system
Markdown and WYSIWYG editors
Tons of elements you can add into your documents
Versioning & rollback
Cloud-based architecture & database encryption
SEO features
Integrations with other popular web apps
Best of all, if you need to share your work with colleagues or clients, it's easy to do with just a few clicks.
If you'd like to give Document360 a try, you can book a free demo on their website. Afterwards, their start-up paid plan starts at $49 USD per project per month.
2. Do your research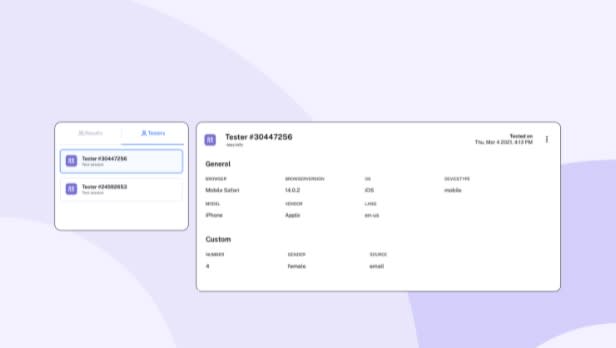 No matter what industry you freelance in, a universally effective strategy is doing your research when taking on a new client or beginning work on a new project. Now more than ever, developments, trends, and insights change quickly so it's important to do that extra work, keep yourself informed, and put your best foot forward.
Let's discuss a few examples. For instance, say you work in the marketing industry and are beginning work on a new social media marketing strategy for a start-up. Even if you completed a similar project a year earlier, it's highly likely that there have been some serious developments in the social media world since then.
This would be a great time to undertake a little bit of personal market research. There's no need to spend money or do anything fancy, don't worry. Do a bit of searching about your client's target audience and their apparent likes and dislikes on social media. You can even suss out your client's competition and take note of their social media strategy's direction.
If you really want to take things up a notch, you can also use a software to help you out. Say you've developed a couple different concepts for a project but aren't sure which one to choose. A software like Maze will save you time and resources by validating your ideas early on and helping you choose which one to move forward with. If you're interested in more guidance with regards to concept testing, check out Maze's concept testing guide.
3. Get into visuals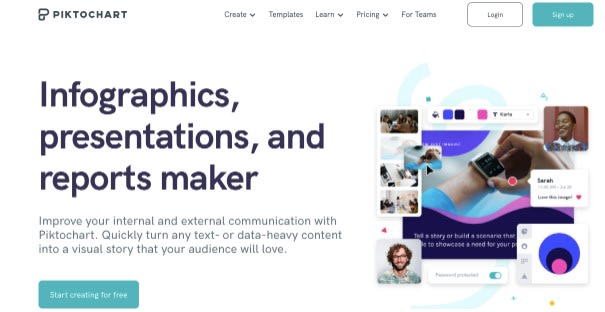 You don't have to be working in graphic design or social media marketing in order to harness the power of visuals in your freelance career. After all, a picture's worth a thousand words. Great media and graphics are useful tools to use in your work, but also in your internal documentation, proposals, social media pages, personal branding, and more.
Luckily, you don't need professional training in order to level-up your skills in producing great graphics. There's an array of web tools and software on the market that are easy to use and largely designed for freelancers like yourself.
Take Piktochart for example: it's a simple but effective tool that can be used to create infographics, presentations, reports, and other visual content and tell a visual story. Piktochart's line graph maker can turn raw data and numbers into a visually compelling graph, whereas their ready-to-use templates allow you to create stunning posters and flyers in no time. It's also an affordable software with a free forever option and paid plans starting from $29 USD per month.
Another popular option is Canva. Canva is a great solution for freelancers to create beautiful visuals without any fuss. It's easy to get started because they have templates for just about everything: social media posts, resumes, newsletters, documents… the works. They also have a free plan, with paid options ranging between 12 and 29 EUR per month.
4. Make organization a priority
One of the perks of being a freelancer is the fact that you're your own boss. Nevertheless, that means you don't have anyone else to rely on when it comes to getting organized. If you fail on that front, it could mean missed deadlines, frustrated clients, and ultimately lost business.
Fortunately, there's a wealth of tools out there that can help you stay on top of everything.
For example, you might find yourself struggling with the back-and-forth of setting up meetings by email or phone. As you scale your business, this becomes even more difficult to manage. Calendly is a great solution to help you address this problem.
Basically, Calendly is a hub that helps you schedule your meetings. Simply type in your availability, share your calendar link, and wait for your bookings to get added to your calendar automatically. You can even set automatic meeting reminders and embed a Calendly form into your website. They have a free plan that you can use to familiarize yourself with their tool, with paid plans starting from $8 USD per month.
Todoist is another helpful tool. Just about everyone has a to-do list kicking around somewhere, but they can be easy to lose track of if they're on a piece of paper or in a random Word document. Todoist brings your to-do list online and safely stored in one central place. You can even set recurring tasks, add subtasks, activate reminders, delegate work, and establish priority levels. Todoist is also incredibly affordable, with a free plan and paid plans ranging between 3 and 5 EUR monthly.
5. Block out the background noise when you need to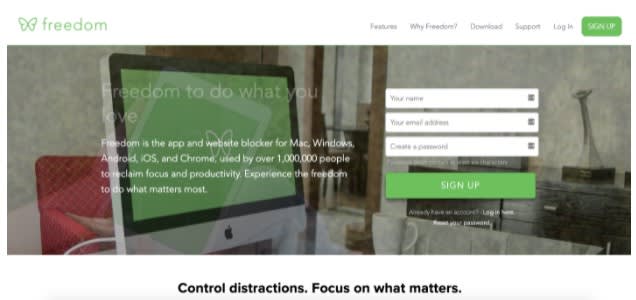 Last but not least, one of the pitfalls of freelance work is difficulties in striking the right balance between work and leisure time. When you make your own schedule, it's easy to fall into habits of either working all the time or getting bogged down by distractions (especially if you work on a computer).
Software like Freedom.to helps freelancers focus on their work and get down to business when they need to. Remove background noise and distractions by setting up your Freedom.to account to block websites that take away from your productivity for specific periods of time. If you use a tool like this one, you'll be more productive and establish better boundaries between your leisure time and work time.
Freedom.to comes at a reasonable price as well. They have a free trial, and their paid plans start at $6.99 USD monthly.
Work smarter, not harder
There you have it! Even if you're going it on your own as a freelancer, there are some best practices to keep in mind to make your life that much easier. As you've seen, there's a huge variety of software and web apps that you can use to make your work days easier, more efficient, and more enjoyable.
Get ahead of the game by implementing workflows that will help you stay on top of everything before you get overwhelmed. By using a software to help with your documentation needs, doing your research, using visuals to your advantage, staying organized, and keeping focused when you need to, you'll be working smarter for your clients and reaping the benefits of a successful freelance career in no time.
Leave A Reply