5 Effective Strategies For Freelancers
Five effective strategies for freelancers that will make your life easier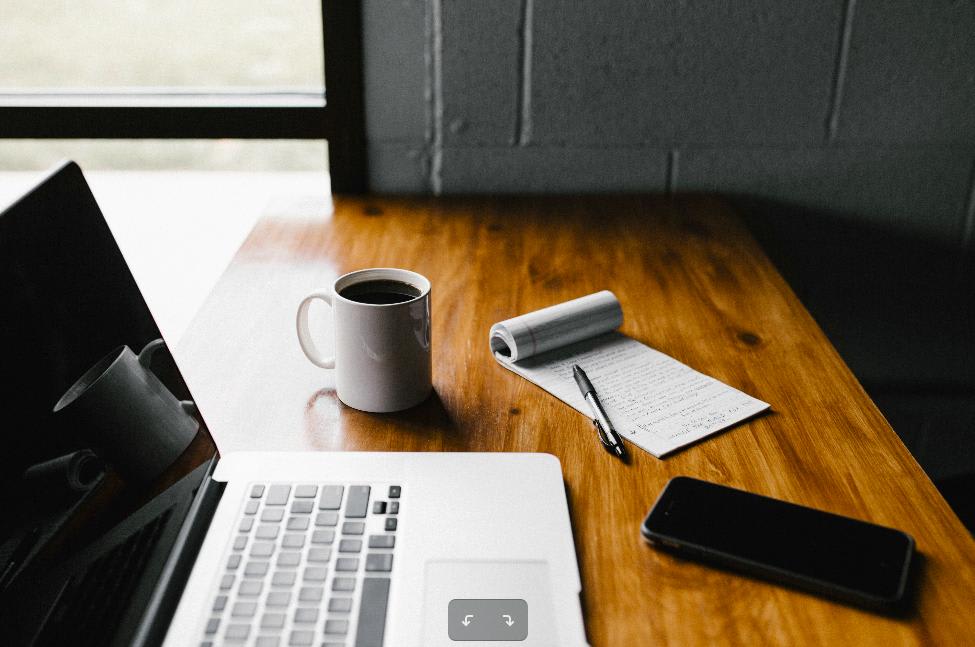 Freelancers might be used to working from home, but not all of them actually know how to do it in a way that will be enjoyable. Consequently, here are the five effective strategies for freelancers that will make your life easier.
1) Know Both Your Strengths and Weaknesses
First of all, you need to know both your strengths and your weaknesses. It's not enough to only boast about your skills and experience – you should also acknowledge to yourself that you might not be an expert in some spheres. That being said, acknowledging your weaknesses doesn't mean that you are inferior in some way. On the contrary, it will help you better understand what you are able and aren't able to do.
By knowing both your strengths and your weaknesses, you will also be able to have realistic expectations and set yourself achievable goals. This is crucial because if you can't set yourself proper aims, you will not be motivated enough to continue doing your job. When you are at home, there are no co-workers to bring in the spirit of competition, so you need to look for other sources of motivation and inspiration.
For example, if you are a photographer and you know that you aren't as skilled in photo editing as you are in portrait photography, maybe it's better to explain that you specialize in photography and can do basic editing rather than advanced editing.
2) Diversify Your Creative Portfolio
Another very valuable tactic is to diversify your creative portfolio. This is especially important for freelancers who don't have a day job to support them when there are not many projects they can work on or their regular clients don't have anything for them to offer. Consequently, a good portfolio will help you find new projects and new clients.
The reason why diversifying your portfolio is so important is that showing that you can do different kinds of job will prove that you have expertise in various fields. That being said, you still need to make sure that you have enough pieces of work for every skill you want to put on your resume. If you simply try to have as many "talents" as possible, you might end up being the opposite of a professional.
For example, if you are an expert photographer and photo editor but also know a little about music production, you can include your photography in the portfolio. Then, try to get more experience in music production and have some high-quality samples that you can then add to your portfolio and list as one of your skills.
3) Have Your Own Website and Blog
Having a website and a blog is essential if you are serious about your job. This is the place where you can display your portfolio and resume and potentially be discovered by even more future clients who will notice your work and get interested. In addition to that, a blog where you post regularly will allow you to generate traffic to your website consistently.
It's all about your niche and how well you know the industry you work in. Indeed, you are a freelancer, but freelancers can do anything from photography to ghostwriting to video editing to tutoring. The content you post on your blog should focus on whatever you particularly specialize in. If you are a photographer, write about photography!
Besides, you don't even need to work on your website and blog content yourself because you can hire a writer from a writing service reviews site like Best Writers Online, where I have started my work. There are other options, one of them - goLance, which is definitely a service that deserves your attention.
4) Start Networking Through Social Media
Along with having a website and a blog, social media profiles can significantly boost your online presence and give you even more exposure. This is exactly why so many professional freelancers have social media accounts where they consistently publish their work and gradually grow their follower base.
But instead of passively posting your work in hopes that someone will notice it, you should also start actively networking through social media. Look for potential clients by joining the relevant Facebook groups and monitoring Instagram hashtags used in posts with information about a project that needs professionals like you.
You can also use other tactics for finding potential clients. If you are a photographer, look for models on Instagram in your area and message them offering to collaborate. But make sure that you don't sound shady or suspicious because there are some people pretending to be professionals when they aren't.
5) Respect Yourself and Your Clients
Last but not least, always respect yourself and your clients. If you don't treat yourself probably, who will? And if you don't treat your clients properly, they will simply leave you and find a better freelancer to work on their projects. Here are some things to keep in mind:
Time: Deadlines exist for a reason. Your client needs the project completed by a certain date, so your responsibility is to complete it by that date. Likewise, if your potential customer is taking too much time to decide whether or not they want to work with you, maybe it's better to move on and start working for the clients you have now.
Effort: Though you spend time working on different projects, you also put in a certain amount of effort by using your knowledge, experience, and skills. But if you are working on a project in a team with other freelancers, you need to evaluate how much of the work will still be done by you.
Money: Lastly, you should consider the time and effort you spend on your work to then determine how much you should charge for your services. If you have a returning client, you might want to offer a discount to them as a way of showing that you respect their loyalty.
Final Thoughts
All in all, it is possible to be a freelancer without suffering from a bad schedule and being unable to keep up with deadlines. If you take the time to make yourself comfortable, you will discover that your profession can be way more fulfilling.