A Step-By-Step Guide For Beginners: How To Easily Get Your First Job As A Freelancer
How To Easily Get Your First Job As A Freelancer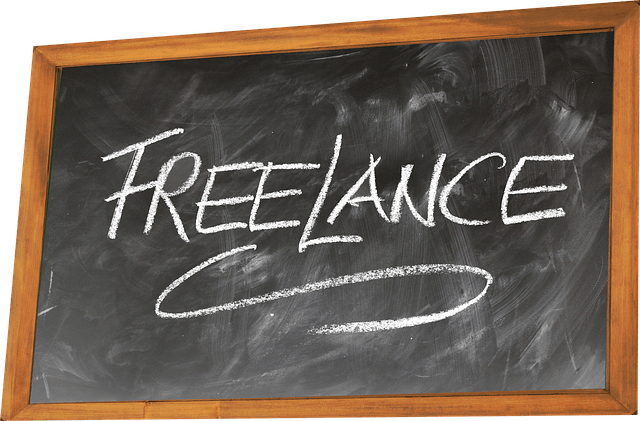 Quarantine has forced many specialists to think seriously about an alternative source of income. Many of them have chosen to become freelancers from scratch. And it is no coincidence as experts believe that in the near future, 47% of hiring managers will prefer independent specialists. Though, it is not so easy to work on your own.
It is very difficult for a beginner to get their first order. It often happens that the search for the right client takes weeks. No one is ready to entrust the task to a person who has recently registered on the freelance platform and has no feedback. But you can multiply your chances of success if you start freelancing in a proper way.
Choose a niche
It is easy to get confused about where to find work as there are loads of specialized platforms. But the first challenge is to figure out what you are going to do. And you need to ask yourself the question: "What can I do best?" and write a detailed list of everything you can do. It will help you identify potential customers. Also, think if you can offer something unique that no one else or very few people do. Unusual skills or services will help you stand out from other performers.
Choose a freelance platform
The next important step is to find the right place to sell your skills. Many experienced freelancers prefer to work directly with clients and avoid paying service charges. But for a beginner, it is the best way to start a freelance career and learn all the intricacies of the profession. Alongside the freelancing experience, a newcomer gets a payment guarantee from the platform if a project is of good quality and delivered on time. There are many reputable job marketplaces, but avoid registering at many of them at once. Choose one or two sites for a start. It will allow you to remain active and be among the first to react to interesting offers.
Build a profile
Creative self-presentation increases the chances of being chosen as a performer. It should not be a classical CV, but make sure to include the following information in your personal statements:
Add your short bio.
Use only your real photo;
Provide samples of your work;
Take skill tests of these are available on the platform.
Create a portfolio
It is one of the crucial things in freelancing. It is the portfolio that will eventually enable you to manage the quantity and cost of projects offered to you. Potential clients always look through your works before they decide on cooperation. You can check the profiles of top freelancers on the platform to see what works they include in their portfolios. Or you can use online portfolio builders to showcase your works in a professional way.
Set the right price
It is vital to set a reasonable hourly rate. Beginners tend to undervalue themselves by offering very low prices. You should take into account all operational costs you might have as a freelancer, add your expected profit, and do not forget about taxes. If you are working through the platform, bear in mind you will also have to pay its fees. It will be wise for a beginner to start from the lowest price in their niche. And as you gain experience, you can gradually raise prices.
Build your reputation
Choose only those projects which you can complete with ease. Do not immediately hunt for the most profitable orders. Your first priority is to get as many positive reviews as possible and build a good reputation and portfolio. Start with inexpensive orders and slowly move on. The main thing is to perform well and receive positive feedback from the customer.
How to avoid unscrupulous customers?
Freelance novices often fall victim to dishonest customers. So these hints may help you:
Prepayment is the best guarantee you are cooperating with a reliable customer. In this respect, the freelance platform acts as an underwriter. But do not start or send completed work until funds are deposited on the platform account.
Please check customer details carefully. Sometimes fraudsters hide under fake names and profiles. Make sure to read the reviews of other freelancers about working with this customer before accepting the offer.
Check the blacklists of unscrupulous customers. You can find these sites on freelance forums.
Do not rush into freelancing without considering the possible consequences. Freelancing is not simple at all, and it is better to take roots in it gradually. Otherwise, you can very quickly become disillusioned about this profession. Even if you have little experience yet, but you really want to succeed in freelancing, never give up if you are refused. Do not stop until you find your first order. It is the most persistent freelancer who quickly finds regular customers.
About the Author:
Conrad is a professional blogger, content maker, and freelance writer. He has written many great and valuable posts on a variety of topics. Conrad loves outdoor activities. He believes the fresh air brings him inspiration for new ideas.