A Checklist To Optimize Your goLance Profile
Today we're going to share a list of traits the top goLance profiles share. Leverage this list to fully optimize your profile and increase your chances of landing steady work.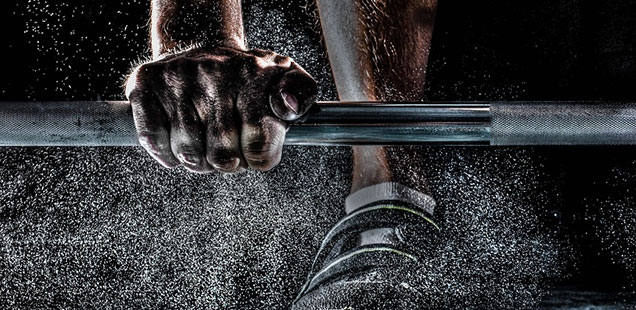 Today we're going to share a list of traits the top goLance profiles share. Leverage this list to fully optimize your profile and increase your chances of landing steady work.
A Checklist To Optimize Your Profile
1. Clear Profile Image
Ask yourself, "What does my profile image say about me to prospects?"  It doesn't have to be crazy professional, but you probably don't want to take a picture featuring yourself with a bunch of beer cans around you. Put yourself in the best light that inspires trust.
Make sure the image is clear, it's easy to see your face and recognize features.
Pay attention to lighting — if it's too dark an image it might not be the best photo to use.
Remember an image says 1,000 words — what do you want your image to say?
2. Flawless Summary
What our team often sees are clients finding a goLancer they like, checking out their profile and getting scared away because of misspellings and grammar issues. It happens, but it can't happen at this stage of the game. Go through your profile and make sure every sentence is perfectly worded. We guarantee if it's not or if you skip this step you run the risk of not landing that job.
3. Summary Specs
3-5 Paragraphs is a good summary length. Short 1-2 sentence profiles don't inspire trust. Remember your goal is to build trust. More content, that clearly tells a story about who you are will inspire trust.
List your skills, resources, and anything else that makes you an authority in your niche.
Mention past achievements and future goals.
Talk about the type of goLancer you are to work with.
Have a call to action that nudges clients to reach out and connect with you.
4. Skills & Categories
When creating your profile on goLance, make sure to select all skills and categories that apply to you. Beyond this being a key way to highlight your skills, internally on goLance we send email blasts about job opportunities according to your skills and categories. If you want notice of new gigs and opportunities, this is how you do so.
5.  Links & Samples
As a freelancer, one of the best selling points you have and top ways to establish trust is through your samples. Look at the projects you've worked on, collect these samples and post them in your profile. Make sure to include a quick summary mentioning your part in the project.
Try to add at least 3-5 samples that show a range of who you are and what you bring to the table.
Make sure whatever links you share actually work. Nothing will hurt you more than a prospect checking out your profile, liking your summary, viewing your samples only to find the link is broken.
6. Job & Education History
If you have either mention them. Again, it's always good for prospects to see who you are and understand your background to help them make a choice in hiring you.
7. Update Your Profile
After you complete a project you should update your profile with new samples.
After 90 days you should review your profile and spice it up a bit with new samples.
8. Reach Out For Help
We created this article because we want you to succeed. We've had goLancers reach out to us via support and ask if we can check out their profile and offer any suggestions. We're happy to help. It might take us a little while to get to you, but we'll try our best to offer actionable advice. Don't be a stranger, reach out after you go through this checklist.
Helpful Articles:
–How Should Freelancers Deal With Money
–Things Freelancers Wish They Knew Before Starting Out
–Are Milestones Important To Freelancers
–Why Working For Free Is Never Free
FAQ:
a. How do I create a profile on goLance?