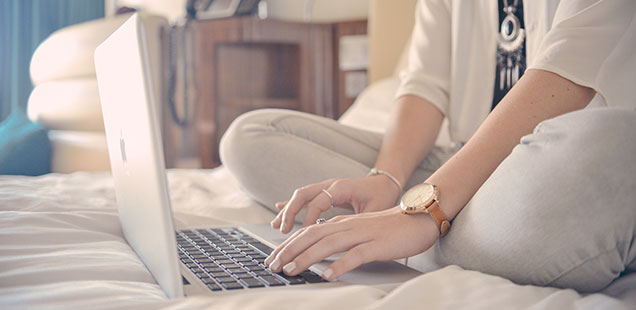 Things Freelancers Wish They Knew Before Starting
Congratulations on landing your freelancer gig! We both know it wasn't easy to get here. There were ten plus bids on the job, your cover letter took a few rewrites to get it grammar free, but you showed up with samples and a positive attitude to get the job done. And now, here you are. Income is on the horizon. Work is around the corner. Yet you can't help to feel like something is missing? It's almost like there's a voice whispering in your ear trying to get your attention about .something.  We got you covered. Today we're going to give that voice a microphone and dive into the top 3 things freelancers wish they knew before starting.
Top 3 Things Freelancers Wish They Knew Before Starting
1.  Communication Is EVERYTHING
If you want your clients to be happy, drop them a line from time to time. Let them know what the status is of a project before they reach out to you. Provide updates on your project status regularly.
As a freelancer, when you land a job the client may not ask you for updates but will want to know you are working on their project. There is a huge amount of trust that is given for this relationship to be successful and comfortable for all parties involved.
And what is the old saying about having a successful relationship? Communication is key. Share updates with clients so they have clear expectations of what to expect.
2.  Create A Killer Profile
Think of your online profile as your digital business card. If it's blank, then your business card is blank. The best thing you can do as a freelancer is constantly update the work you pump out with new samples.
What I recommend is taking screenshots of before and after images that highlight the scope of work you've successfully implemented for a client.  The more you do, the more samples you'll have to show off to prospects who check out your profile.
If you're in a pinch on time I recommend knocking out the following items first:
Have a clear profile image
Have a bio
Have samples
Reach out to past clients and ask for reviews
Those points above will put you on track to having a stellar profile that will grab the attention of prospects.
3. Give Yourself Extra Time
If one thing is certain, it is life is uncertain. Something always comes up. A storm hits and your internet crashes for a week. A client goes MIA for a few days and you're on standby thinking they signed off on all the work only to find out they never got your last message. The entire Internet breaks. Scary stuff happens guys.
I can't stress this enough, give yourself extra time for the unexpected. Time to go review work. Time to review what you've turned in. If you do this, not only will you have a safety net to get ahead of those scary speedbumps BUT best case scenario everything is perfect and you just turned in a project early in a client's eyes.
BONUS TIP: Stay Organized
Being a freelancer is essentially running your own business. Do everything you can to stay organized and create systems to keep you on track. Think of it this way, after you complete a contract with a client, how awesome will it feel when they come back six months down the road and hire you for more work and you already have templates and samples to start from? It means less time creating assets and more time optimizing your time.
Leave A Reply