Tips on How to Run Effective 1 on 1 Remote Meetings With Clients
To help you out, here are 10 tips to conduct effective 1:1 meetings with customers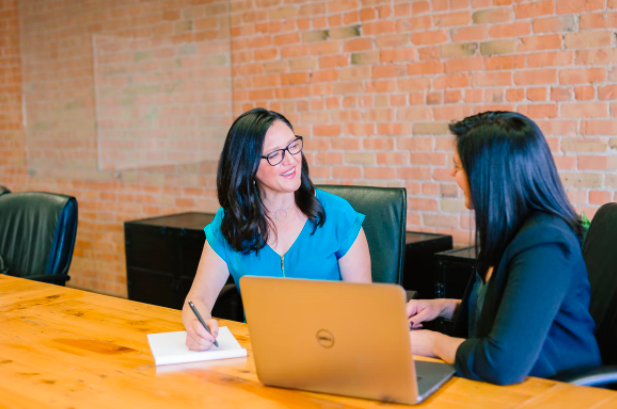 In today's world, the location you reside in has less of an impact on your ability to perform your work. You can reach the same individuals and groups as if you were at an office because you have internet access.
What exactly does this imply?
The way we work is changing, and businesses must embrace new approaches to measuring productivity.
Following the COVID-19 pandemic and the emergence of virtual working models, business communication has transformed.
As a result, remote 1:1 interactions have become a crucial element in every organization.
Companies own video conferencing platforms, which make virtual meetings trouble-free. However, for seamless transfer of ideas, especially to your clients, your 1:1 sessions must be perfect.
To help you out, here are 10 tips to conduct effective 1:1 meetings with customers.
Top 10 Ways to conduct efficient 1:1 meetings with customers
In today's digital environment, having successful one-on-one interactions is critical to being a successful company.
Take a look at these ten suggestions for empowering customers in the virtual world.
1. Aim for regular and frequent sessions
As clients become more distant, you cannot simply invite them for a discussion in the conference room whenever it's required or convenient.
In a unified package, one-on-one encounters must address both work-related and social demands.
Establish regular meetings at least once every week or twice a month, depending on the size of the client base. This schedule strikes a compromise between the need to communicate with your customers and the requirement for them to be cooperative.
Daily meetings, on the other hand, would simply stifle productivity and generate micromanaging conditions that will repel many personnel.
Regular client meetings will assist bridge the gap between interactions and cohesion if you have to space them out over the month due to a greater customer number.
2. Address the tech areas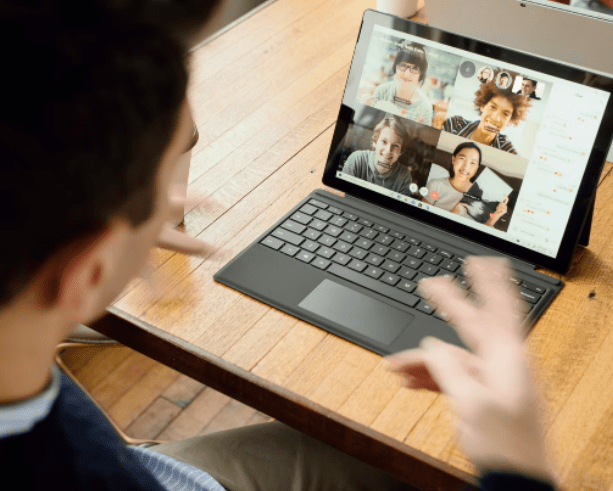 Source
Each meeting, whether you need to supervise one or 100 people, must run as smoothly as feasible.
Handling tech issues during a meeting detracts from the conference's overall advantages. Make absolutely sure that any video-conferencing platform's settings are up to date.
If your clients need to update something on their end, send them an email reminder. If you have a complex problem, talk to your IT department. Because today's workforce is reliant on virtual platforms, they should be kept as current as feasible.
As a manager, it is your responsibility to keep track of all remote meetings related roadblocks such as – miscommunications, customers feeling disconnected, distractions, and interruptions.
If you wish to know more about how to manage your remote team, this detailed guide will help you out.
3. Be thoroughly prepared
The effectiveness of a 1:1 meeting is largely determined by your preparation work prior to the encounter.
Preparation work frequently includes planning, choosing on discussion points, scheduling, and establishing aims and outcomes.
Reminding your customers about the session is one approach to assure success. Three months, one month, one week, and one day just before the main event, a reminder can be issued through text message or email.
Just a couple of hours after the meeting starts, go through your notes to make sure everything is in order. It's natural to be nervous if it is the first 1:1 meeting in your tenure. Avoid putting too much strain on yourself.
4. Discuss deadlines
Meetings that are productive look at both immediate and long-term targets.
Talk about the deadlines, which are coming up in the next week. Inquire about the deadlines and whether they are acceptable.
Make some concessions on times and dates so that the task can be finished on time and to a high quality.
Examine the milestones which will be approaching in the following few months. The personnel will have the opportunity to review the tasks and begin them as needed.
Putting control in the hands of meeting participants develops a good digital work ethic.
5. Set an agenda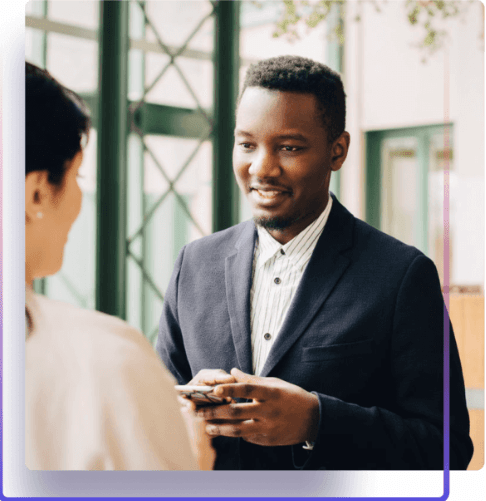 Source
1 on 1 meetings that work are a two-part package.
Both parties must be willing to give and receive. Give the client advance notice of the meeting's information as a courtesy. It's enough to send a rough overview some few days prior to the meeting.
Hence, the customer gets more time to get ready for the meeting, making it more effective. Smaller segments may be added as needed, but the majority of the topics to be addressed should be stated in the first email.
When dealing with introverted and highly regimented personnel, this is extremely useful.
If they don't have time to evaluate the meeting's purpose ahead of time, these important players may feel uneasy, whereas big-picture intellectuals are more at ease rolling through unfamiliar territory.
Note: If you want to build an agenda structure to fit your meeting format and add talking points before the meeting, you can check out the top 1:1 meeting software – which will also share a copy of the agenda in the run-up to your meeting via email, Slack, or Microsoft Teams.
6. Establish a personal connection
With the advent of remote working models and the absence of offline interactions, you need to always be prepared to connect with your dispersed teams and clients.
Since the physical connection is missing, this is a vital part of managing your virtual team. Now, this aspect applies to 1:1 online meetings as well.
The majority of remote clients spend the most of their time at home. Everyone's reaction to being isolated from their peers is different. It's critical for managers to interact with customers on a human level during these weekly meetings.
Discuss a few topics that aren't work-related, such as sports teams and family life. The chat will reveal whether the client is satisfied or dissatisfied with their remote working conditions.
In a virtual environment, discussing any difficulties could enable everybody to work and grow together.
7. Be accountable
Working from home might be challenging for some people. As all employees and clients adjust to their circumstances, being an empathic leader is essential.
Accountability, on the other hand, should be an active component of your regular conversations. If an error is plainly the responsibility of an individual, it must be addressed and rectified so that the same does not happen again.
Individuals that are answerable to themselves will gradually improve.
8. Encourage feedback
From the management's standpoint, these sessions must never be simply one-sided lectures. Motivate clients to provide feedback.
Inquire about people's thoughts on a project, a timeline, or an assignment. Clients could have a perspective that supervisors lack since they observe the internal dynamics of their jobs on a daily basis.
Take these reports seriously and check if it can help the department fix any issues. On multiple levels, little modifications offered by dedicated people boost productivity.
9. Conclude on a good note
Certain meetings are bound to have severe implications, such as production delays or project errors.
As a supervisor or a meeting organizer, you should try to end the dialogue in an optimistic way. Commend the individual on their achievements.
Keep the conversations light and make sure the participants can take all of the points of discussion and implement them as needed. It's obvious that after a fantastic one-on-one encounter, the purpose of the session might be to rise to the challenge.
10. Finally, stick to the right questions
There exists a fine line between someone being overly professional and leaving your clients uneasy.
Make sure you have prepared a list of pertinent questions for your one-on-one discussion. You're sure to have an intriguing chat with these queries and these will also assist you in achieving your aims and ambitions.
a) Creating a personal conversation starter
Begin a 1:1 meeting by asking check-in questions. Such questions can help you assess their mental condition and figure out what's going on with the clients. However, try to not get too personal or intrusive. Here's what you can ask:
What's new with you?
How are things going today?
You mentioned in our last meeting that you were facing some challenges. Has that been resolved yet?
b) Posing work-related queries
These inquiries are about a client's confidence in the company, an engagement poll, or even major organizational changes. It will assist you in determining how attached your customers are to your firm.
Apart from this, you'll learn about their advancement with you as a partner.
Here are a few examples:
Do you have any thoughts on the recent changes – such as the latest developments or policy changes?
What level of confidence do you have in our company's end goals?
How well do you agree with the company's direction?
What do you anticipate the company will look like in the near future?
What has been the most challenging aspect in the past few months?
Since you've been with us, what has inspired you the most?
Conclusion
Even if the COVID-19 outbreak is completely managed through vaccinations or additional alternatives, many organizations may continue to work remotely.
Now and for the long term, take help from these remote tips.
In the future, they'll only help you improve your management skills.
Managing a meeting, whether online or offline, is a challenge. But the process gets simplified as you gather expertise and know-how about motivating elements in your company.