Trending Future of Work Innovations
In this article, we will explain how the future of work is changing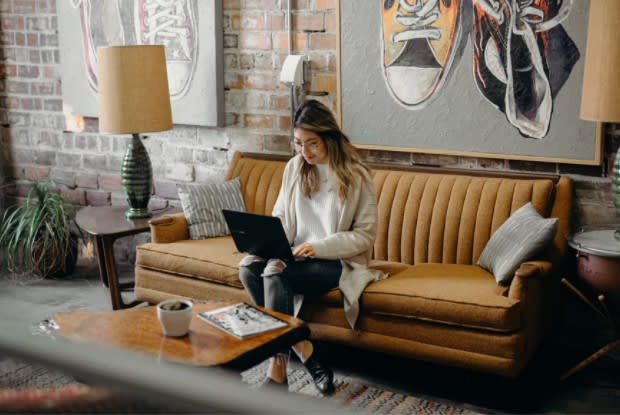 Is the future of work changing? Yes, it is. In this article, we will explain how the future of work is changing. Therefore, both companies and job seekers may use this reference as a gateway to ensure they remain aware of the key trends changing the future of work and securing their own future.
The job market is rapidly changing due to a new generation of millennials, a new world, and new perspectives, and it is critical to keep up. Companies can no longer afford to sit back and wait. Those who hesitate will fail.
We can all agree the workplace is rapidly changing. In today's rapidly changing environment, being a "late adopter" means going out of business. One of the most significant changes we're seeing in the workplace is who's in charge of what.
Leaders have defined the rules for businesses since their inception, which managers then pass down to employees. In other words, employees are now driving decisions and conversations about how work is done, when it is done, who does it, and what technologies are used.
Below are five trends that influence and understanding them is critical before investigating other aspects of the future of work.
New Habits
Ten years ago, you would have laughed at the idea of having all your personal information available to the globe. Now look where we are; we develop communities, share, interact, cooperate, acquire information, and shape our personal experiences.
These new trends are pressuring corporations to change. Companies that are not open to this change in new habits may not be able to operate at the same pace or move up the ladder.
Technics
We are changing our lives and working habits because of big data and other technologies like artificial intelligence and machine learning. Big data provides insight into how we work and how customers interact with us, while collaboration tools enable us to link people and information anywhere, anytime, and on any device.
Due to this, organizations have to change how they work to reap the benefits of these key trends. In fact, companies that are hesitant to adopt new work techniques face severe challenges that call their market survival into question.
Millennials at Work
The key thing about millennials is not that they bring new techniques, ideas, attitudes, or working styles, but rather the number of millennial workers is increasing. They will be the largest generation to enter the workforce ever.
This is a generation of people who are willing to work from home till they find the right firm. In other words, corporations must create an environment where people desire to work rather than need to work.
Location
Today, where you live matters less in terms of being able to execute your job. As long as you have internet connectivity, you can access the same people and information as if you were in an office. So, what does this mean? Well, the way we work is changing and companies must adopt different tactics to analyze productivity.
Globalization
This is the ability of organizations to work across boundaries. The world is becoming one city. Language, currency, and location are all becoming less important. Clients could be in Beijing or Melbourne, and employees could be anywhere. Working with anyone, from anywhere, is becoming more common. Hence, companies must be willing to accept this change to move forward.
Is the Future of Work Changing Forever?
Well, the answer is yes. As we head into a high-tech world, how we work will never remain the same. As new technologies come forward, many organizations will seek to apply these new tech upgrades into their workforce. Therefore, this may result in several changes to how we work.
Additionally, technology will also change the job market as a whole. This means occupations that were once in high-demand may begin to be replaced by technology. Therefore, you must consider these external factors to ensure they choose a career that soon won't become redundant such as high-paying tech jobs of the future.
You should also work on your digital literacy and personal skills to ensure that you can adapt to changes in the workplace and industry. Finally, it will help you stay ahead of the competition and keep you from worrying about being replaced.
In a nutshell, the future of work is going to keep changing and, this can be both beneficial and negative for both employees and companies. However, keeping up with the new changes and adopting them can help prevent people from losing their jobs and companies losing their relevance.