GOLANCE WINS PEOPLE'S CHOICE STEVIE® AWARD IN 2019 AMERICAN BUSINESS AWARDS
goLance named a winner of a People's Choice Stevie® Award for Favorite New Products in The 17th Annual American Business Awards.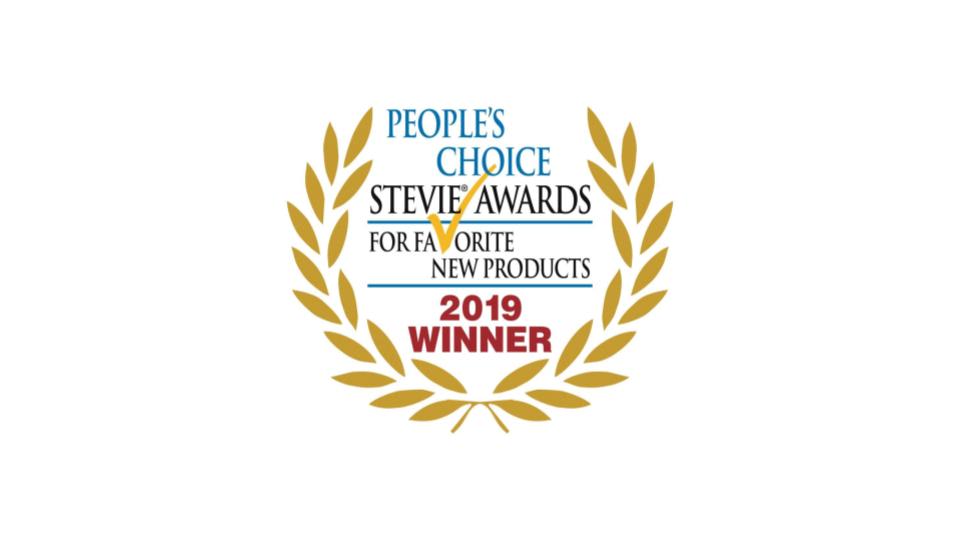 goLance Recognized as a Favorite Product for Its Vendor Management Solution
DOVER, DELAWARE – June 6, 2019 – goLance, an industry-leading company with solutions that make it easy to recruit, manage and pay online freelance talent, was named a winner of a People's Choice Stevie® Award for Favorite New Products in The 17th Annual American Business Awards.
This is the third Stevie® Award that goLance won in this year's competition for New Products, which recognized both brand-new and new-version products.
The People's Choice Stevie Awards for Favorite New Products are a feature of The American Business Awards in which the general public can vote for their favorite new products and services of the year. More than 43,000 votes were cast in 51 people's choice categories this year. All new products and services to be honored in the ABAs' new product categories were included in people's choice voting.
goLance received the People's Choice Stevie® Award for its Complete Online Workforce Platform in the Business Technology – Vendor Management Solution group. The goLance platform utilizes powerful software solutions, integrations and best practices to manage the recruitment, management, reporting, and services payment process for freelancers and the companies that use them. goLance provides many opportunities to help small businesses grow by using freelance talent, while reducing costs and improving productivity.
"We are delighted to receive the People's Choice Award," said Michael Brooks, CEO of goLance. "It reflects the value that goLance provides with a platform that is tightly integrated with applications to simplify the process of managing and paying a remote, global workforce. We offer low-cost exchange rates and pricing from numerous suppliers to deliver cheaper and more convenient automated transfers worldwide."
In May 2019, goLance was named a Gold Stevie® Award winner for its Management and Payment Platform for Online Freelance Workers and a Bronze Stevie® Award winner for its Complete Online Workforce Platform.
Details about The American Business Awards, the list of People's Choice Stevie Award winners, and the complete list of Stevie winners in this year's ABAs are available at www.StevieAwards.com/ABA.
About goLance
goLance provides innovative software that empowers entrepreneurs to recruit, screen, manage, optimize and pay global online freelance talent efficiently and cost effectively. It also enables freelancers to pay and manage subcontractors when they need additional talent for assignments. The goLance platform has more than 400,000 users. Learn more about goLance at https://golance.com/.
About the Stevie Awards
Stevie Awards are conferred in seven programs: the Asia-Pacific Stevie Awards, the German Stevie Awards, The American Business Awards®, The International Business Awards®, the Stevie Awards for Women in Business, the Stevie Awards for Sales & Customer Service, and the new Stevie Awards for Great Employers. Stevie Awards competitions receive more than 12,000 entries each year from organizations in more than 70 nations. Honoring organizations of all types and sizes and the people behind them, the Stevies recognize outstanding performances in the workplace worldwide. Learn more about the Stevie Awards at http://www.StevieAwards.com.
For more information, contact:
Michael Brooks, CEO, goLance, mbrooks@golance.com
goLance Inc
Mailing address: 8 The Green St, Suite 4753, Dover, DE 19901
Phone number: +1 (888) 478-0358
Web: https://golance.com/
Email: support@golance.com
Blog: https://blog.golance.com/
Facebook: https://www.facebook.com/golanceinc/
LinkedIn: https://www.linkedin.com/company/golance
Twitter: https://twitter.com/goLanceInc
Instagram: https://www.instagram.com/golanceofficial/