Why The Self-Taught Freelancers Are The Best Freelancers?
There's no school for freelancers. At least, not in a formal sense.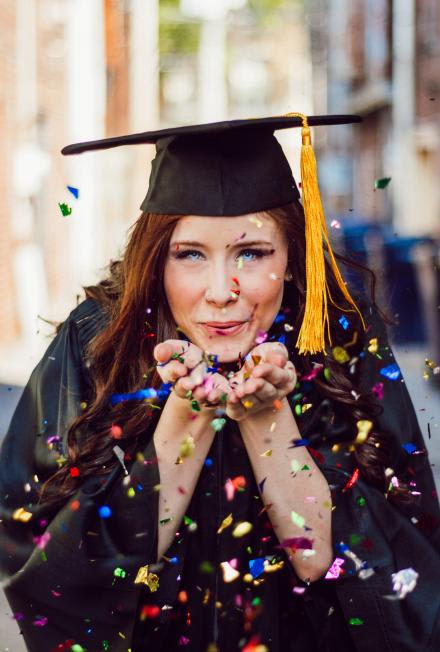 There's no school for freelancers. At least, not in a formal sense.
The more you Google, the more surveys you will find with the overwhelming percentage of freelancers without a university degree. That's especially true for freelance developers.
Let Me Be, I Don't Need A Degree
Here's how it usually works for freelancers and their studies. As early as during your very first year of computer science studies, you get a job offer. The next thing you know, you're freelancing, as well.
You're working, studying, and freelancing. You're doing great, but you have to prioritize. You just can't make it attend all of your classes. Also, you realize that's not easy to live parallel lives in both 9-to-5 and freelance worlds. Eventually, all you are left with is freelancing. But, you don't feel bad about it. On the contrary, you feel relieved.
From Zero To A Freelance Hero
I've met so many successful freelancers who literally started from the ground zero. I'm not talking about their earnings, but rather about their "informal education." One day, you simply decide that you're going to learn all there's to know about design. Or, you simply start writing.
You learn, work, and improve your freelance skills on a daily basis. The freelance industry can be extremely demanding and shifting, but at the same time, it can be very rewarding. Every single minute you invest in learning something new will pay itself off big time.
It's Doesn't Matter Who You Are, But What You Can Do
Here's the simple truth about freelancing. Your potential clients just couldn't possibly care less about who you are and where you come from. They don't want to see your diplomas. They are eager to see what you can do right here and right now. That's all that matters to them.
I remember when one of my clients asked me to do some basic SEO tasks. I just finished writing the content for his website. I didn't know a thing about SEO and I was totally honest about it.
You're a doer, can you be a quick learner too?
My client's words encouraged me to learn some things about SEO. I did some research and came up with the properly written meta titles and descriptions. I learned an invaluable freelance lesson.
There isn't a thing in freelance reserved for rocket scientists, as long as you're willing to learn.
There's nothing a motivated freelancer can't learn. It's a completely different thing whether or not you're going to enjoy it and to which extent you can monetize it. For example, it's entirely up to you to decide if you're going to be an average developer or an extraordinary designer or writer.
The True Freelance Stars Are Born When They're Entirely On Their Own
As a self-taught freelancer, you quickly learn what does it mean to be resourceful, persistent, and adjustable. You learn to live with the freelance market demands. You don't care about the formalities and you focus entirely on the practical skills and knowledge.
The more you know, the more your freelance business will grow on goLance. To be the best means always to invest in learning new things and never to rest.