Why Should Clients Practice Freelancers Recognition? 6 Ways How This Is Done
If you want to stay ahead of the competition and attract the right kind of freelancers – not to mention keep them – you need a good recognition program.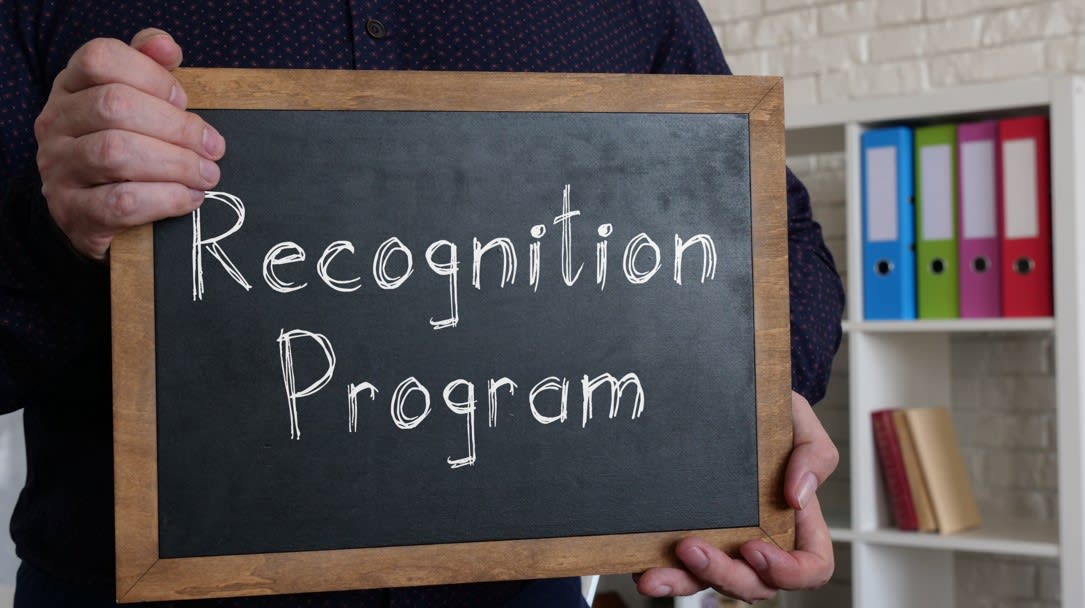 Employee recognition is a vital part of the success of any organization or workplace. Regardless of whether your employees are office-based or work remotely, they are still dedicating their time and energy to making your business work. At the end of the day, every person wants to feel appreciated.
This is even more important today as the competition for the best talent escalates, and freelancers can find job opportunities even on the other end of the world. With the introduction of remote work, the best and most skilled employees are in high demand.
If you want to stay ahead of the competition and attract the right kind of freelancers – not to mention keep them – you need a good recognition program.
Before we jump into the reasons why and the ways how, let's see what employee recognition means.
Understanding Employee Recognition
An ApolloTechnical survey has found that employee recognition is the most important factor to 37% of employees. On a global level, this is a $46 billion market and even so, 65% of employees haven't received any praise or recognition for their good work in the last year.
In an industry where the freelancer can simply move on to the next client who requests their services, this equals you losing them.
Reasons why businesses must practice freelancer recognition
Freelancers have a huge advantage these days. Not only do most of them work remotely, but they can skip on dealing with difficult clients and search for other people to work for. You are not their boss, at least not per se, which makes it even more important to recognize them for their achievements.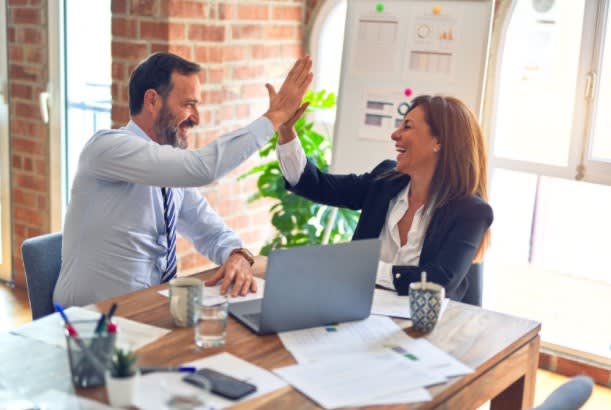 People are made that way. From our earliest age, we crave recognition from our parents, our friends, and our teachers. People have this need for positive affirmation whenever they accomplish something great – especially if it positively affects the other person's plans.
Those who work for your business are doing exactly that – accomplishing things for you and your brand's mission. That being said, proper employee recognition will help motivate and engage the freelancer, encourage better performance, and retain the top talent to stick around and assist your company.
Here are just a few of the main reasons why any business must practice recognition:
Proves appreciation. Freelancers who are praised for their specific actions know that you appreciate their effort and that you value them as part of the team.
Sets your performance standards. You probably want your freelancers to perform at their best. This is a great way to communicate your high standards positively by praising their good work and rewarding them for it.
Exhibits your values. When you show appreciation for the freelancer, this exhibits your corporate values i.e. the values of your company such as open communication, fairness, and respect. It makes you more reputable and trustworthy in their eyes.
Helps you reach your goals. When you reinforce the right behaviors, you are showing freelancers what you expect of them. In return, they are more motivated to help you reach your goals.
Keeps them onboard. Freelancers, especially the great ones, have the advantage of leaving a client that doesn't appreciate them and looking for another one. If you make them feel appreciated, you're reducing the odds of them freelancing for someone else.
6 amazing ways to implement freelancer recognition
Now that you know how beneficial this can be, it's time to move on to actionable tips on how to make it happen.
1. Be creative – recognition comes in different forms
If you do a single thing to praise the work of freelancers, know this – it is not enough. Sending a tiny bonus at the end of the month or a holiday bonus does not make you feel appreciative of their work. You should know that other companies might treat that freelancer a thousand times better, offering them all sorts of perks that scream 'recognition'.
Ideally, you need to source your ideas from great employee recognition examples, such as the program by Perkbox. This renowned company is known for keeping its employees happy and motivated with a robust recognition and rewards platform. Their carefully thought-out platform allowed the brand to build a culture of company recognition that brings amazing results and benefits all team members.
This is why you need a freelancer recognition plan, not a simple act of appreciation. Different people have different perspectives of appreciation. Some might prefer the continuous praise of your work, while others might expect a bonus. This is why you need to speak the so-called "languages of appreciation".
According to Perkbox, their rewards and recognition program has many ways to make team members feel appreciated. They have a poll feature allowing others to create polls and create a bit of competition in the workplace, as well as vote for employee of the week or month, etc. Other features they offer include:
Offering rewards to recognize amazing work – their program gives you over 50 options that keep you creative
Assigning company values and adding them to recognitions and awards
Celebrating the milestones like anniversaries, birthdays, weddings, and births
2. Include every team member in your recognition program
Many make the mistake of excluding freelancers from the recognition program just because they aren't in the office where they can enjoy some of the perks. Sure, they might not be there when you bring your team some snacks or be there to enjoy your amenities, but this doesn't mean that you can't get creative and reward them otherwise.
If you work with freelancers and full-time employees, you might want to consider creating two different recognition programs. Some of the perks could definitely be offered in both – such as pay raises, parties that you can invite everyone to, public recognition on your site or collaboration platform, etc.
3. Encourage recognition throughout your company
It is not just the leader or company owner that needs to show recognition in a company. For healthy communication in the workplace, everyone should be included in your recognition program. This goes on every level starting from peer-to-peer, staff-to-leader, manager-to-staff, etc.
When you are a leader, you should lead by example. If you show appreciation frequently in the workplace, this on its own will encourage others to follow in your footsteps. And don't just show appreciation for those directly underneath you – seek the people in your company that make things happen and praise them. Research shows that 44% of employees value the recognition from leaders that go above their direct supervision the most.
4. Keep it going
Rewarding or encouraging your team members by throwing a perk now and then is not enough, even if it seems like it is working wonders. Yes, people will be encouraged when you recognize their work, but at some point, they'll demand and expect more of you. You can't just say: Great job every time a project is done and expect this to work every single time.
Yes, people will enjoy your praise but when they complete the next project, they'll expect a bit more than just the same recognition. When organizations show their appreciation to freelancers and employees, they are 41% more likely to boost retention.
5. Make it public!
You can't expect others to follow in your footsteps and practice recognition unless you show them how – and when. This is why it is more important than ever to be transparent about your business goals, strategies, and the recognition program itself.
Once you create it and before you put it into action, publicize your recognition program. Use the company newsletter or news feed, or simply send messages to your freelancers and team members. In it, show them that you expect things from them and that you'll reward and praise them if they do it right.
You can do it any way you prefer. Be active in their work by commenting and praising them, sharing their work, liking their posts, or awarding them with public reward points. Not only will this promote recognition in the workplace, but it will also motivate people to work harder and better.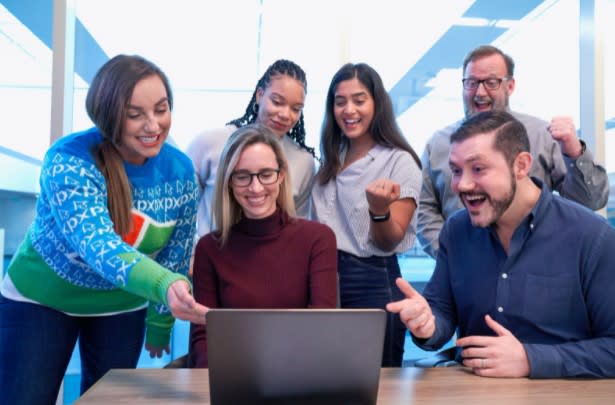 6. Keep it specific
Sharing broad and non-specific guides on recognition and appreciation won't work. Just saying: "our company recognizes the hard work you're doing" or "we frequently reward our team for their good work" might work for a while, but it won't work for too long.
As a matter of fact, the best freelancers, the ones you want in your team, will want something more specific. Many will be more likely to pick a lower-paying gig with high prospects of a raise and bonuses, than choosing a fixed rate without any specific recognition perks.
That being said, it is not enough to just go public with your plan. You need to make it personal and specific, and show people that you actually plan to recognize their hard work.
Final thoughts
In today's competitive world, every industry member fights to get the most talented, most skilled employees on board. Those who are amazing at what they do know this, and they have the advantage of being picky. This is why you need a recognition program – to entice people to join your team and convince them to stay with you. Freelancers will notice your effort and value your appreciation and find it more pleasurable to work for you because of it.