Top 6 Books for Studying Freelance
We are going to share with you the top six books that every freelancer should read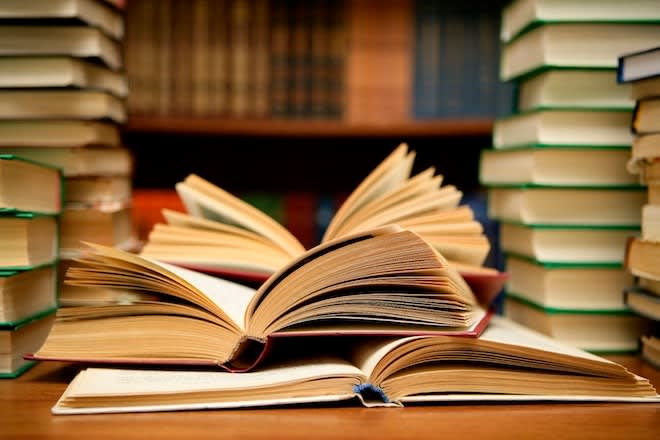 What do the most successful freelancers do during their free time? They READ. To become a great freelancer, you need to know how to string words together. To string words together, you need to form another habit. This habit is something that we formed when we were kids. And it's something that most of us are encouraged to do.
It's an activity that most people do to escape their daily routine and have fun. This magic habit is reading. To grow, learn and improve in whatever you do, you need to read. You need to read actively for you to achieve your goals. Today, we are going to share with you the top six books that every freelancer should read. But before that, let's discuss a few tips on reading effectively.
Active reading
Active reading involves reading a piece with the determination to understand and evaluate its importance to your current needs. Most people spend a lot of time rereading material. And this is one of the most ineffective ways to learn. Engaging with the content at hand will save you a lot of time and energy in the long run. How can you start reading actively?
1) Form the habit of reading
Making a living in the freelance world is quite difficult. There are a lot of things that you need to do before you can enjoy your rewards – pitching, writing, following up on clients, and marketing to name a few. You need to master all these skills to keep your freelancing business running smoothly. To improve on these skills, you need to prioritize reading.
When you find time to read every day, you'll hardwire your psychology and start viewing it as an important task. While it might be difficult to read every day, aiming to read a specific number of pages in a week is achievable. Find a place and time when you'll read without being interrupted.
2) Read widely
To improve your chances of succeeding, you need to read different topics, genres, and perspectives. Reading widely instead of focusing on a single subject will help your brain make new connections between different ideas. And you'll start thinking broadly. This ability will help you progress in your career and surpass your clients' expectations. Before you start a reading project, ask yourself: "Will this book help me achieve my objectives?" "What will I gain after reading it?" Always look at the table of contents to find out if the book is ideal for you.
3) Reading is good for you
If you are making a living in the freelance world, you are a smart person. This field is not for the weak-hearted. Forming the habit of reading regularly will make you smarter and happier. Reading speeds up your cognition skills and increases your power to think critically. The act of reading improves your levels of emotional intelligence, empathy and minimizes your stress levels. It also improves your attention span and feeds your subconscious mind.
4) Read smart
In our modern world, most people are focused on working smart, not hard. This is a great idea that also applies in the world of reading. You'll enjoy more benefits from reading if you apply what you read every day. Having a reading schedule and sticking to it will pay off in spades in the long run.
Books that matter
Whether you are a beginner or an experienced freelancer, you'll need to read a lot of books to understand the basics and run your business smoothly. The problem is there are hundreds of books on freelancing. Knowing which books to read is important if you want to save time and achieve your goals quickly. Here are the top six books that every freelancer should have in their library:
1) Anything You Want: 40 Lessons for the New Kind of Entrepreneur
When the author launched a music store on his website back in the late 90s, he had a goal of helping his friends sell their CDs. More people started approaching him and his website exploded into something big that no one had imagined. Most of the time, successful organizations are launched without a solid revenue strategy. This book guides entrepreneurs who have a desire to help people and create positive change that will boost cash flow. It's a great book for freelancers who want to get their businesses off the ground.
2) The Challenger Sale: Taking Control of the Customer Conversation
Whether you like it or not, the moment you decide to become a freelancer, you automatically become a salesperson. Over the years, the word sales has had a negative reputation in the business world because most people associate it with those annoying people who are always cold calling and sending irritating emails. However, it's a great thing.
While this book has focused so much on large organizations and teams, it can help you understand the sales process. It will help you learn how to challenge potential clients and help them discover their real problems before you sell your services. Once you focus more on the client than yourself, you'll have an easy time landing new clients.
3) Choose Yourself
When a client hires you, they'll give you specific responsibilities. When you achieve the set goals, you'll likely get a promotion with extra responsibilities. Most freelancers work so hard to please their clients and make money. Even when things get boring and tiresome, they keep pushing on because they are afraid of losing the client. They love the idea of being chosen by other people and allowing themselves to be told what to do. The author reminds you that you can take a different path. A path that involves standing for yourself and doing what you want to do.
4) Do the Work: Overcome Resistance and Get out of Your Way
Resistance is the enemy that resides in everyone. And it manifests during the most important moments and when making critical decisions. Do the Work is an amazing book that talks about fighting this strong and unseen force while embracing work and creativity. The author emphasizes the benefits of starting over-preparing to start. Procrastination is one of the biggest enemies of any aspiring freelancer. Start your work now and complete it.
5) Ego is the Enemy
The majority of successful entrepreneurs have big egos. Experienced business people tend to think that they are better than the people around them. People with big egos end up damaging not only their careers but also their personal lives. The author discusses lots of interesting examples of leaders who had clear goals but lost direction along the way. As a freelancer, self-awareness is the most important trait for growth and improvement.
6) Emotional Agility: Get Unstuck, Embrace Change and Thrive in Life
This book contains a lot of valuable information than anything you can find in a regular self-help book. Emotional agility involves training yourself to adapt to different scenarios that you find yourself in. Life is never predictable. And freelancing requires more emotional agility than other traditional jobs. You'll need to control your emotional responses to maintain relationships and grow your freelance business.
Conclusion
These are the best six books for freelancers. The freelance world is never predictable. To succeed, you need to control your thoughts and emotions as you develop other essential skills. Which book are you going to start reading today?
About the Author:
Thomas Jackson a professional freelance content writer at essay writing service uk and also an active member of several writing clubs in New York. He has written several songs since he was a child. He gets inspiration from the live concerts he does in front of close friends and family members.