How Games Can Help Your Freelance Career
Playing more games during your free time has lots of benefits that have been scientifically proven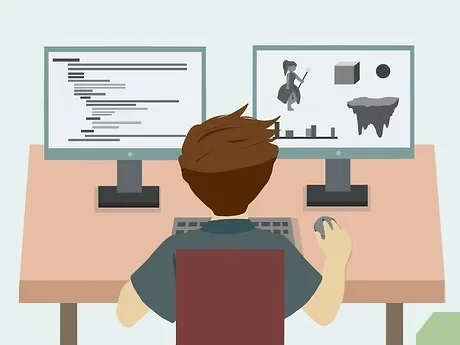 Are you a freelancer who has set big goals? Or, have you been considering a freelancing career in recent months? Being your boss can be immensely rewarding. It's also one of the best ways to grow. Freelancing has a lot of benefits. However, if you don't follow the methods that other successful freelancers use, you'll have a difficult time growing your career and personal life. You need to spend more time working for repeat clients instead of looking for a job.
So, how can you get more repeat clients? You need to become what your potential client is looking for. You need to have excellent communication skills, the ability to collaborate with others, and gradually improve your technical skills. You can achieve all this by working hard and playing games. Every client wants a productive and engaged freelancer.
However, most of them struggle with this simple task. Freelancers who can find a balance between play and work will be amazed by the benefits that they'll bring to the table. Playing more games during your free time has lots of benefits that have been scientifically proven. Let's get started!
1) You'll improve your memory
As an experienced freelancer, there is a high probability that you've ever overlooked an important project or activity. And this landed you into serious problems. Having a terrible memory can negatively affect your freelancing career. If you think you don't have a good memory, don't fret. Video games can boost your memory and save your career.
According to a study conducted by the University of California, people who play 3D games regularly score higher on memory tests than the ones who don't. While playing games improves your memory, we are not saying that you should start playing your favorite game when you want to remember something because doing this can harm your progress. Instead, play games during your free time. That way, you'll not only improve your memory but also have lots of fun in the long run.
2) You'll become more creative
Even if your freelancing career is dull, a little creativity can pay off in spades. It will boost your creativity. And you'll start finding great solutions to all the big problems that you are facing right now. A study conducted by Michigan State University found out that there is a link between people who play video games and their creativity levels. This isn't surprising because video games usually expose players to an imaginative world. Playing games regularly will help you get brilliant ideas for the projects that you are currently working on.
3) You'll be happier
Freelancing can be overwhelming and stressful especially when you are working with a demanding client. If you work for long hours, you need to ensure that you are healthy mentally. Playing video games is a great leisure activity that will naturally cheer you up on a bad day.
When you are happy, you'll feel better about yourself and your work. And everyone around you will be happy. Scientific studies conducted by Psych Central have shown that people who play games tend to be kind and in a good mood. Instead of being angry and lashing out at your client or team, take a couple of minutes to play a good game.
4) Entertain yourself to the film franchise
Most people around the world entertain themselves by watching films. It's one of the best ways to spend your free time away from work. Since you cannot watch a long film during the workday, you can get a similar form of disconnection and entertainment by playing games that are adapted from films. Popular film studios usually release games that are tied to their recent work of art.
A popular franchise in our modern world is Jurassic Park which has earned billions of dollars from merchandising activities only. Like other successful franchises, players can interact through a series of gaming platforms. Jurassic World and Jurassic Park are great examples of licensed games that take the important aspects of films and include them in the game's design. Playing games that are based on the films that you love is one of the best ways to entertain yourself.
5) Games are perfect for workouts
Have your friends told you that they exercise by playing video games? Weird, right? As funny as it sounds, games can keep you fit and healthy in the long run. Thanks to devices with motion sensors such as Nintendo Wii and Xbox Kinetic, modern video games require players to stay physically active. Investing in these devices will pay off in spades in the long run. It won't just keep you occupied during your free time but it will also help you sweat. Holding daily or weekly competitions with your friends will ensure that you have a great time during your free time.
Succeeding as a freelancer
Since we wish you all the success as a freelancer, we are going to share with you a few great tips that will jumpstart your career and help you achieve your long-term goals:
1) Understand the needs of your clients
What does your client want to achieve? On the surface, you might think that your client wants to write a short post, create a content calendar or complete an academic essay. However, all clients want to work with you to make their lives easier. They want you to help them solve their problems. If you can solve the problems that your clients are facing, they'll always need you.
2) Prevent problems through anticipation
Preventing problems is one of the best ways to make the life of your client easier. Therefore, be clear about your needs and expectations from the start. This might mean negotiating and adjusting your fee, creating a timetable that suits your needs, or adjusting the scope of the project. You should never postpone holding these conversations. You need to lay everything out on the table openly.
3) Always be present
Successful freelancers are always present and available even if they are offline or they aren't a part of the team that has to show up every day. Communicating with your clients regularly is one of the best ways to boost your productivity and performance.
4) Communicate with your clients clearly and regularly
Communication is one of the most important ingredients that binds the relationship between clients and freelancers together. This means always responding in a timely fashion, checking on the client when he or she has gone silent, and suggesting ways to improve your productivity and performance. It also means going the extra mile to know their needs and expectations. Learning more about the roles of your clients in the organization will help you achieve the goals that they've set.
5) Be transparent
You need to use the skills that you possess to be a valuable team player. Developing and improving your soft skills will increase your chances of success. You need to be transparent with your clients. Be open when it comes to the work that you expect, compensation, and working environment. You and your clients should always be on the same page to minimize confusion.
Conclusion
Succeeding as a freelancer is easy. All you need to do is follow in the footsteps of other successful freelancers. And you'll become what they are today. As you work, remember to take short breaks regularly to avoid stress and fatigue. During these short breaks, play your favorite video games.
About the Author
Thomas Jackson a professional college paper writer and also an active member of several writing clubs in New York. He has written several songs since he was a child. He gets inspiration from the live concerts he does in front of close friends and family members.