The Winning Speech That Won The Hearts of The Entire Freelance Community
Michael Brook's Winning Speech at the American Business Awards ceremony.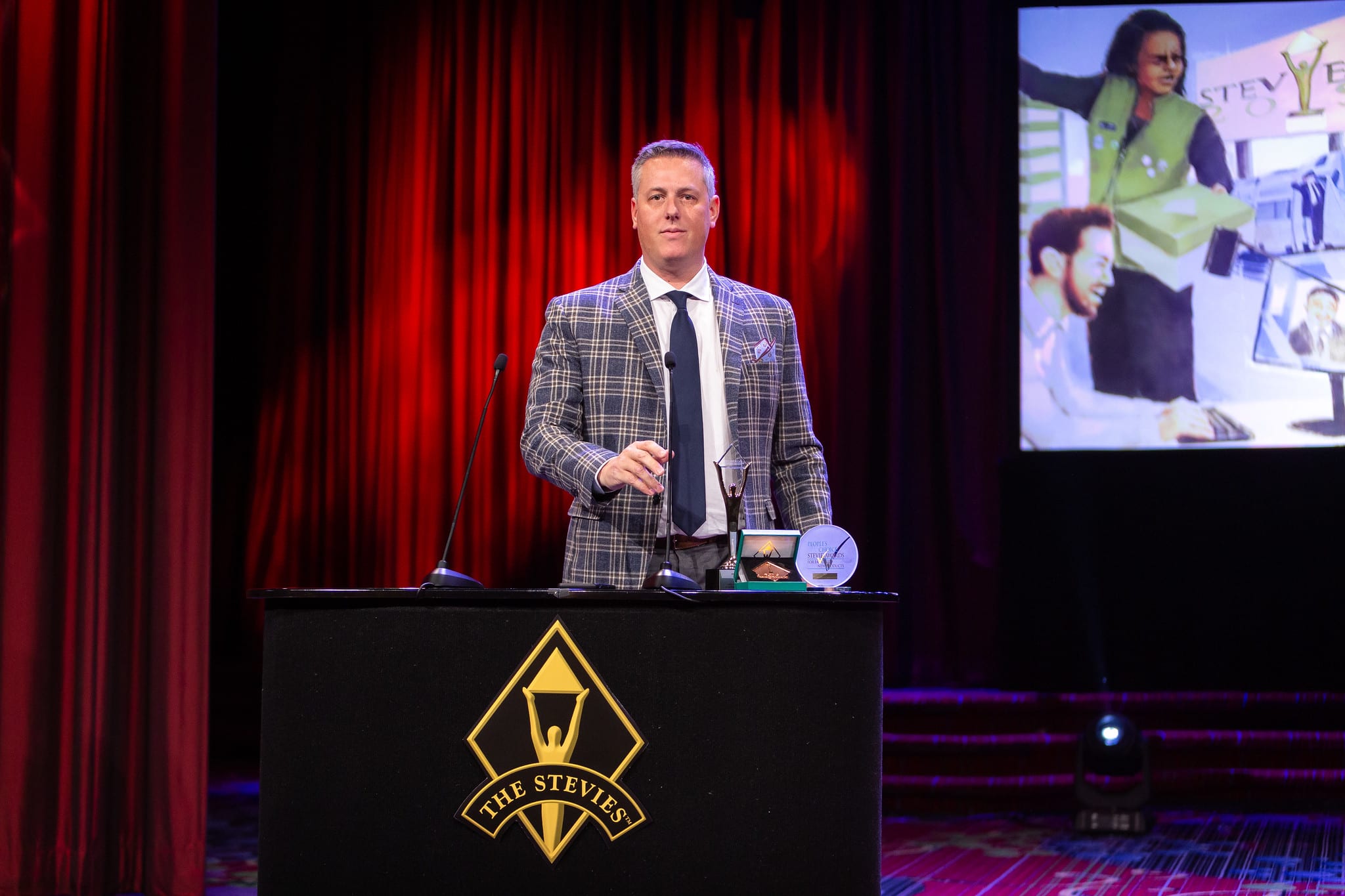 NESHA:
As someone who carefully watched all winning and acceptance speeches at this year's American Business Awards ceremony, I have to congratulate you not only for the three Stevie Awards, but also for your addressing, which went viral on social media. For our readers who still haven't had to chance to see it, here's the link. My first question is therefore, why have you decided for your speech not to be about yourself and your company, but rather about your business partners, and especially about freelancers and clients?
MICHAEL:
This award is for the entire goLance community. We have such a talented, dedicated group of goLancers and great clients who see the value in using global online talent to help their businesses grow. Our various partners offer technology that's integrated with the goLance platform to help expedite and simplify the payment process. This technology also gives our users more options so that our goLancers can be paid in the currency they want to use. Our valued community, goLance team members, and others contribute to the success of goLance. I'm grateful to all of them for helping us to win these prestigious awards.
NESHA:
I also noticed one very interesting thing at the awards ceremony. Not all the winners were privileged to add a People's Choice Award to their Gold, Bronze, and Silver statuettes. How important for you was the "voice of people" besides the votes of jurors at this ceremony?
MICHAEL:
It's a real honor for us to achieve the People's Choice Award. This shows that people are proud of goLance and willing to take that extra step to vote for us. goLance is all about making the entire recruitment, hiring, managing and payment process easier for goLancers and clients. So, this recognition means a lot us.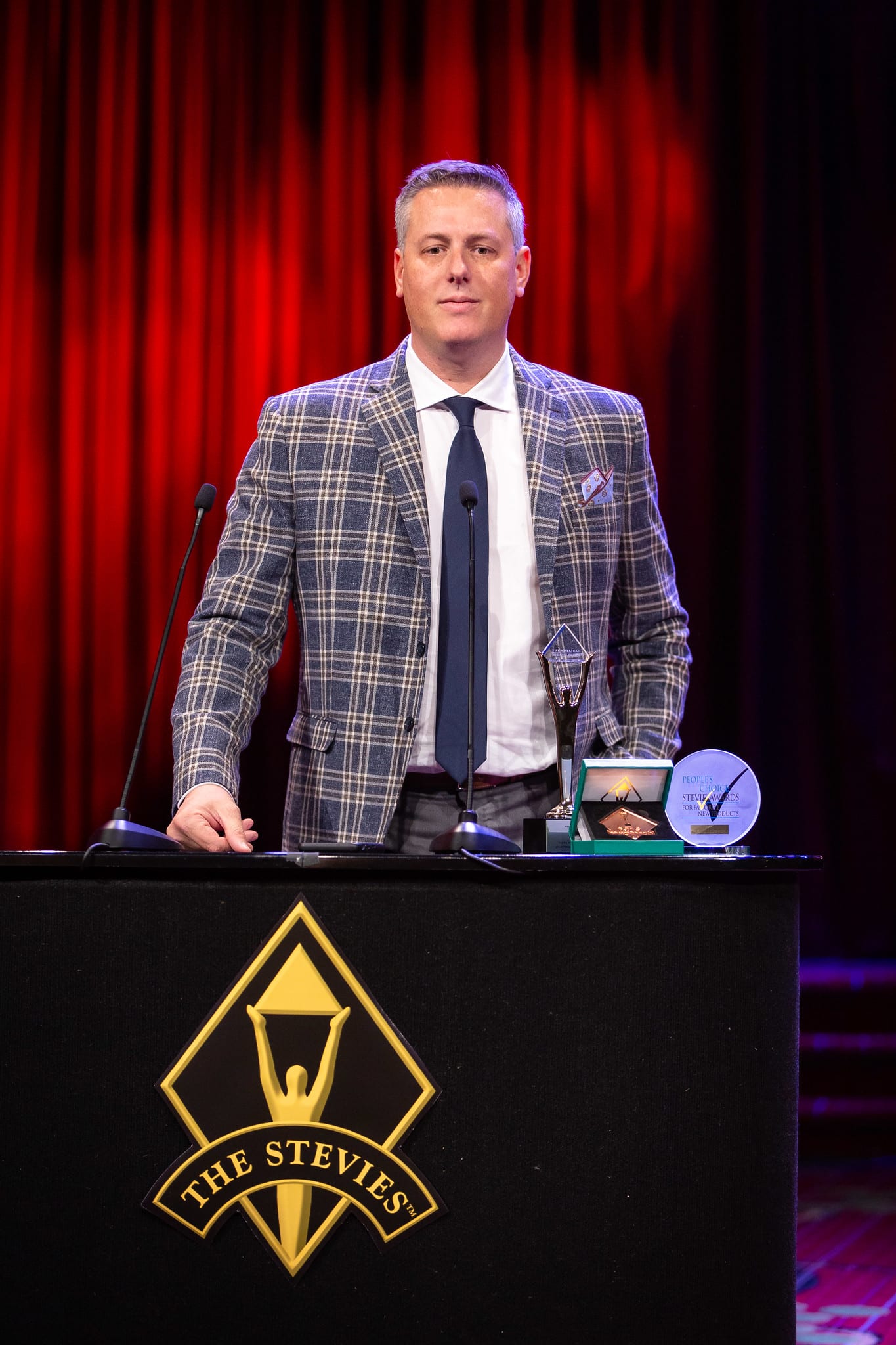 NESHA:
There are countless comments on Twitter and Facebook that praise your decision to devote these awards to freelancers too. On your platform you insist on using the term "goLancer" rather than a freelancer. What's the difference between these two and why should freelancers care? Is it really more than just semantics?
MICHAEL:
We feel a very close connection to our goLancers and the name just helps to solidify that relationship. It's stronger than the term "freelancer" and personalizes their experience. In fact, I've even traveled worldwide to visit some of the most talented goLancers and recognize them for their contributions to the business. We continue to look at ways to reward our goLancers, whether it's lowering rates, offering certification training, giving them more choices in payments, or other perks. We strive to make them feel part of our valued team.
NESHA:
You received these awards at the very delicate moment for the whole freelance industry. As we speak, Fiverr goes public. This means that all three mega-sized freelance platforms Upwork, Freelancer dot com, and Fiverr are now public companies. How do you feel being the last of the privately-owned Mohicans in the freelance industry?
MICHAEL:
It's actually a very exciting time for us. As the mega-sized platforms grow, this just demonstrates the power being part of an expanding industry. People like the flexibility and freedom that goLance provides. We think of goLance as a mighty, nimble company that has the personalized touch and ability to move quickly and meet the needs of this industry very effectively.
NESHA:
While your competitors are constantly increasing their service fees, you're doing exactly the opposite. You also allow freelancers to freely use the third-party links on their profiles. The clients have an option to completely skip the review period for their most trusted freelancers. Are you breaking the rules, setting the new standards or you just want to prove that the things can be done differently?
MICHAEL:
goLance is all about innovation. We think our flexible business model sets new standards to best support the needs of goLancers and their clients. As our company grows, we want to demonstrate our appreciation for goLancers. So, when we can lower fees, that's a good way to recognize their contributions. We also want to give goLancers many options to showcase their work. Our clients that prefer to skip the review period for their most trusted goLancers can leverage that option as well.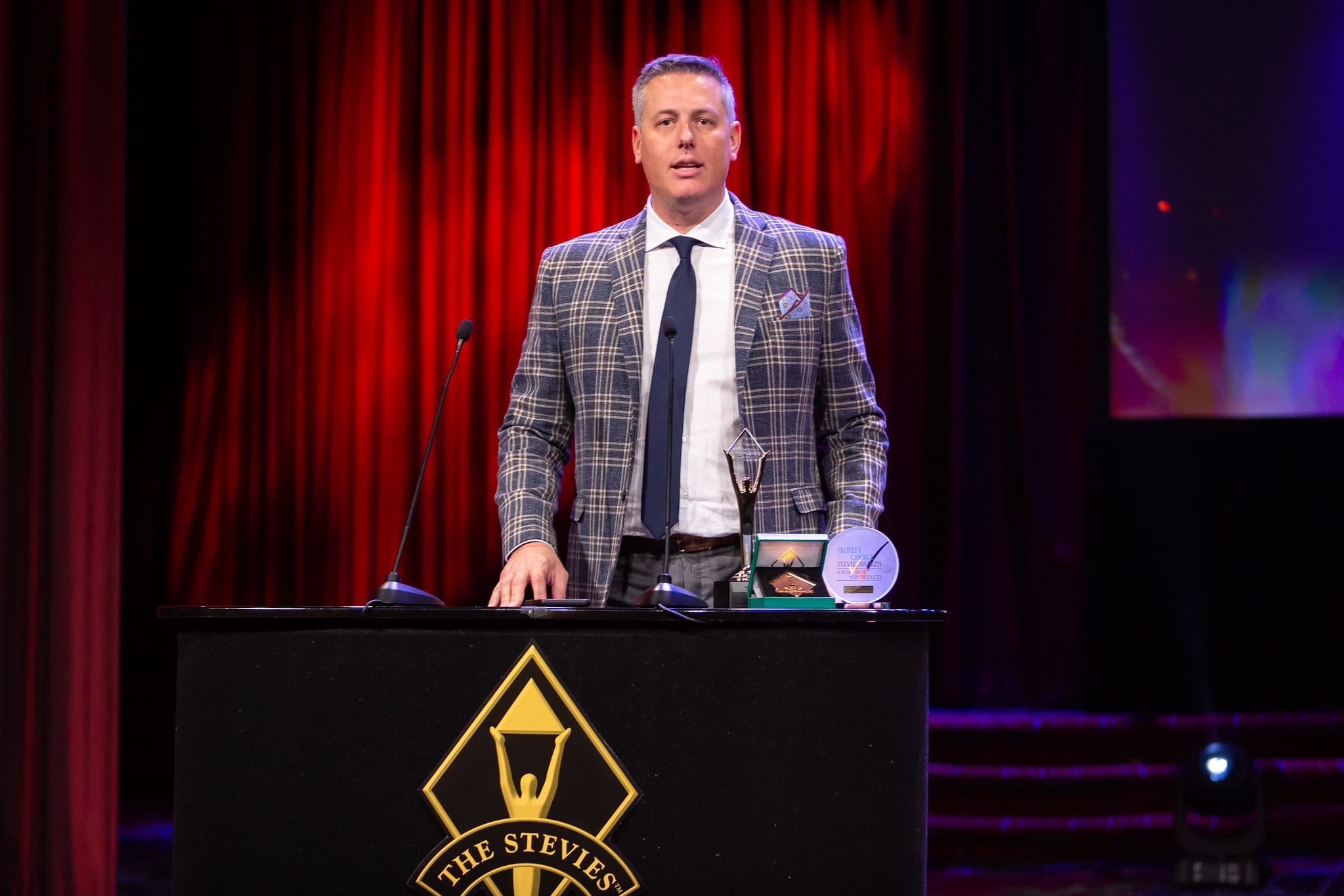 NESHA:
My final question for this interview. Are you a Game of Thrones fan? If so, which character or a GoT nation describes goLance the best and why?
MICHAEL:
Yes, I'm a huge GoT fan. I think it's quite obvious that the power-hungry and materialistic values-oriented characters, such as Lannisters or Lord Baelish are simply incompatible with our business vision. This also may come as a surprise, but I don't identify our platform with the North. Instead, I consider us to be the digital Dothraki. They are a synonym for bravery and uncompromising code of honor. The most important and inspiring thing is their refusal to go quietly into the night. They fight with the same passion and determination regardless of the odds. Character over appearance. Without any calculations and compromises. That's who we are with a mission to claim the freelance throne, but not for ourselves. Every single freelancer and client deserve to be treated like royalty. We are freelance Dothraki and we are unstoppable. "Hajas!"