The Future is Freelancing. Is Your Business Ready?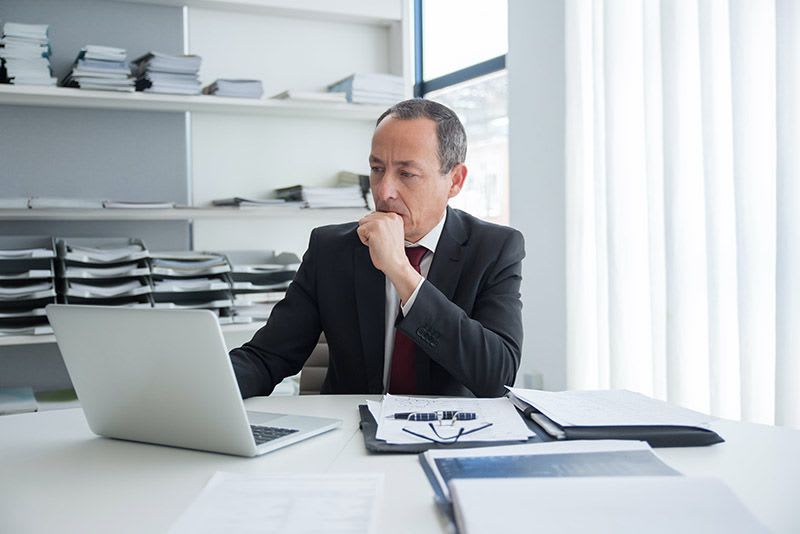 Agility. It's the new buzzword in business circles. As the business world shifts at an unprecedented pace, the only way to keep up is the ability to quickly and effortlessly adapt as a new challenge comes your way.
Businesses need agility for the same reasons that it is crucial on the football field. The ability to flex, shift, and outmaneuver will keep you alive, thriving, and winning. We were forced to bend in ways we thought were impossible five years ago, but the pandemic has proven that things we always assumed would never work have resulted in opportunities that have kept us thriving.
The shift to remote work is something we never imagined, but here we are years later, not only making it work but thriving in a remote work culture. Today, people desire remote work jobs and the flexibility they provide. It increases productivity as well as job satisfaction. People are excited to make their mark on the world, ready to work, and believe they can achieve the elusive work-life balance. Emboldened by the potential to be in control of their own destiny, freelance workers are striking out on their own, changing the entire landscape of work culture.
For employers, this shift opens up a world of possibilities. Businesses that adapt to the changing landscape in their hiring will likely even find themselves extremely satisfied with the results. Business leaders can easily find talent on freelance platforms that will give them access to specialized skills and expertise that are hard to find in in-house, full-time employees. The ability to hire project-based professionals allows the company to flex with ever-changing markets and workloads, and they also see the quality of work they get from freelancers is hard to beat.
Freelance workers indicate that they are highly satisfied with their work arrangements. The ability to say yes to only the work they want, cultivate their skillset in a way that excites them, be their own boss, be in charge of their workday, and grow their career in the exact direction they desire are just a few of the appeals of going independent.
Freelancing Is Trending Up
It's no wonder the freelance pool now offers more talent than ever. In 2017, 27% of the workers were freelancers. Today, that number has risen to 36%. Projections point to that number increasing to 60% by 2027.
All indications point to companies relying more on freelance work while more professionals offer their skills independently. As rumors of a recession loom, 43% of businesses plan to hire freelancers to fill in the gaps without the pressure of retaining full-time employees. This trend isn't going anywhere, and for companies looking for options in 2024, this is the perfect time to start outsourcing some of your projects to freelancers.
Employment Trends
A Harvard Study recently analyzed the shift in employment trends; the results are fascinating. They confirm what those already relying on freelance labor have long suspected. Analyzing these trends helps us move to actionable steps in how any business can successfully navigate the ever-changing hiring world. Here are the highlights:
Freelancers comprise 36% of the workforce when you factor in full-time and side-hustle freelancers.
The Covid Era forced workers into the freelance space for the first time. 12% of freelancers reported exploring the idea of independent work during the pandemic. However, 60% say they will never go back to working a traditional job, and 50% consider freelance work their long-term career plan.
Businesses are finding that as current workers age and move into retirement, there is a considerable gap in the market for skilled and experienced workers.
Younger workers have different expectations than their older counterparts. They are seeking autonomy, flexibility, purpose, and balance.
Culture matters. Employees are looking for purpose and to find work that is engaging.
There is an increase in demand for highly skilled talent, skilled to keep pace with advances in technology.
Costs are rising in every possible way. The ability to eliminate fixed costs is essential for businesses to survive.
The key drivers that will determine the future success of a business are operational efficiency, a focus on data analytics, and a strong understanding and strategizing of the competitive landscape.
Businesses are restructuring for their long-term health. The "core team" is shrinking, focusing more on employees who are essential to the mission and culture of the company while they are contracting out project-focused work.
The Freelance Future Is Upon Us
What we learn from this research is that freelancing is the future. Your business can benefit from integrating freelance workers into your company structure. Additionally, the shift to remote work during the pandemic has set companies up to seamlessly shift from hiring exclusively in-house employees.
As you look at adding freelancers to your team, your company culture is what will help you attract top-tier talent. Make your business somewhere that people are excited and proud to work. Offer competitive pay and reasonable deadlines. When freelancers gave interviews about what they hope for in a client, 96% responded that they want their work to be valued. Beyond that, they desire to have control over their work, to own their schedule, and to be a part of a team.
Freelance hiring is among the few things in the business world where everyone wins. Freelancers get to work within their strengths and refined skill sets while benefiting from autonomy, and businesses are on the receiving end of high-quality, efficient work from skilled professionals. It's no wonder so many people are taking advantage of such an exciting professional shift.