Steps to Take When Wanting to Create A New App
This article will discuss the planning and execution stages of creating a new app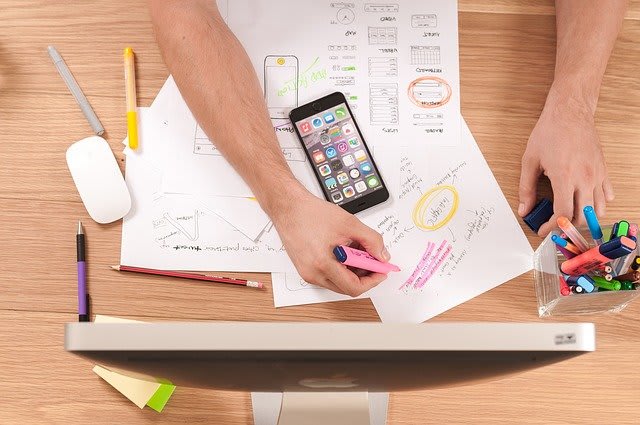 Do you have an idea for an app but don't know where to start? Creating a new app can be a daunting task, but if you follow these seven steps, you'll be well on your way to success! This article will discuss the planning and execution stages of creating a new app. It will also provide tips for making the process as smooth and stress-free as possible. So what are you waiting for?
1. Define Your Purpose
The first step in creating a new app is to define its purpose. What need does it fill? What problem does it solve? Answering these questions will help you determine your project's scope and ensure you're on the right track from the outset. Also, be sure to consider your target audience. Who will you be making this app for? Knowing your purpose and audience is essential for ensuring that your app is successful.
2. Do Your Research
After you've defined your purpose, it's time to do your research. This step is important for two reasons: first, you'll need to make sure that there isn't already an app out there that does what you're planning to do; and second, you'll need to gather data that will help you validate your idea and plan your development process.
To start, look at the competition and see what similar apps are already out there. Then, start collecting data from potential users. This can be done through surveys, interviews, or focus groups. The more information you have about your audience and their needs the better prepared you will be to create an app that meets their expectations.
3. Create a Plan
The third step in creating a new app is to create a plan. This means it's time to start putting your ideas down on paper (or in a digital mockup). This is your chance to start fleshing out the details of your app and its user interface. This document will serve as your roadmap and help keep you on track throughout the development process. Your plan should include an overview of your app and detailed information about each stage of development. This is an important step that should not be skipped. However, don't spend too much time on this step; you can always change your plan as you go.
4. Choose the Right Platform
Now that you've created a plan, it's time to choose the right platform for your app. There are two major platforms to choose from iOS and Android. Each has its strengths and weaknesses, so selecting the one that's right for your app is essential. If you're unsure which platform is best for you, consider consulting with a mobile development expert. They'll be able to help you make the decision based on your specific needs. Therefore, during cloud migration, focus on app modernization.
5. Find the Right Development Team
Once you've chosen your platform, it's time to find the right development team. This is an important step, as the team you choose will be responsible for bringing your app to life. When selecting a development team, it's essential to consider their experience, portfolio, and reviews. You should also ensure they're a good fit for your specific project by using goLance hire feature. Once you've found the right team, it's time to develop!
6. Start Development
The sixth step in creating a new app is to start development. This is where the rubber meets the road, and your app starts taking shape. Your development team will work with you to bring your vision to life, so it's important to be involved in this process and provide feedback along the way. The goal at this stage is to create a working prototype of your app. This will help you fine-tune the details and ensure everything is right before moving on to the next stage.
7. Launch Your App
After all your hard work, it's finally time to launch your app! This is an exciting moment, but it's also a critical one. Your launch will determine whether or not your app is a success, so it's important to do it right. There are a few things to keep in mind when launching your app:
Make sure you have a solid marketing plan in place.

Promote your app through social media and other channels.

Track your progress and analyze your data to ensure your app performs well.
If your app is not performing as expected, don't be afraid to make changes and try again.
Conclusion
These are the seven steps you need to take when wanting to create a new app. Of course, this is just a general overview, and your specific situation may require additional steps. But following these steps will help you get started on the right track. So what are you waiting for? Get started today and bring your vision to life!