Featured goAgency: inBeat Platform
Featured goAgency: inBeat Platform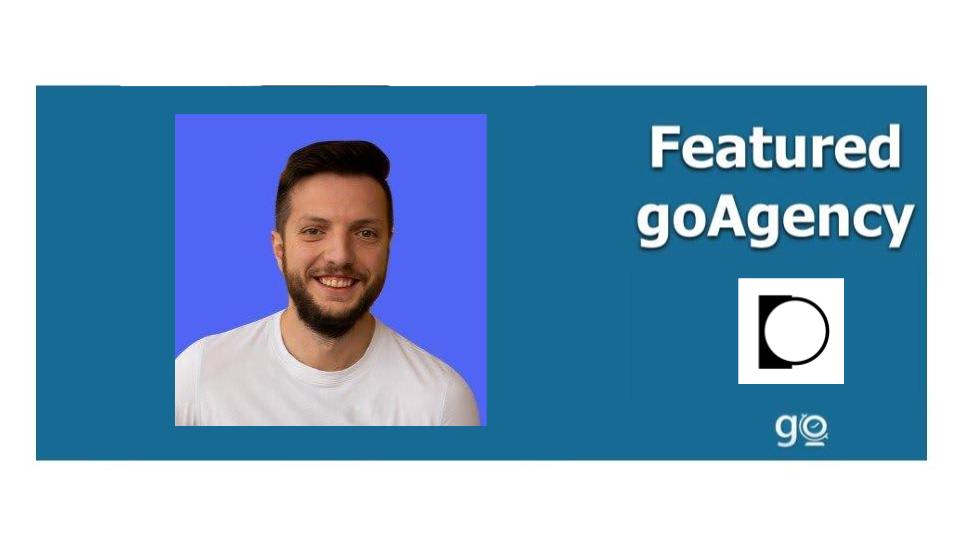 Our guide on a journey into the future of work will be David Morneau, Co-Founder and Managing Partner of inBeat Platform, a TikTok & Instagram Influencer Database. David has already flexed his creative muscles with a thoroughly researched and useful guest post published on the goLance blog.
We are going to use this opportunity to find out more about the world of TikTok and Instagram Influencers, and how they're helping businesses, agencies, and brands in new and exciting ways.
So, here goes everything with our first question.
goLance: David, let's begin by asking you, how did you come up with an idea to launch your search engine for finding social media influencers, TikTok and Instagram in particular?
inBeat: It all started when I was working as an influencer marketing consultant. My clients were constantly asking me to recommend TikTok and Instagram influencers for their campaigns. But there wasn't really a good way to search for these influencers. The existing platforms were either too expensive or not very user-friendly. So, I decided to build my own platform that would be more affordable and easy to use.
goLance: Why is your database focused primarily on micro and nano influencers?
inBeat: We believe that micro and nano influencers are the future of influencer marketing. They have more engaged audiences and are more authentic than celebrity influencers.
While celebrity influencers may have large followings, they are often less engaged with their audience than micro and nano influencers. Micro and nano influencers are social media users with a smaller but more engaged following. They tend to be more authentic and relatable than celebrity influencers, and their posts are more likely to generate engagement. As a result, micro and nano influencers are quickly becoming the preferred choice for brands looking to connect with their target audience.
So yes, it was a business-related decision.
On the one hand, partnering with these content creators is cheaper for us at inBeat, and on the other hand, it brings more advantages for our clients.
goLance: How can goLance clients benefit from your services? Why should they work with micro and nano influencers rather than TikTokers and Instagram influencers with millions of followers?
inBeat: Let's take one example. Did you know that nano-influencers have 22.2 times more purchase conversations with their followers? It's no secret that real people are more convincing than ads – but just imagine the power of a content creator who also DMs you and answers all of your questions about specific products.
Celebrities or larger TikTok influencers don't have the time to do that.
Imagine speaking directly about your purchases to someone who produces valuable content every day, someone who appeals to you.
For example, many women suffer from alopecia or skin issues, and unfortunately, there's still a lot of shame surrounding these problems. Some content creators specifically share their challenges and trauma with their audience, but also their solutions.
Speaking one-on-one with someone like this, with whom you identify and who you trust, is more likely to lead to purchase rather than watching a 15-second TikTok video.
So, that's how your clients can benefit from our services. Our platform can connect them with top-notch influencers worldwide who have very high engagement rates.
Our clients love our search engine, too, because we don't just feature keywords by which to search; we also have an option for keywords you want to be excluded from a particular search.
And your clients can always schedule a FREE meeting with us to discuss strategy, no-strings-attached. This online meeting will, first and foremost, help them get a better idea of what they need based on their company's specifics. Then, of course, we can discuss more about how inBeat can help them achieve those goals.
goLance: How can some of our freelancers become a part of your database?
inBeat: We'd love to work with goLance freelancers, but only influencers are part of our database. If you're interested in that, you can always hit us up with an e-mail. You should also e-mail us if you're interested in a job at inBeat. Of course, we don't always have open positions because we already have such a strong team, but, yeah, send us your resume, and we can talk.
goLance: Are you at liberty to share some of the biggest and well-known agencies and brands that used or are still using your search engine?
inBeat: Sure, we also have some exciting case studies that you can read about on our website. For instance, DeuxParDeux is a kids' clothing company that we worked with. Our influencers shared hundreds of combined photos of their kids wearing DeuxParDeux clothes, making people want to buy those clothes for their kids too.
We also worked with Mogo.ca, which is one of our success stories. You know, everyone says that the young generation doesn't care about money or that they're frivolous. Because yeah, our grandparents did have families and homes and jobs at 20 years old, whereas people nowadays don't do that at 20.
But the bias against Millennials and Gen-Z is unjustified.
These people don't want to overspend on drugs or endless nights partying. They want financial security, and they want their finances in order. That's why we partnered with Carter Sullivan for the job – she's a unique, well-spoken lady, so she was perfect for explaining the advantages of Mogo to young people interested in their finances.
Bluehouse Salmon is another one of our feats because they only have UGC (user-generated content) in their social media advertising schedule. Basically, they spend nothing on ads – their customers more than make up for their promotional needs.
goLance: In your opinion, does the future of social media belongs to TikTok and Instagram? Have Facebook and Twitter become the social media "dinosaurs?"
inBeat: I think social media is here to stay, but the platforms might change. I don't think we're going to see a new Facebook in the next couple of years because nothing can really dethrone it. But in five or ten years, who knows?
I do think that TikTok and Instagram are here to stay. I believe that they're going to keep on growing because people will start using them more and more.
Twitter, on the other hand, is not doing so well. I think that many people are moving away from Twitter because it's becoming more and more negative. And I don't suppose that people want to be a part of that.
Facebook is still doing well, but I think that it's because many businesses are using it for advertising. And I don't think that that's going to change anytime soon.
goLance: What kind of services does your company provide, and what types of industries do you cover with your services?
inBeat: We help companies connect with micro- and nano-influencers. We have 120,000+ content creators in our spam-checked database, so we can pretty much cover any industry.
And that database is blazingly fast.
We also offer influencer marketing services. We can help companies with strategy, creative content, measurement, and more. Not to toot our own horn, but our analytics are top-notch too. From different engagement calculators to fake follower checkers and a slew of other measurements - we can easily optimize your campaign.
And last but not least, we also have an influencer management platform that helps companies manage their influencer relationships.
On top of that, we have a new Creative Studio feature, plus lots of valuable resources – articles, guides, case studies, and our podcast.
goLance: What are the things that set your company apart from similar service providers? What are your competitive advantages and core values?
inBeat: The services that set us apart from other companies are fast, spam-checked database and customized strategy after an initial business consultation. We also have Instagram and TikTok engagement rate calculators, fake follower checkers, and a wide range of analytics tools.
Our company is built on three main pillars: technology, data, and people.
Our technology helps us to constantly improve and optimize our services. We're always looking for new ways to make things easier for our clients and content creators.
Our data gives us a deep understanding of the influencer marketing industry. We know what's working and what's not. And we use that data to help our clients get the best results possible.
And last but not least, our people are our biggest asset. We have a team of highly skilled and experienced professionals who are passionate about what they do.
We're also unique in that we offer a full suite of influencer marketing services. We can help companies with everything from strategy to creative copy, placement, and measurement. And of course, we'll personalize all that depending on your needs; we're always in touch with our clients from that first free business consultation.
But here's probably our most significant asset:
We always listen to what our customers and influencers have to say. We never think that we know best because, frankly, it is very easy to get ahead of yourself and fail with that mentality.
That's why you can see constant improvements on our website, some based on suggestions from our clients and our interaction with them.
goLance: How did you find out about goLance, and what are your first impressions about our platform?
inBeat: I found out about goLance from Google when I was trying to hire new remote people for my team.
My first impression was that it's an excellent platform for freelancers, companies, and content creators. It's easy to use and has many valuable features, like reports or the ability to generate contracts. I'm a huge advocate for contracts, even though some companies don't use written agreements when hiring freelancers. That's a huge mistake.
But yeah, I think that the goLance team is doing a great job and that it's very versatile.
goLance: How and where do you look for when hiring new members of your remote team?
inBeat: I sometimes look for people on LinkedIn. I also use a few different job boards, but LinkedIn is my main go-to. Other times, I simply ask my team members if they have recommendations. I think recommendations are great because you know that the person is already familiar with your company's culture and values.
I've also used some platforms like Upwork and even goLance.
When it comes to remote work, I think that goLance is a great platform because it gives you the opportunity to work with people from all over the world. And I think that's amazing. I also like that goLance lets me take care of all my projects, payments, and admin tasks without having to use anything else. Plus, those reports you guys make are excellent.
And I already mentioned your contracts above, that's really great too.
goLance: How do you compare goLance to other freelance platforms you used to or are still working on? How familiar are you with the goLance's no-cost-to-clients policy, one of the industry's lowest flat freelance service fees, PayDay Advance, and Variable Review Period features?
inBeat: haven't worked with too many other platforms, just Upwork and Fiverr. All of these have their advantages but also their drawbacks.
And a lot depends on the unique selling proposition too.
For example, the no-cost-to-clients policy is great because it allows companies to try out the platform without any risk. And I think that's important because there are a lot of companies out there that are hesitant to try new things.
The low flat freelance service fee is also outstanding because freelancers aren't swimming in money even if they technically have their own businesses. For example, Upwork charges up to 20% to its freelancers, and that's a lot.
I'm also familiar with the PayDay Advance and Variable Review Period features. I think they're both great because they give freelancers the opportunity to get paid sooner and companies the opportunity to review their work before releasing payment.
goLance: How do you build long-term relationships with your clients?
inBeat: I think it's important to be communicative and responsive. I also believe it is essential to deliver great work and to be proactive.
For example, if a client has a problem, I try to listen first and think outside the box. I never say things like "it's just in your head" or "this worked for all the other clients." I also try to be very specific and personalize my advice.
In general, I think it's essential to be a good human being and to be respectful. I also know it's crucial to be transparent about your limitations. For example, if you're not an expert in something, say so. Don't try to fake it until you make it because that never works.
goLance: What are your company's future plans?
inBeat: My company plans to continue to grow and to help as many people as possible. We're also looking to offer even more customized services. And, of course, we're always looking for new clients!
goLance: Would you recommend our platform to your business partners and clients?
inBeat: Yes, I would definitely recommend goLance to my business partners and clients. I think it's a great platform with a lot to offer. And, as I said before, I love that it's so versatile.