How to Market Your Services as a Freelancer
Learn how to effectively market your services as a freelancer. Read this article today for more information.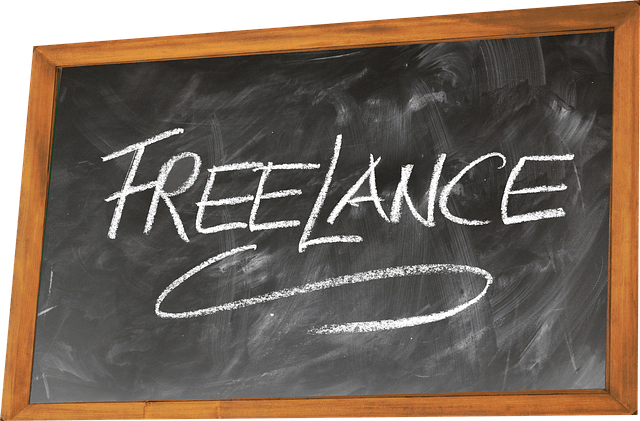 Freelancing is an exciting field that opens a lot of opportunities for different kinds of professionals. When you become a successful freelancer, you can have the freedom to work on your own terms, set your own hours, and choose your own projects.
You can enjoy all these while still earning enough to sustain your lifestyle.
But while freelancing offers a lot of advantages, it also comes with its own challenges. One of the greatest hurdles you can encounter as a freelancer is marketing your services. As a freelancer, you are your own boss and it's up to you to find clients and promote your services. You need to be efficient in finding clients to ensure a steady stream of income.
There are a lot of ways to market your freelancing services. Some of the most effective things you can do to market your services to clients and make them confident enough to trust your professional skills are the following:
Build a Presence on Social Media
Whether you're a content creator, graphic designer, or website developer, social media platforms are excellent tools to help you market your freelancing services. You can use social media marketing to build a strong online presence and connect with potential clients.
Choosing the right platform to market your freelancing services depends on your specialization. If you frequently work on visual projects, you might want to focus on platforms that allow you to highlight pictures of your best works, such as Instagram.
However, one of the most popular social media platforms for freelancers is LinkedIn. This platform is excellent for promoting your services because it allows you to connect with other professionals in your field, join groups related to your specialization, and follow companies that might be interested in your services.
Launch a Website or Blog
Aside from coming up with a strategy to promote your services on social media, you should also focus on launching a website or blog. Instead of considering yourself as an individual contractor, you should look at what you're doing as a small business. And as a small business, you need to reach your target audience through a website or blog.
Launching a website is one of the most effective things you can do to market your freelancing services. It allows you to have complete control of your digital space and use it to create a freelancing profile and promote your professional brand. You can use your website to showcase your skills, highlight your previous works, post testimonials from happy clients, and list the services you offer.
Creating a blog is another excellent way to market your freelancing services. A blog allows you to share your expert knowledge and connect with your target audience. You can use your blog to write helpful articles, share tips, and showcase your skills.
Creating a professional website or blog takes time, effort, and some money. But it's worth it because it gives you a platform to reach more potential clients and promote your freelancing services effectively.
Develop a Professional Portfolio
As a freelancer, one of the best things you can do to market your services is to develop a professional portfolio. Your portfolio is like your resume; it contains a summary of your skills and previous works.
Your portfolio should be easily accessible to potential clients. You can create an online portfolio or keep a physical portfolio handy during meetings. If you're a visual artist, you can create an online gallery to showcase your previous works.
Make sure to update your portfolio regularly and only include your best works. You should also highlight the projects that are most relevant to the clients you're targeting. Creating a professional portfolio is an excellent way to market your freelancing services and convince potential clients to hire you.
Ask for Referrals
If you're providing excellent services to your clients, don't be afraid to ask them for referrals. A referral is a powerful marketing tool that can help you attract more clients.
When asking for referrals, make sure to do it in a professional manner. You can send an email to your happy clients and ask them if they know anyone who might be interested in your services. You can also include a referral program in your contract.
For example, you can offer a discount for every referral that turns into a paying client. Offering incentives is an excellent way to encourage your clients to give you referrals.
Improve Your Pitches
As a freelancer, you need to be able to sell your services effectively. This means knowing how to create a pitch that convinces potential clients to hire you.
When creating your pitch, make sure to focus on the client's needs and not yours. Explain how you can help the client solve their problem and achieve their goals. Be clear, concise, and persuasive.
You can practice your pitch by pitching to friends, family, and even strangers. The more you practice, the better you'll become at it. Improving your pitches is an excellent way to market your freelancing services and land more clients.
Start a Successful Career as a Freelancer
Market your freelancing services effectively and live a comfortable and free life as a freelancer. Just remember to be patient, persistent, and professional, and you'll eventually find success as a freelancer.
Author Bio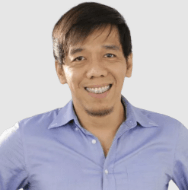 Bernard San Juan III is the Managing Partner of Truelogic who comes from a successful career in online companies, where he played a critical role in building & managing workforce groups. He has redesigned the organization's IT infrastructure to improve order processing and logistics. His skills include managing performance, managing costs and training. He also manages overall sales, customer satisfaction, graphic design, copywriting, and training with first line supervisors.