How To Attract And Hire Talent For Your Startup
In this article, we fill you in on the various strategies you can employ to attract and hire talents for your startup.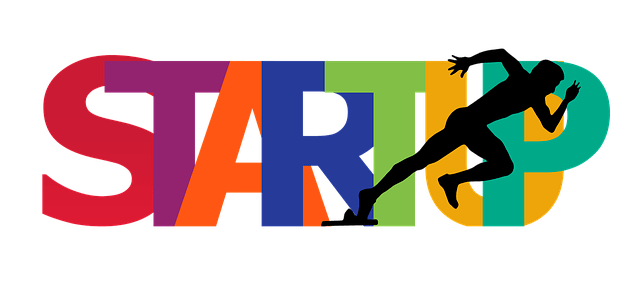 Hiring talents can be a tasking experience. This is because the process involved when hiring talents can be long and challenging. Talents can only choose to work in your company if you attract them the right way. According to a survey by CBS Insights, hiring the wrong team is the third most common reason why startups fail.
This process can be especially daunting for startups because larger companies mostly get all the talents and know how to attract them by providing excellent employee perks, compensation, and learning opportunities.
This makes it difficult for startups to attract and hire tech talents. In this article, we fill you in on the various strategies you can employ to attract and hire talents for your startup.
What Does Talent In a Workspace Mean?
Talent is used to refer to an employee with the ability and skills needed to drive growth and innovation in a business and company. To properly achieve business goals and avoid employee turnover in the future as a startup, it is critical that your company hires talented employees.
This can only be done if you have proper talent management strategies that allow you to attract and hire talents to your startup. According to a study by Career Builder, the cost of a bad hire is $50,000. As a result, it is important to hire the right talent for your startup.
How To Attract and Hire Talent For Your Startup
As a startup, the acquisition of talents can be daunting, and there might be a temptation to settle for less, but the development and employment of the right strategies would help you attract and hire talent for your startup, which we cover in this section.
Focus On Developing Your Brand Identity
As a startup, branding is extremely important if you wish to attract and hire talent for your company, and this is because employees are naturally drawn to companies that have a good name and have established themselves.
The big companies you see today all took their time to build their brand and their name, which is why people would want to work there. Therefore as a startup, focus your attention on your brand identity and ensure you as an employer has a good name and your company too.
Be Clear About the Job Description
While this won't help you attract talent, it would ensure the hiring of talents is easier and faster. Take a minute and carefully decide the skills, knowledge, and abilities you want your employees to have.
After successfully deciding them, use them to curate your job description for each role in order to ensure you not only get applications from the people who fit into the roles, responsibilities, and requirements but that you hire the best talent.
Offer Remote/Flexible Work Schedules
With the discovery of COVID and the lockdown around the world, a lot of companies were forced to shut down and embrace remote work or more flexible work schedules, which inadvertently became a preferred work schedule for most employees.
Many talented employees across various industries prefer remote work, especially for tech roles like software engineers, data scientists, web developers, and more. Therefore as a startup, you should consider offering remote work opportunities or a more flexible work schedule that ensures work/life balance, as this is rapidly becoming a prerequisite for work everywhere.
Offer Employee Perks and Benefits
A lot of employees want to work in companies that have excellent employee perks and benefits; therefore, if you wish to not only attract and hire but retain talents in your startup, create and offer various employee perks.
If you don't know what to offer, consider the post-pandemic era, which has changed many working principles and activities. This can help you offer perks and benefits that your employees might be interested in.
Regardless of what you are offering to your employees, consider offering health insurance or benefits, paid time off work, maternal/paternal leave, and learning or career advancement opportunities.
Ask Your Current Employees for Referrals
A startup is usually made of small teams, which means everyone usually knows each other therefore requesting and leveraging on the referral of your talented employees would help you hire more talents.
Your employees will not recommend any talent to work in your startup if they aren't treated properly; therefore, ensure you have a positive workspace and your employees are treated right. You must also ensure that it is not a forced activity but rather create incentives for employees who bring in top-tier candidates who are hired and make it a fun activity so that they do it without hesitation.
Create An Environment Fueled By Growth, Creativity, and Positivity
Employees recently prefer to work in a workspace that values their growth and career advancement; therefore, if you wish to attract and hire talents for your startup, cultivate a workspace fueled by creativity and positivity, where employees feel valued for what they do.
You can invest in employees' career advancement by enrolling them in training, providing learning resources to advance their knowledge, or enrolling them in coding bootcamps.
Coding bootcamps are short and intensive programs that teach students job-ready skills, and you can enroll your talent in this program. Examples of coding bootcamps are App Academy, Coding Dojo, and Flatiron School.
Should I Attract And Hire Talent For My Startup?
The answer is yes. As a startup, achieving business goals is extremely important if you wish to scale, and your business goals can only be achieved through the team that works for and with you.
Attracting and hiring talent is critical if you want to achieve and drive growth for your startup, but it is also important because as you scale, you need people who can grow and advance in their careers while working at your startup.