Featured goAgency: InterCool Studio
Let's find out what makes InterCool Studio so cool when it comes to SEO, web design, and content writing.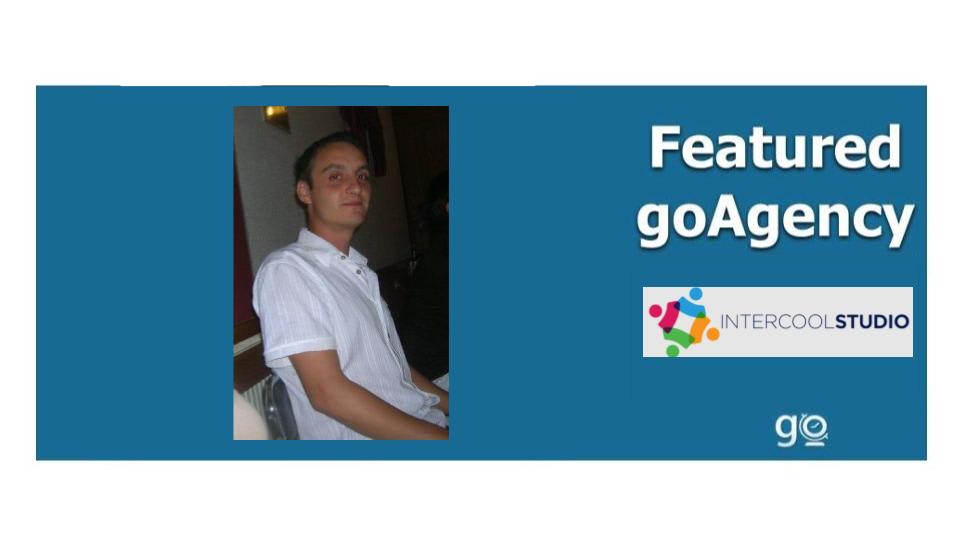 Welcome to InterCool Studio, a team of successful SEO and outreach experts, web designers, and experienced writers from all around the globe, who're dedicated to giving your business an impressive boost by getting the edge over your competitors.
The experienced researchers, SEO and outreach experts, and talented writers at InterCool Studio can help your business reach the stars by providing you with the following services:
Social Marketing
SEO Optimization
Content Marketing
Link building
So, let's find out what makes InterCool Studio so cool when it comes to SEO, web design, and content writing.
goLance: Let's begin by asking you a question about your company's history. When and why have you decided to dive into the world of social marketing, SEO optimization, content marketing, and link building?
InterCool Studio: I started working online about 5 years ago, but our company started operating 1 year ago with a few small projects that grew and I found myself and my team capable of handling tasks that looked impossible at first glance.
goLance: What kind of services does your company provide, and what types of industries do you cover with your services?
InterCool Studio: We are focused on link building in SaaS and all similar niches such as SEO, digital marketing, business, etc. We are also creating high-quality content for websites in these niches. Therefore, our main services are content writing and link building.
goLance: What are the things that set your company apart from agencies, which provide similar types of services? What are your competitive advantages and core values?
InterCool Studio: First of all, we are a young team and still have a lot to learn. SEO is not easy but it's not that hard if you put enough effort and improve your knowledge. We are offering competitive link building services, and I believe our services are very affordable and quality compared to other link building agencies.
Our core values are that we can create affordable and quality backlinks, and we always want to understand our clients and help them thrive in a digital world. Our team is a hardworking, never giving-up group of individuals from all over the globe who will always do their best to retain clients and keep them satisfied. As a multilingual company, we support diversity and understanding between people. We never give up and work passionately to fulfill all tasks ahead of us.
goLance: How did you find out about goLance, and what are your first impressions about our platform?
InterCool Studio: I found it while searching for a guest post opportunity. I think it has great potential even if the moment I see it as an established platform. Maybe with some link building, it will become more visible and get even more registered employers and job seekers :)
goLance: Your international and multilingual team works remotely and covers all parts of the world with professionalism and passion. How and where do you look for when hiring new members of your remote team?
InterCool Studio: Exactly. I meet a lot of talented people on many social media platforms and by email when they outreach to us.
goLance: How do you compare goLance to other freelance platforms you used to or are still working on? How familiar are you with the goLance's no-cost-to-clients policy, one of the industry's lowest flat freelance service fees, PayDay Advance, and Variable Review Period features?
InterCool Studio: GoLance has great potential to be one of the top freelancing platforms. I will make sure to check all perks that GoLance is offering, and I'm sure it can help me find the best talents in our industry.
goLance: How have you managed to gain the trust and respect of your clients? How do you build long-term relationships and make sure your customers keep coming back with more work for you to do?
InterCool Studio: It was a long process. Proving myself took 2,3 years but I'm finally where I wanted - I'm the CEO of my own agency, working for my own clients on my terms. I did that with determination, hard work, punctuality, and passion. My clients felt that my approach is highly professional despite the fact I did not have any managerial or leadership experience. After a few years, I grew mentally and clients see a good, hard-working person who enjoys helping businesses thrive in the competitive world of digital marketing.
goLance: How has the pandemic affected your business?
InterCool Studio: Since we are a fully remote team - not much. Although, many partners we worked with didn't "survive" the negative effect that the pandemic had on the economy. So that made our job harder but we are not giving up.
goLance: What are your company's future plans?
InterCool Studio: My plan is to keep current clients and expand my team, to even teach them how to succeed as freelancers. I like to share my knowledge and help others grow.
goLance: Would you recommend goLance to your business partners and clients?
InterCool Studio: Definitely. I believe that many other freelancing platforms are overhyped just because they run aggressive marketing campaigns and are more visible, which can lead people to stop looking for better and cheaper solutions in the hiring process.