Featured goAgency: Cleveroad
Featured goAgency - Cleveroad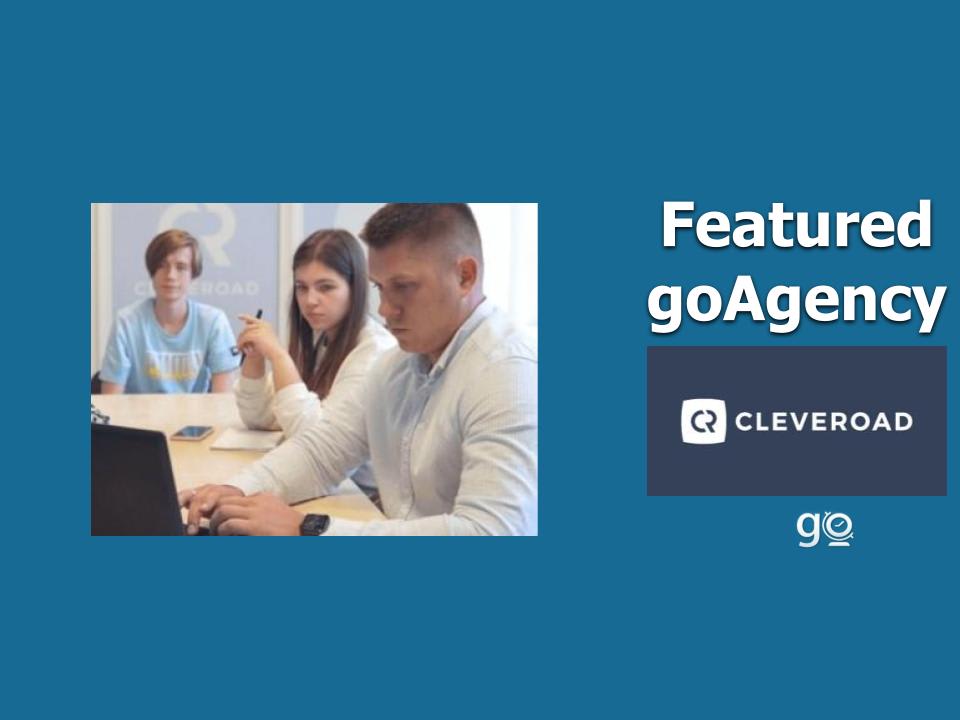 What do you get when a group of CLEVER web and mobile developers take to the business ROAD? Well, you get CLEVEROAD, a professional full-cycle development company with its R&D based in 2 Ukrainian IT cluster cities - Dnipro and Kharkiv, but with global outreach and success.
Their impressive numbers speak for themselves:
10 years on the market
150+ in-house engineers
25% senior-level developers
170+ successful projects
Five-figure worth projects
Almost seven-figure all-time earnings
A dozen prestigious awards and recognitions
Let's hit the road of inspirational stories with CLEVEROAD.
goLance: Let's begin by asking you a question about your company's history. Your agency has been around since 2011. What have been the most important contributing factors to your success?
Cleveroad: At the beginning of our journey, we were a novice company in a small office, but our main advantage was the availability of first-class technical specialists. Strong technical expertise helped us gain the trust of our clients, and the company expanded greatly. We managed to receive many technical awards and enter the Top 3 according to GitHub.
We have proven that people are the main contributor to our success. Our team's experience allows us to create unique solutions that combine the latest technologies and individual development approaches. In addition, all our employees are passionate about this business. At the moment our team has 150 specialists, but we continue to grow and develop, replenishing our expertise and staff with highly qualified personnel, and this is our main achievement.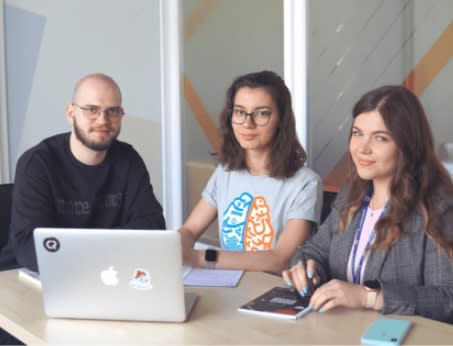 goLance: What kind of services does your company provide, and what types of industries do you cover with your services?
Cleveroad: We provide a wide range of development services, including:
Development of native applications for iOS and Android
Cross-platform application development
Development of web applications and PWA
MVP development
In addition, we also provide businesses with additional technical services such as:
Software testing
DevOps services
Legacy software modernization
Discovery phase
CTO as a service
Dedicated team services
UI/UX design services
We have extensive experience of working with various businesses from different industries. Among other domains, we specialize in:
Healthcare (Telehealth, EMR/EHR systems)
Transportation & Logistics (Route planning, Systems for Transportation, Warehouse, Supply chain, and Fleet management)
FinTech (Investment management software, RegTech and InsureTech software)
Education (Learning management system, Mentoring platform)
Media & Entertainment (VoD platform, Media streaming services)
goLance: Your numbers are impressive. What achievements describe and define your company the best?
Cleveroad: Thanks for having us. We consider our main achievement to be the gathering of such a large number of first-class specialists under the banner of one company (if we may say so). Thanks to them, we can make businesses more productive by integrating our technical vision into custom products.
goLance: What are the things that set your company apart from similar companies in the remote work industry? What are your competitive advantages and core values?
Cleveroad: Our main goal (and distinction and competitive advantage at the same time) are to provide the most transparent development process that is incredibly flexible at the same time. We plan meetings and calls with our clients in advance so that their time is as convenient as possible for the client.
At these calls and meetings, we discuss current tasks on the project, present the work done, and listen carefully to client feedback for its further implementation. In addition, our Project Managers are always in touch with the client and are ready to provide up-to-date information on request.
goLance: How did you find out about goLance and why did you decide to create a profile on our platform?
Cleveroad: Our specialists from the Marketing department contacted you when we were looking for professional platforms where we could share our vision and experience in the form of guest posts. We appreciate the warm reception of our articles on your site, and we look forward to further fruitful cooperation.
goLance: How do you compare goLance to other freelance platforms you used to or are still working on? How much do you know about the goLance no-cost-to-clients policy, one of the lowest flat freelance service fees in the industry, PayDay Advance, and Variable Review Period features?
Cleveroad: In our humble opinion, your policy is a unique example of building a relationship between a freelance platform and clients. You stimulate businesses to turn to freelancers for help while clients are served for free.
And it's great that you manage not to forget about freelancers simultaneously. They, in turn, also benefit from working on your website, thanks to a meager commission of 7.95%. This is a great сall, and we believe that this is a win-win for all participants.
goLance: How important are industry-leading rankings and associations you have received and established over the years? Can you mention the most distinguishable ones?
Cleveroad: Rankings, associations, and certifications are essential for any company as they can show clients that the company is recognized as a high-level technical vendor who can be trusted to develop custom business solutions.
Over the years on the market, we have received many awards and recognitions. For example, Clutch included us in several awards like:
Top-Performing Web Development Companies 2021
Top 20 Best Flutter Development Companies 2021
Top 1000 B2B Service Providers in Software Development Sector
Top-Performing Development Company Working in Poland in 2021
Top Development and IT Companies in Ukraine for 2021
In addition, our employees continue to replenish our portfolio with certifications from various companies, and the most recent certifications are:
AWS Security
AWS Solution Architect
AWS SysOps Administrator
PMP Certification
goLance: Your company holds up to seven traineeships per year in Dnipro and Kharkiv. How important is it for you to share your knowledge and experience with rising talents?
Cleveroad: What is the point of great knowledge if you can't share it? We are always happy to help newcomers join this industry and are extremely proud when a trainee becomes part of our team after several months of preparation and is ready to help businesses acquire new technologies.
Furthermore, it is always pleasant for us to see the fire in the eyes of future specialists when we begin to initiate them into the nuances of their industry and open up new knowledge for them, which in the future will become the foundation of their further development.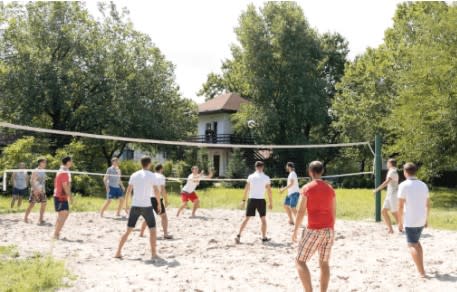 goLance: How have you managed to gain the trust and respect of your clients? How do you build long-term relationships and make happy customers?
Cleveroad: In this industry, there are only a few methods of how to earn respect from customers: make a first-class product, be sensitive to the problems of the client's business, always find an individual approach to each business, be transparent and complete tasks on time. In software development, customer loyalty is earned directly by the finished product and the attitude towards the customer during development.
goLance: How has the pandemic affected your business?
Cleveroad: At the beginning of the pandemic, all company employees moved to full remote work. Many were tormented by the question of whether work processes can be as effective when workers are separated by miles. However, the worry was in vain since even through employee feedback, we understand that pandemic hasn't affected our productivity in any way.
It is worth saying thanks to the Team Leaders of our departments, who were able to shift some of the workflow nuances to remote work quickly. We were constantly in touch with each other, and all operational issues were discussed in group calls. Of course, we missed our friendly office and live communication on coffee breaks, but we are glad that now we can fully work remotely, in addition to the usual and beloved work style.
goLance: What are your company's future plans?
Cleveroad: Everything is simple here. We'll continue to develop our expertise, strive for new awards, delight our clients with top-tier custom software, and nurture young tech talent.
goLance: Would you recommend goLance to your business partners and clients?
Cleveroad: We will definitely recommend goLance because we want to provide only the best for our clients and business partners that this platform undoubtedly is.
Do More to Bring Your Business to Tech Success with Cleveroad on goLance