The EIGHT BEST Practices for Working Remotely
This article has identified the eight best practices which remote workers should put in place to protect themselves from cyber insecurities.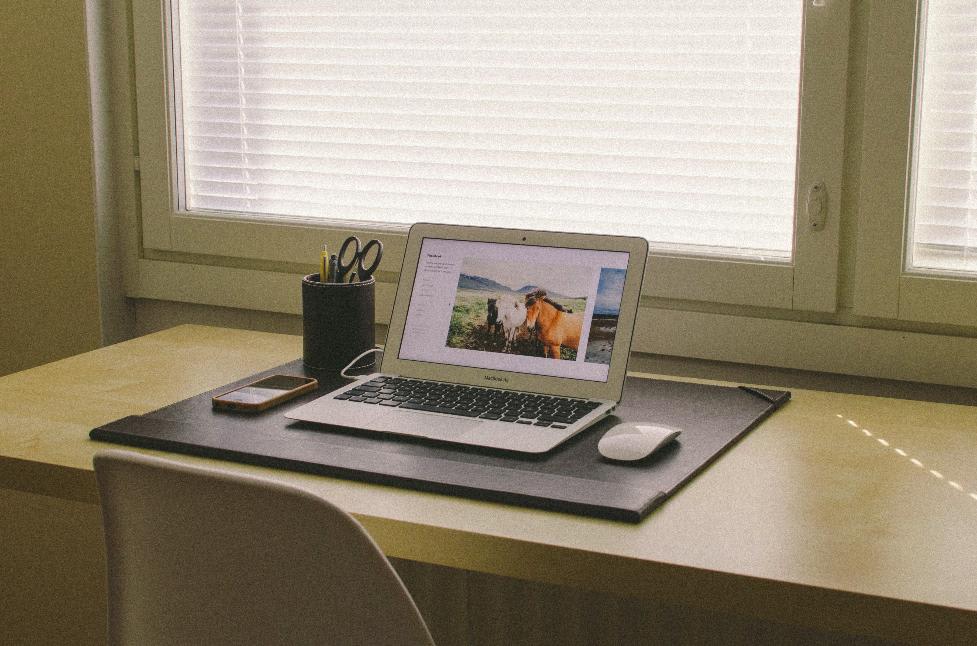 The Covid-19 pandemic has forced many employees around the globe to resolve to remote working. Some workers have found working from the comfort of their home to be convenient. According to the Buffer report, almost all employees (99%), if allowed to choose the scope of their work, then they will decide to work remotely, at least part-time, for the rest of their careers.
The rate of remote working has indeed increased due to the Covid-19 pandemic. It might look like a trend, but it is here to stay. Long after the epidemic has ended, most people will choose to work from home. The reason is that many benefits accrue from remote working. Remote working has made it easier for employees to maximize their time with their families. It has also reduced the many company overheads that would have been incurred. Employees' productivity has increased due to decreasing interruptions with co-workers.
But there is the ugly side of remote working as there are numerous cyber threats attached. Remote workers are the most vulnerable group to security threats. They are usually perfect targets for security threats that could ripple swiftly through the whole entity. Employees should be extra-cautious with how they handle their work operations when working remotely to remain safe from the many security threats that are available today.
This article has identified the eight best practices which remote workers should put in place to protect themselves from cyber insecurities.
1. Migrate to Cloud Computing
Cloud computing is one of the essential measures that any remote worker should be willing to put in place. Cloud technology was designed with security in mind. Cloud computing usually work on a shared responsibility model. This means that cloud computing offers a full assurance of the safety of the cloud computing provider while allowing the user to enact various safety measures that will protect all the data held in his/her accounts.
A remote worker who adopts public computing platforms like Azure or Amazon Web Services will be able to designate the explicit security measures. It includes data encryption, setting up user permissions to his remote work as well as other measures that can be essential in protecting his/her remote work against the security threats. Adopting cloud computing technology is, therefore, a crucial measure to protect a remote worker against security threats.
2. Adopt Best Password Practices
Passwords are like the key that locks all your remote work from intruders. Passwords are an essential security feature that will play a significant role in protecting your remote work. Most remote workers have secured their work with passwords. The question of how good a password is that should be looked at from all points of view. A good password is best described by the best password practices that are highlighted below.
Use of strong passwords- a strong password is considered hard to crack. They are usually eight or more characters in length. They are also a blend of numbers, letters, and symbols. The letters are generally both in uppercase and lowercase. Strong passwords make it significantly hard for hackers to crack.
Clear from the obvious passwords- an obvious password like 12345 or 'abcde' will give a hacker a very easy time to break. You must instead come up with a clear password that will be hard to guess.
Avoid using too long passwords. Passwords that are ten or more characters can be hard to remember.
Different passwords for different accounts- your remote work might probably involve the need to use multiple accounts. If that is the case, then make sure that each account has its password. Having a single password for all the accounts will put all your remote work in great jeopardy.
Password storage- safe password storage is key to the security of your remote work. Please memorize all the passwords other than writing them on a piece of paper.
3. Using a secure connection
We live in the age where several hacks are going on. The need to protect your data files and information has risen. When you are running a website remotely, then there is a need for you to use the HTTPS protocol. SSL certificates have proved to be effective in encrypting information online. An SSL certificate such as the Wildcard SSL certificate can be essential in case of securing unlimited sub domains with the modern encryption that you require for your website.
4. Enable a multiple Factor Authentication
It is crucial to give the utmost preference to the security that is needed when accessing your accounts. Just using passwords may not be enough. You will need an extra security layer to verify the authenticity of the user. That is what a two-step authentication process is all about. It is where, apart from just entering your password, you will also be required to fill in a specific code that will be sent to you via a text message or via email. This code will, on most occasions, have an expiry date. You will be required to use the code before the expiry date.
Other multiple-step security features that can play a key role in securing your remote work include use of fingerprints, face recognition features and secret words. When you add an extra step to verify the user who wants to access your remote work, then a hacker will find it hard to gain unauthorized entry to your account.
5. Carry Out Regular Software Updates
It does not matter whether you are using your device or the company's device, conducting regular updates is of great essence. Software updates and patches usually come with new security features that address the security vulnerabilities that existed in the previous versions.
They will improve software stability, do away with outdated security features and improve the general operation of the software. Developers are usually keen to try and find the security vulnerabilities that exist in the existing software versions. They will then come up with more advanced software that addresses such issues.
When there is a new software update, there will be a popup notification on your display prompting you to carry out the update. When the popup appears, leave whatever that you are doing and carry out the update. Never postpone. Carrying out the upgrade will ensure that your remote work is safe.
6. Carrying Out Regular backups
Hackers are smart and trendy. They use sophisticated means to make sure that they can finally gain access into your remote work. This is despite all the security walls that you might have put in place. The question that you should always seek to answer is what will I do when a hacker successfully gains unauthorized entry into my remote work?
A backup is where you run to when your data files are tampered with. It is an alternative file that holds all the backed-up data. The data can be accessed anytime when the need arises. It is like a contingency plan that assures your remote work of its continual existence just in case things went haywire.
Make sure that you carry out regular backups and store the backup file in a place where it cannot be easily accessed.
7. Secure Video Meetings
At some point, your remote work may need you to make contacts. You might also be required to carry out meetings. Video conferencing platforms have made it easier for this to take place. There are a few tips which you ought to put in mind when carrying out zoom meetings. Some of the tips include.
Using a premium account to gain access to advanced security features.
Using unique identification and password for every call.
Creating a waiting room to prevent intruders from joining the meeting without your authority.
Locking the meeting once the meeting begins.
8. Connect with a VPN
As mentioned earlier, working remotely usually comes with risks. Some of these risks are related to online security and privacy. Thanks to the VPN tool, you can now encrypt all the traffic coming from and going to your device. This will keep it secure from prying eyes. Make sure that you connect via VPN when carrying out your remote work.
Conclusion
Remote working will remain long after the Covid-19 pandemic has gone. Many threats come with remote working, most of them related to cyber threats. However, as a remote worker, it should be your duty to protect your remote work from the associated risks. This article has fully spelt out the tips that you can use to achieve this. One measure is usually not enough. Make sure that you have several them in place.