A Detailed Guide on Remote Employee Onboarding Process
Check this detailed guide on how you can successfully onboard remote employees.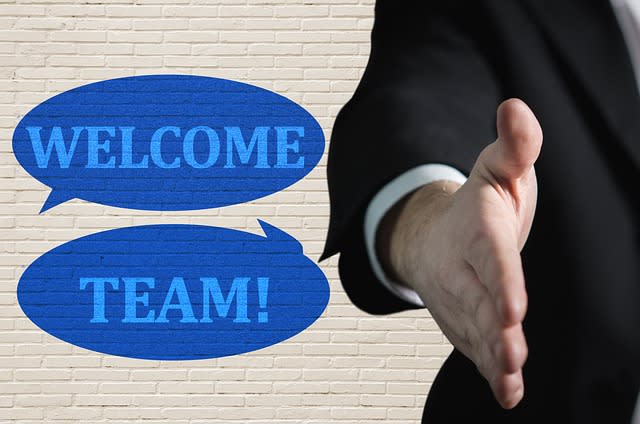 The remote employee onboarding process comes with a lot of challenges, but if you choose the right tools and the right strategies you can successfully onboard your new hires remotely. There was a time when working remotely was unheard of and office jobs were the norm. However, things have changed drastically in recent years.
The pandemic further increased the number of people who work remote jobs. The millions of Americans have or will have remote jobs.
Why Onboarding Process is Essential
An effective onboarding process is essential for maintaining the productivity of new employees, educating them about office culture, and building in-person relationships. It helps the new hires to feel connected to the new team and set up their work based on the company culture & values.
The onboarding process in a remote environment helps employees navigate their new role and help them fully understand the tools, processes, and information for successful completion of the work & projects. In a post-COVID scenario, companies realize that remote employee onboarding is just as important as the onboarding of office employees.
The purpose of pre-onboarding is to familiarize employees with their roles within the company. They can also be informed of the work processes within the company to prepare them for their first day on the job & improve their performance.
The onboarding process helps the new hires understand:
How the information is shared within your company

Whom to reach out to once they have queries

The organizational hierarchy is often presented using online tools

Values and company culture

How to direct their efforts to reach company goals

How to collaborate with the team members using various tools including presentation softwares
If you haven't devised a remote employee onboarding strategy, it is time to get started on it. This guide can help you figure out how to get through the remote employee onboarding process and take help of the online softwares,& presentation tools.
A Detailed Guide on Remote Employee Onboarding Process
Although many organizations don't invest much time in onboarding, it is essential for productivity and employee retention. In fact, research has proved that employee retention can improve by 82% due to a strong employee onboarding process.
Below are the most important steps of the remote employee onboarding process. Let's explain them one by one.
1. Start with Pre-onboarding
Pre-onboarding begins once an employee has been hired by the company until he joins the company. It refers to the time period when an employee is accepted on the job and his first day at work.
During the pre-onboarding process, you can create documents to inform your new hires about the cultural elements of the company. The process also helps them understand who they should turn to when they have a question or a problem.
Your pre-onboarding can be as detailed as you want it to be, but it's better to keep the information relevant to the job an employee will be doing. The pre-onboarding process is over when the new hires join your team. Starting from day one, you have to grant them access to all the business applications, processes, and procedures, including calendars, time tracking tools, training modules, business emails, project management services, etc.
2. Technical and Organizational Onboarding
Technical and organizational onboarding allow new hires to use work procedures comfortably. One of the main purposes of onboarding is to answer the questions new hires often have about their job. So, your onboarding process should inform the employees about:
The tools they can use to do their job,

Who they can turn to get help or to ask questions, and

How they can sign up for benefits.
During this step of the onboarding process, you should give your new hires access to software and tools they will need to do their jobs. It is also important to make sure that new employees have access to software and tools so they won't have to face any unnecessary delays.
The team manager should conduct a meeting during this step of onboarding to explain how communication channels and other systems work within the company. It would help employees figure out how to do their job efficiently while also staying connected to the team.
In-person companies can use hands-on approaches to help their employees navigate their way around their new office. But you need a different approach when it comes to remote employees. Creating a detailed handbook for new employees can help you familiarize them with the organizational and technical aspects of the job.
3. Social Onboarding
In an office setting, employees can develop a sense of belonging when they get to engage with their coworkers on a daily basis. But there is no face-to-face interaction in remote work. As a result, you will have to help new hires develop a sense of belonging through social onboarding. You can leverage the power of free presentation software to improve more engagements.
As part of this phase, you should schedule one on one meetings for new hires so they can get to know their teams. These meetings will help the new hires get to know their managers, senior leadership, and colleagues. It would also make them truly feel like they belong in the company.
Tools for social onboarding
You can use tools like Zavvy, Typeform, Zoom, Slack, Notion, and other SaaS onboarding tools for social onboarding to facilitate employees and enrich and automate the processes to settle in the new workplace.
It is also important to introduce buddy programs during the onboarding process. A mentor or peer can help your new hires whenever they have a question. The buddy can also help your new employees learn and grow at their jobs.
4. Virtual Training Sessions
In-house training sessions for new employees are often led by experienced team members. Therefore, they give new hires the opportunity to learn from their seniors. But designing virtual training sessions can be quite challenging. During virtual training sessions, it's important to offer structured work and have the new hires hands-on practice on necessary tools and procedures.
Virtual training sessions are often devoid of fun as they are prerecorded and provide no opportunity for the employees to participate in the discussion. So, in order for your remote onboarding to be successful, design engaging virtual training sessions.
Your virtual training sessions should be interactive to keep your employees engaged throughout. You can measure the progress of employees after each training session through quizzes.
It's great to divide the training sessions into several weeks/days to provide the right training to the employees. The activities might include:
Video training about the workflow, tools, and product delivery

One-to-one live training with managers

HR activities

Assign a new onboarding member

Set weekly, monthly, & yearly goals

Live introduction about other team members, managers, and team leads on video conferencing tools like zoom

Live training to educate them to use a variety of technological resources
It's important to set goals and has frequent communication. Training them to adapt to these processes will help you have successful remote onboarding processes.
5. Responsibilities and Expectations
An important aspect of onboarding is to make sure that your employees have understood their responsibilities at their new job. Make sure that they don't have any confusion regarding their responsibilities and are ready to give their hundred percent to every task they have been assigned.
It is also important to manage the expectations of new hires at this point. Discuss their career development goals and expectations with them so you can plan their future at the company in the best way possible. You can also set up role-specific training for your employees to allow them to grow in their field.
Managing the expectations of your employees will lead to increased job satisfaction, which will improve their productivity. This is one of the reasons why onboarding is so important for employee retention.
Conclusion
Remote working is here to stay, which is why you should focus your energies on adopting successful remote onboarding practices. This detailed remote onboarding guide explains what practices you can adopt to build a long-term working relationship with your new employees.
Make sure to tailor the onboarding process for each new hire to make them feel valued. It would also make them feel welcomed at their new job and increase their productivity levels. It is also important to seek feedback regularly from new hires so you can refine your onboarding process.