7 Ways to Make a Great First Impression When Working Remotely
To make your job easier, these are the key things to keep in mind.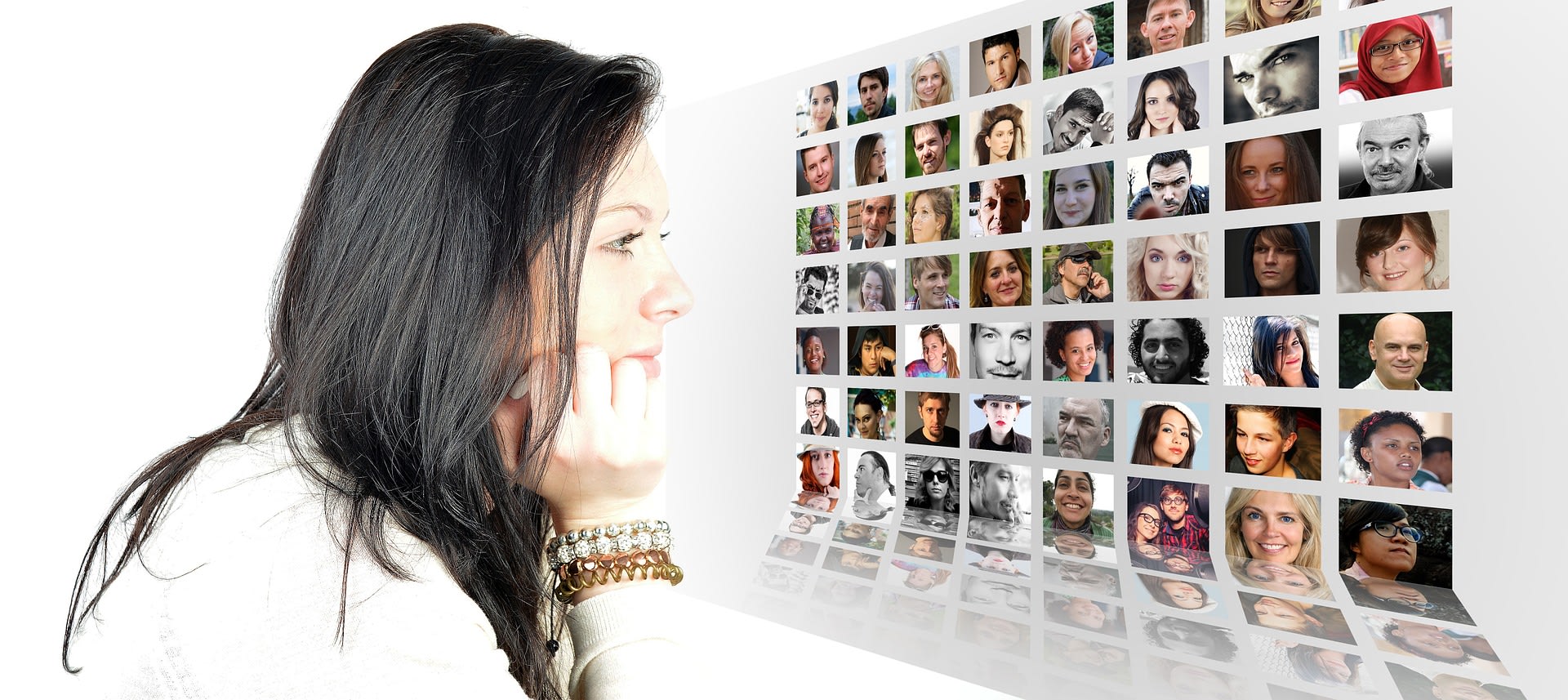 The unexpected massive shift to remote work in 2020 brought into the spotlight some obstacles in the remote business model.
Apart from technology issues, security concerns, and team dynamics, employers and employees also needed to find a way to overcome the fragmented communication and prioritize in-personal interactions.
Yet daily virtual meetings are not only stressful to many people but can also be detrimental to productivity.
Luckily, video calls are not the only way you can make a great first impression in a remote environment.
Every little bit speaks a lot about you and your professionalism.
To make your job easier, these are the key things to keep in mind.
Embrace Your Company Culture
You can learn a lot about the company culture in the first few interactions. In video meetings, pay attention to how people ask questions and how managers ask for feedback. Without real-life clues, you may need to get a feel for your company culture from less tangible sources.
When talking about company culture, it's all about what makes people productive and how they build relationships. If you can tap into these inner workings, you can be more effective in everything you do and make a great impression from the very start.
To achieve this, try to find answers to the following questions:
How do people share their ideas?
Find out how creativity is born in your workplace and you'll be able to share your brilliant thoughts in the best light.
Browse through different Slack channels and emails to get a feeling whether there's a constant stream of consciousness with new idea fledglings popping up in the least expected places, or the situation is much more formal – no ideas without the pitch.
How do people ask questions?
Get a feel for how people look for information at work. Do your colleagues ask for specifics right there when a manager provides a brief, or do those questions happen in a 1-on-1 environment?
Your new company may support a nurturing, hand-holding environment, but leaders may still prefer when employees do their homework before presenting a problem.
Understanding these practices will help you manage your and everyone else's time more effectively. When you segue into your company's communication style, your skills and expertise will shine from day one, and no one will have the feeling that you are new and have to learn.
Keep Communicating
Remote work depends on clear and consistent communication. This requires sending more emails and instant messages to colleagues than you would in the office. There's no way to scuttle to someone's desk to ask something quickly.
On the other hand, you need to keep up with emails and check your Slack frequently. This way you won't keep your colleagues waiting for answers while staying up to date with the current developments.
When you take your breaks, change your status on the messaging tool so people know why you're not responding.
Working remotely requires all parties to be a little more proactive about making the best impression on team members, managers, and clients.
One way to do this is to start sending more informative proposals. Instead of using the bland PDF or DOC format try out proposal software such as Better Proposals.
Better Proposals is a tool that allows you to create captivating proposals that combine stunning visuals with a highly-customizable proposal form that communicates your values to potential clients.
Share What You Are Doing
Communication issues in remote work are almost always related to workloads. In a regular office, it's easy to see what you're doing and how much you're working.
You don't have that kind of visibility in the home office. Your team members and managers don't know if you're knee-deep in your assigned tasks or if you're watching Netflix from the sofa.
You may be given a way to track your time, but that information is often not checked. This is why it is important to let others know what you're doing, especially at the beginning of the new job.

Imagine the horror of having the first catch-up meeting with your manager and discovering that you misinterpreted your assignments or worked on the wrong projects.
Before you start, message your manager to tell them what you're planning to do, and then send them a recap at the end of the day.
Prepare Carefully for Team Meetings
If you have regular meetings with your team, make sure to use these to highlight your achievements in the previous period. It might be a little awkward in the beginning but it's important that your manager and other team members are aware that you're pulling your load.
At the end of the day, the manager is the one who can put you up for a promotion or pay rise.
Prepare a list of things you've been working on and order them by the biggest accomplishments. Use quantifiers like time, cost, and ROI. These make the impact of your work more visible and give your manager real-life figures to report to their own superiors.
Be Fully Present in Video Calls
You know those people who get into the habit of turning their cameras off during meetings or not having them on at all? This is especially visible in group calls. When someone's avatar pops up halfway through a group meeting, the others are left wondering what that person is doing.
Are they still paying attention or doing something else?
This kind of behavior isn't making a good impression on your colleagues, manager, or clients. Keep your camera on and engage with the meeting even if you're not running the show.
You may not have the opportunity to see these people very often, so make the most out of these situations.
Expand Your Networking
In an office environment, you are networking constantly with your team members. You're meeting colleagues from other departments, chatting about presentations, projects and current events over a cup of coffee, or taking part in a training session.
All these situations are helping you develop your professional network.
And networking is not just about keeping up with people from your organization. Make sure you continue networking with professionals within your industry and potential new clients.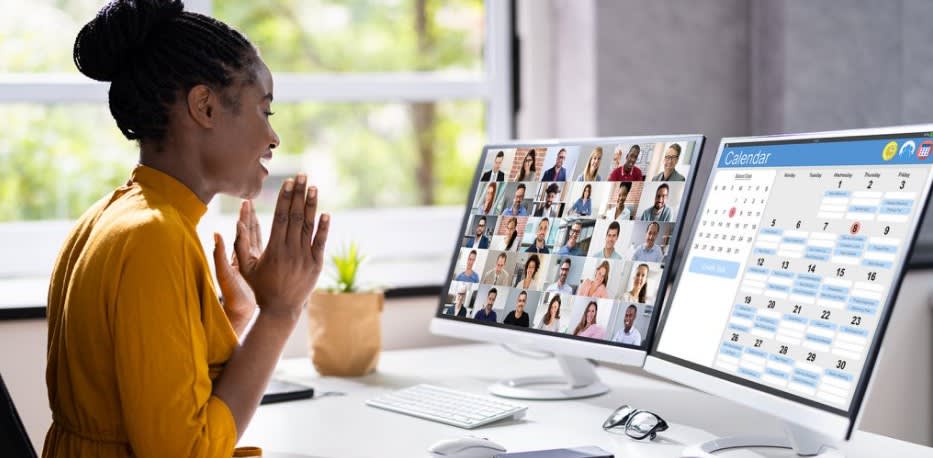 Networking not only helps you keep up with the trends but also lets you discover new talent.
And when that happens, you need to be quick and make them an offer they can't refuse. By sending a professionally written recruitment proposal, you're making a great first impression on the new colleague.
The recruitment proposal template from Better Proposals has it all: a visually stunning cover, a pre-written section that is fully editable, timescale, case studies, pricing, and digital signing – they only have to say "I DO".
Ask for Feedback
Asking your team members and managers for feedback is critical in helping you make progress. This is something you should be doing while doing remotely from day one. If you believe you could improve your skills in a certain area, ask if there's any training available.
Be proactive about your professional development and you'll always leave a good impression with your superiors.
When you ask a colleague for feedback on a specific project or assignment, you're bringing yourself into their focus. In order to provide an answer, they will have to think about your work and take notice of your contributions to the company.
Wrapping Up
Applying these seven strategies will help you show yourself in the best light from the very start.
If you still think that you're not doing enough to impress your new remote colleagues, remember that you're hired for a reason.
You've already proven your value in the interview.
I advise you to spend the first few months on the job building relationships and learning about the product and services.
Give it time and your coworkers will recognize what an asset you are and before you know it, you'll feel like a part of the bunch.
About the Author:
Nikola Gemeš is a content writer with extensive writing experience in SaaS and Tech niches. He prefers working closely with website owners and marketing teams to help with their brand management projects. The teaching experience from his previous life helps him reach the audience on a person-to-person leve