7 Futuristic Technologies That Are Transforming Remote Work
If you are interested in knowing about these technologies that will reshape the future of remote work, then you are at the right place.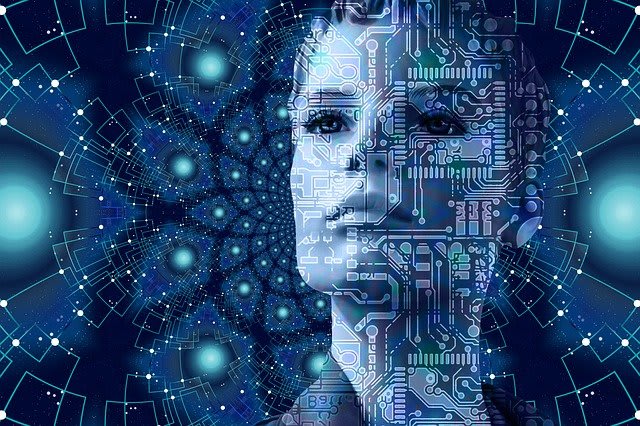 According to remote work statistics, the number of people who work from home has increased by 140% since 2005. More than 4.3 million people work remotely in the USA alone. When you look at global numbers, more than half (52%) work remotely at least once every week.
This pandemic has put this remote work trend in top gear, forcing even those businesses to adopt the trend who are running away from it for a long time.
86% of people who work remotely reduce stress
75% of people work remotely because there are fewer distractions
76% of workers are willing to stay with their current employer
69% of millennials are ready to give up other benefits for a flexible working environment
21% of workers are willing to give up their vacation time for flexible working options
Remote workers who work remotely once a month are 24% more likely to be happy and productive than traditional employees
All these statistics prove the effectiveness of remote work for both employers and employees. As remote work becomes a more integral part of our lives, new technologies will be developed to cater to the growing demands and overcome the challenges associated with remote work.
If you are interested in knowing about these technologies that will reshape the future of remote work, then you are at the right place. In this article, you will highlight seven emerging technologies that are revolutionizing remote work.
1. Holographic Meeting
When you work remotely, you are alone and isolated. This means that you can not indulge in face-to-face communication with your teammates or attend in-person meetings. Even though technology and tools have minimized the gap between virtual and real-world communication, there is still a long way to go until we can have physical and face-to-face interaction virtually.
Inverse, a startup is trying to take a step in that direction by transforming office meetings. They are using holographic technology to create a real-time holograph of every team member. What makes their initiative so unique is that you won't even need expensive cameras to create a holograph version of yourself anymore. You can do that with any camera you have. Once created, you can place your holographic version anywhere in the world.
2. Office on the Road
Going to the same office daily for years or decades can become boring. Nissan understands that and has designed a vehicle with a full-fledged office at the back.
The office has a spacious interior, comfortable chairs, and also a coffee machine to keep your creative juice flowing. Want to relax after a tiring workday? There is also a lounge and sunshade. Love nature? You can take the vehicle to green space and open the back of the vehicle, and it will feel like you are working near a lush green forest.
3. Virtual Reality Meetings
You might have used virtual reality for gaming, multimedia and entertainment purposes but did you know that you can use the same technology to conduct virtual meetings? Yes, that's right. If you have an Oculus Quest VR headset and an app called Arthur, you can host a virtual meeting easily. This enables your team members to interact in a virtual environment. For this to work, every team member has to wear specialized glasses and have a microphone.
Sadly, the cost of this setup can be high and most small businesses won't be able to afford it but as this technology matures and goes mainstream, we can expect its price to drop. In fact, we have already seen this as Oculus has introduced Quest 2 at a much lower price of $299. When you couple that with a $20 Arthur subscription, it becomes a worth considering option for business meetings.
4. Driverless Deliveries
You might have heard of self-driving cars and vehicles but you would be amazed to know that this technology will be used to deliver goods instead of just moving from point A to point B. Nuro has attained permits from concerned authorities to deliver products to your doorsteps by using autonomous vehicles. The company is also planning to dip their toes in transporting goods instead of people from one place to another.
5. Faster Broadband
A stable and reliable internet connection is an important part of remote work so much so that it is not possible without it. With Elon Musk's Starlink just around the corner. It will solve the slow internet connection issue by launching thousands of satellites in low orbit. By eliminating the on-ground infrastructure out of the equation, it will be able to deliver fast network speeds irrespective of your location. What's more, you don't have to wait for this idea to materialize as the execution has already begun in North America. This means that it will soon be available in your region as well.
6. Hologram on Your Desk
Hologram has fascinated the geek amongst us for quite some time now but still, we have not seen its commercial adoption. A company that goes by the name of The Looking Glass Factory is releasing a glass box that can contain 3D holograms.
This can be a godsend for artists and designers as they would be able to analyze 3D images and create great mockups before creating the final design. What's more, it can also open up new possibilities for 3D holographic video calls. This could make your team communication as close to reality as possible by adding realism which was not possible through VR and AR technologies.
7. Virtual Offices
Facebook is pushing forward a new concept of virtual office called Infinite Office. It uses the same Oculus VR headset and immerses you in a new virtual world. They are also working closely with Logitech to develop keywords that can be rendered by the headset and let you work. The VR headset also comes preloaded with its own browser.
This would be a great choice for travel enthusiasts who want to visit different places and want to work remotely.
Which technology will make the biggest impact on remote work? Share it with us in the comments section below.
About the author: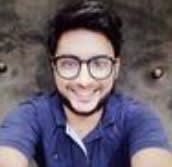 Irfan Ak is a tech savvy & experienced digital content strategist; currently associated with Branex, he is working with SaaS and several other brands on their content marketing strategy. He is also a regular contributor on various authoritative websites that created value for them.