5 Online Tools For A Successful ECommerce Business
There are plenty of tools out there that provide different types of value to e-commerce businesses, like shopping cart software, customer analytics tools, and order fulfillment platforms.
Running an eCommerce business is stressful and demanding—you're constantly thinking about edging past your competition, managing an ever-growing team, and hopping on the latest marketing trend—all at the same time. That's not including if you are an ecommerce developer!
Be that as it may, there are plenty of e-commerce software and tools that not only ease the load but also speed up your journey to success. In addition, having the right tools for the job gives you more time and resources to focus on the elements that actually drive customer demand and business growth.
There are plenty of tools out there that provide different types of value to e-commerce businesses, like shopping cart software, customer analytics tools, and order fulfillment platforms.
Given the sheer volume of tools out there in the market, it can feel overwhelming to cut through the noise and choose the right tools for exactly what you're looking for. This article will dive into exactly that—covering 5 online tools that you must consider for a successful business without an ecommerce developer.

Firstly, do you need software tools for a successful e-commerce business?

The answer is quite clear—you definitely do.
After all, you're in the e-commerce business, leveraging the power of the internet to get your products out there to an online-buying market.
You would have to set up your website, host your shopping store, and get proper customer support up and running, all of which require dedicated software tools of their own.
But even for your day-to-day operations as a business and for boosting productivity, the right software stack can definitely help.
Here are the buckets into which you can classify these tools:
Website and eCommerce store tools: These are directly tied to the nature of the eCommerce business model, and will help you build your own business website and host all the products you sell on there. Some tools take care of the eCommerce experience in an end-to-end manner, while other tools focus on specific aspects of the buying journey with or without an ecommerce developer.
Marketing software: You're constantly running, testing, and iterating your marketing campaigns as an eCommerce business. To do this in the most data and ROI-driven way, you would need the right set of marketing tech tools. These would cover inbound and outbound marketing in addition to your social media marketing channels as well.
Tools for daily business operation needs: Running your eCommerce business in the most efficient and seamless manner entails that you invest in the right tools for daily business operations. These could be budgeting and payment tools, hiring a clickfunnels expert communication software, or even administration/HR tools.
Customer service/customer experience tools: Customer service/customer experience tools ensure a positive customer experience at the tail end of the buyer journey. These tools help eCommerce businesses deal with order fulfillment, queries, support, and complaints.
#1 Boost your document productivity with SmallPDF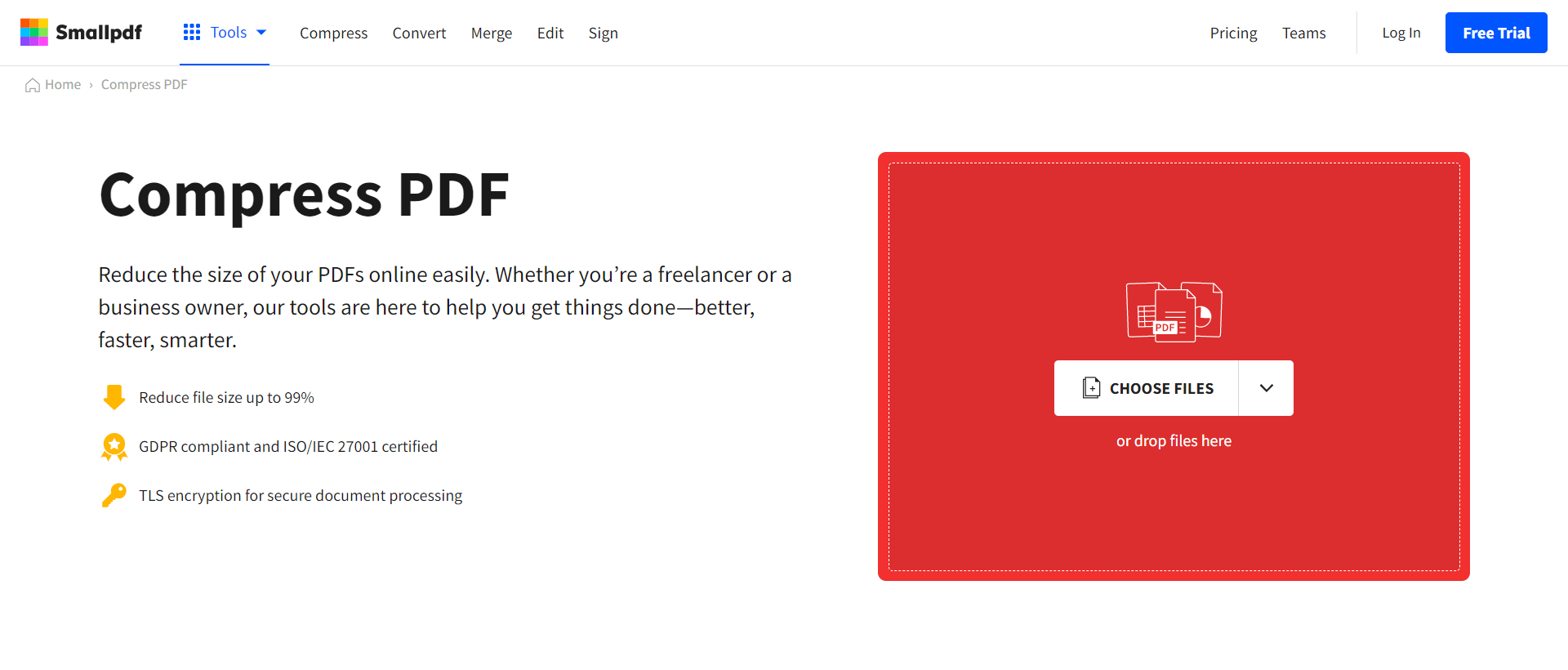 As a small business owner, the last thing you want for you and your team is to get bogged down by tedious and time-consuming document management processes.
It's worthwhile to ask if there are proper workflow processes in place for handling documentation as they pass through different teams within the company. Having a centralized workflow process ensures faster task completion, smoother cross-team collaboration, transparency, and makes digital security and regulatory compliance easy as well.
To do the above quickly and efficiently, you need the right document productivity tools that can make your document management processes smoother.
If you handle and manage documentation within your company as PDFs primarily, the right document productivity tool for you would be Smallpdf. Widely considered to be one of the easiest-to-use and secure PDF compressor tools out there, Smallpdf enables you to take care of storage, editing, compression, and format adjustments of PDFs easily.
#2 Build your eCommerce website with Wix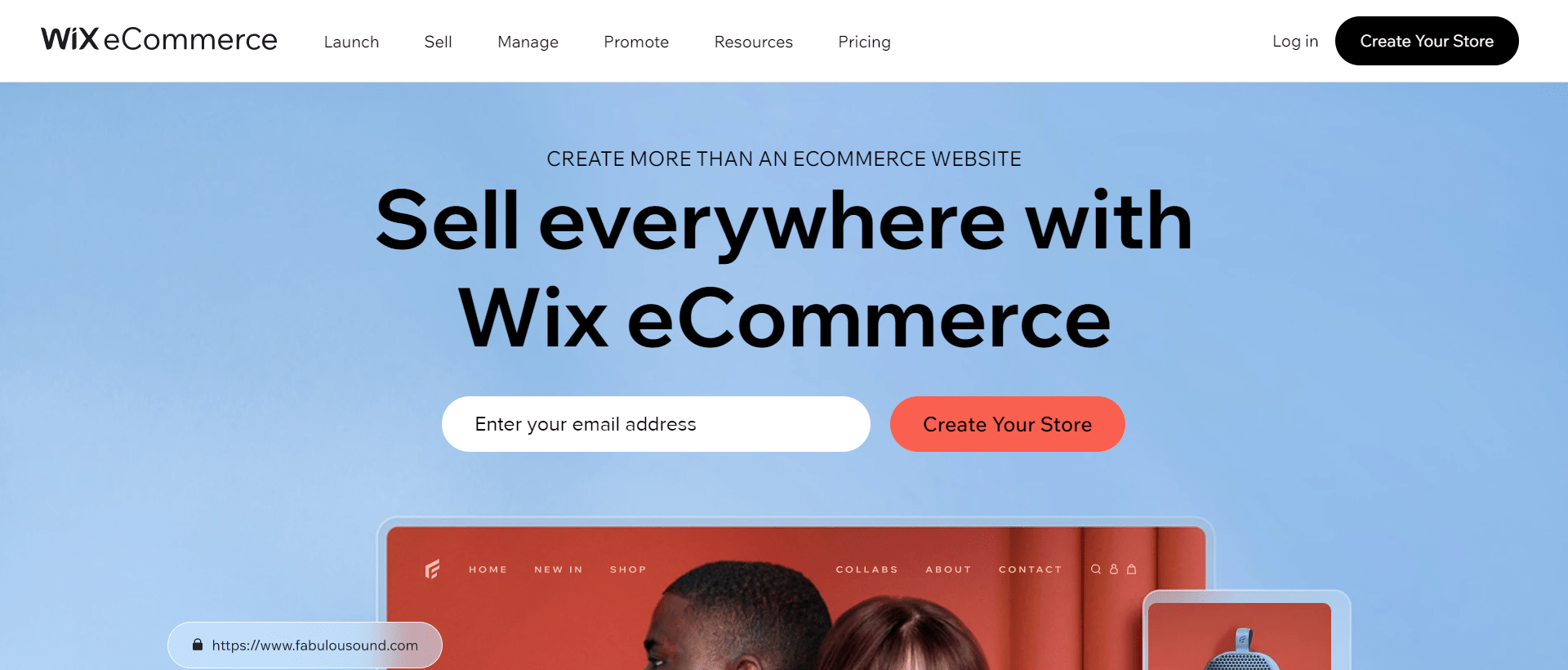 While not a dedicated e-commerce-focused website builder, Wix does offer a separate e-commerce platform within its core offering.
Wix allows you to build your online shopping website from scratch if you want to involve your web development teams, or build it yourself in a no-code manner with drag and drop functionalities.
You get features that are critical for running a successful eCommerce website as well. You can be your own ecommerce developer! These include SEO enhancements for improved discoverability, managing an end-to-end eCommerce experience with Wix's eCommerce suite of tools, the ability to sell on multiple channels apart from your own website, and the like.
Faster page speeds, enterprise-grade security, and ability to handle heavy transactional loads are other benefits.
#3 Communicate better with Slack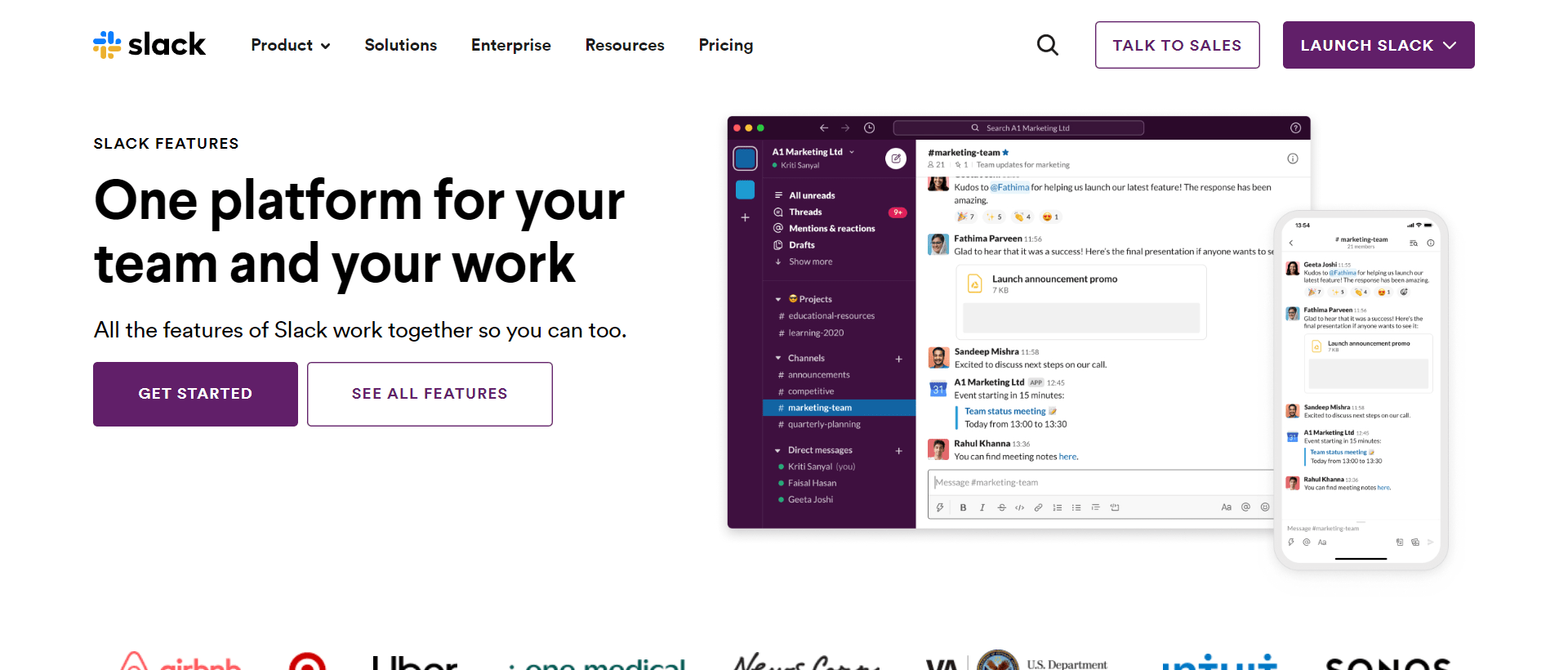 Quick decision-making is crucial when you're in the eCommerce business. Be it marketing, sales, customer service, or order fulfillment, you need to stay on top of all happenings within the company and have the right information to quickly decide on things.
This is especially true for smaller to medium eCommerce teams that find themselves on a growth trajectory. Fast execution can be key when you're in the early stages of developing your eCommerce business. It allows you to capitalize on easy wins and parlay these into broader business growth.
Slack is a communication tool that does exactly this. Positioned as an alternative to email—it facilitates fast and easy communication within, and across teams—resulting in better productivity, collaboration, and richer business decision-making.
You can also leverage various integrations to automate workflows as you communicate with team members, share files easily, and have audio calls with screen-sharing enabled for quick collaboration.
#4 Invest in a payment processing platform like Stripe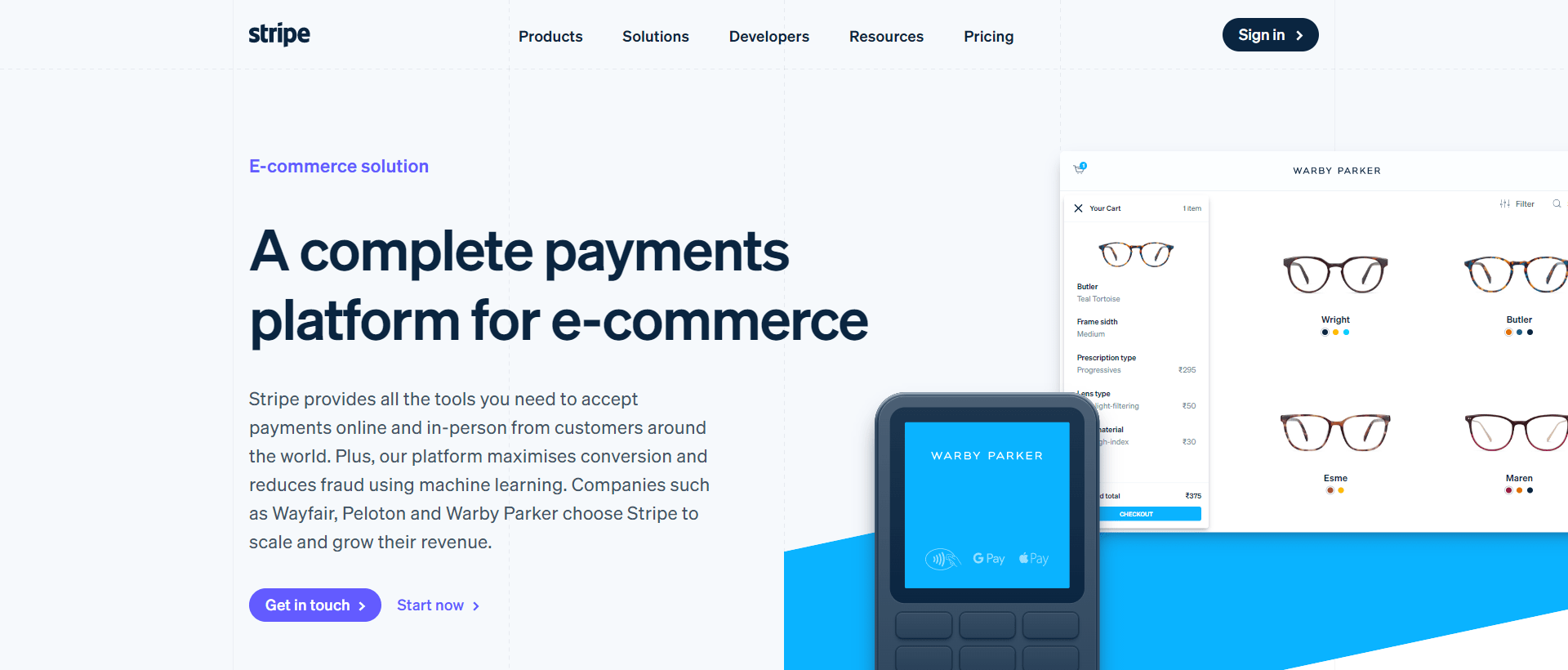 Handling order payments and processing them within a central platform can save a lot of time and effort as you go about running your eCommerce store.
Stripe is a platform that allows you to do this—that too in a manner that isn't development-heavy. You can quickly get your payments processes set up in no time with no-code features and a well-integrated product suite. And this is regardless of size—be it for small, medium, or even larger eCommerce businesses.
With more emphasis on internet businesses, Stripe is packed with features that are relevant for eCommerce businesses in particular. Their eCommerce-focused offering provides features such as custom-optimized checkout flows, fraud prevention with AI, and functionalities to minimize declined payments or involuntary churn.
Stripe also offers a wide variety of integrations to set up payment workflows across the tools you use in a seamless manner. You can manage subscription-based payments and even extend your payments to in-person sales as well.
#4 Up your email marketing game with Mailchimp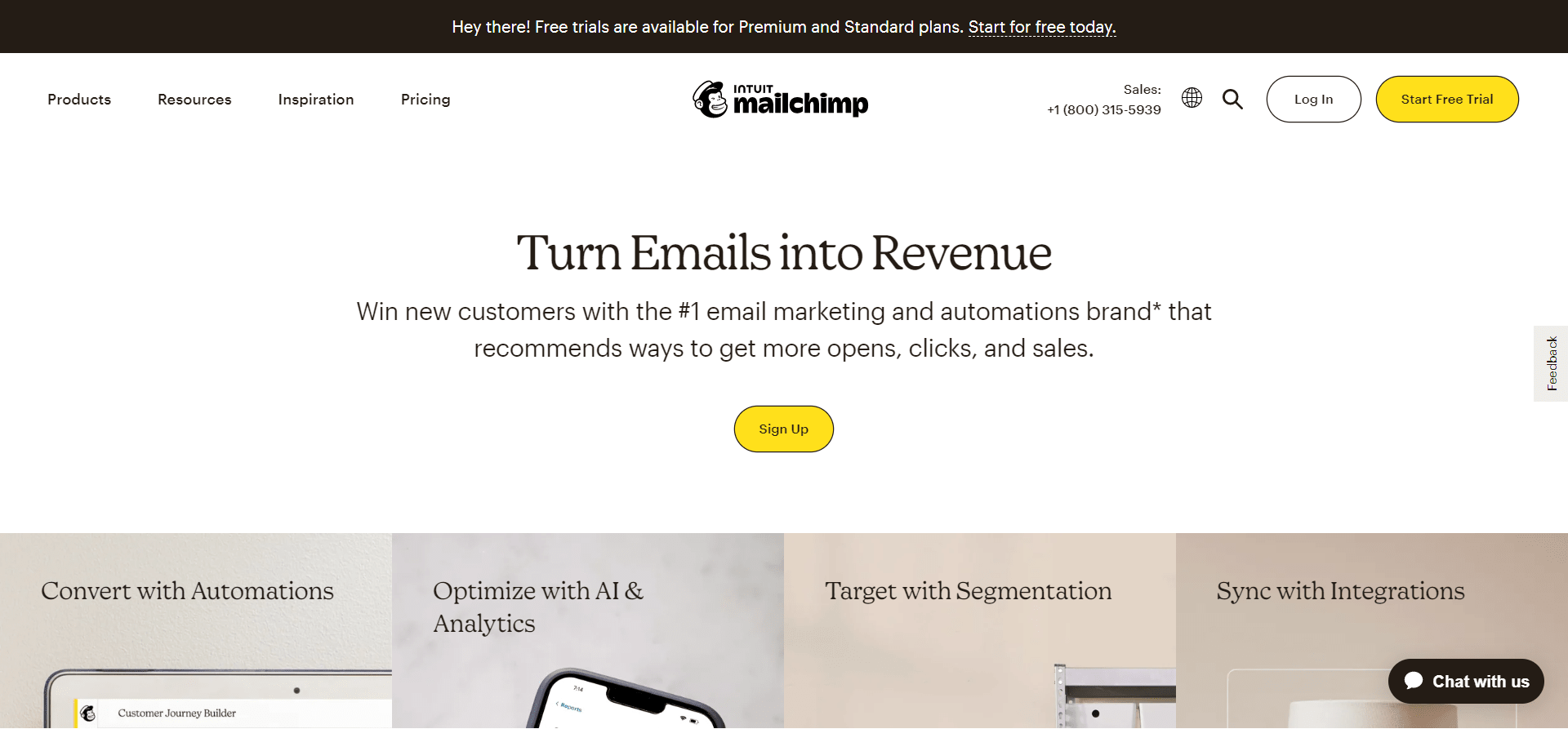 Marketing is an uber-important part of the eCommerce growth equation. And within the larger umbrella of eCommerce marketing, email has been a time-and-tested channel for getting your brand out there and creating demand for your products.
Regardless of whether you're just starting out in the e-commerce space or are consciously planning to expand, the right email marketing strategy can catapult your business into its next phase of growth. For this, you need the right email marketing tool that can do the job both easily and effectively.
MailChimp is a great tool to grow your email marketing lists and manage email campaigns in a comprehensive and end-to-end fashion. Its rich feature stack will enable you to ensure campaign customization, execution, measurement, and optimization with ease.
As a user, you can send out custom-branded emails with custom code or choose from a range of email templates and designs. Target different customer cohorts with segmented emails, set up email automations, A/B test variations, and get detailed insights about your email campaigns with extensive analytics and AI. In addition, you can integrate MailChimp with the software tools that you already use as part of your existing tech stack.
#5 Improve your social media presence with HootSuite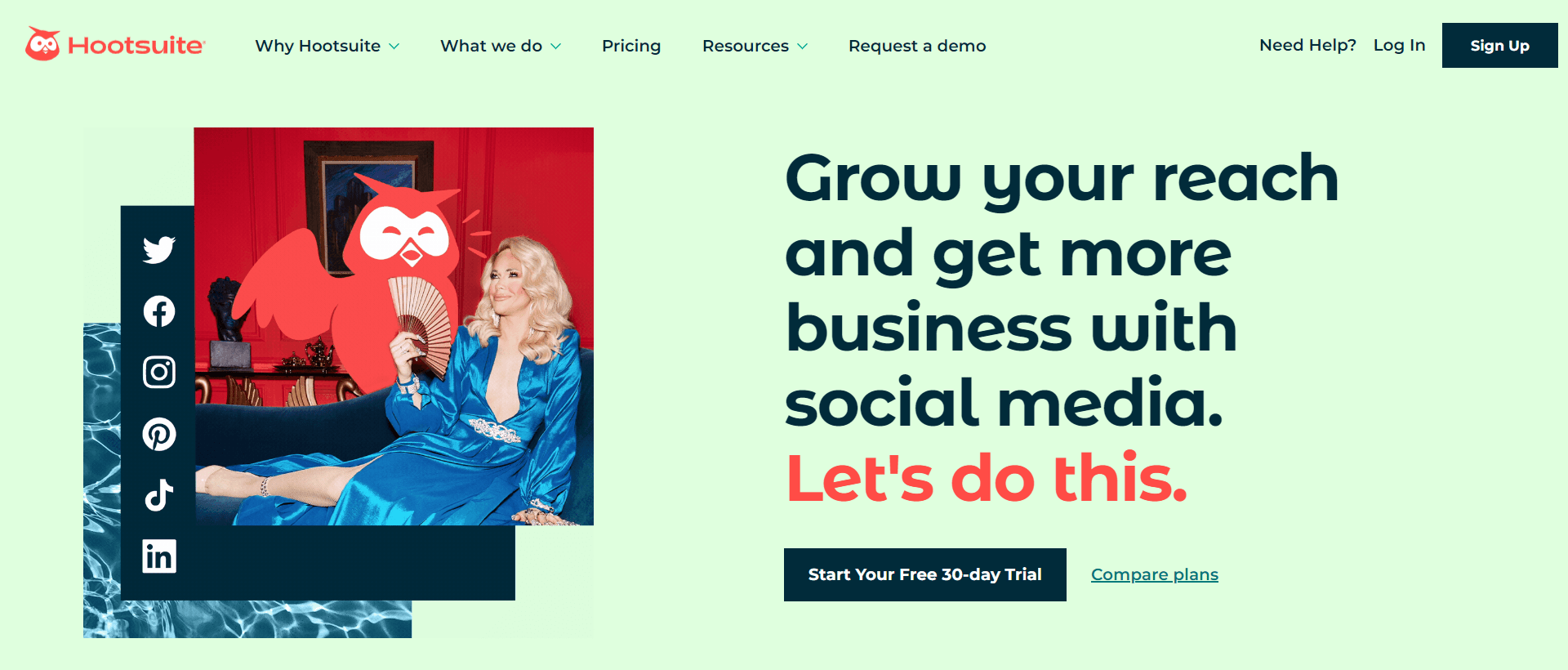 Given the increasing role that social media plays in online purchasing behavior, it's vital that you invest in the right social media marketing tool to forge a strong brand presence.
More often than not, eCommerce business teams are small, and often businesses run out of the bandwidth required to manage their presence on social platforms. A centrally managed social media tool allows eCommerce businesses to stay on top of posts, incoming messages, monitor activity, and more—all within a single platform.
Hootsuite is one such tool that eCommerce businesses can leverage for end-to-end management of their social media campaigns. With Hootsuite, you can plan your social media marketing plans ahead of time, schedule and publish posts easily, stay on top of trends, and make monitoring simple.
Features that give Hootsuite the edge include automatic scheduling/publishing of posts and functionalities to easily keep track of and respond to incoming messages from different social platforms. You also get social trend monitoring, brand mentions, and competitors' social activity to make the best out of what's happening in your space on social media.
In addition, you can view detailed analytics on your social media campaigns, see areas for improvement, and curate performance reports easily too.

Ramp up your eCommerce business growth with right software tools

Investing in a proper software stack not just aids eCommerce business success—it can also unlock the next phase of growth for your company.
Having the right mix of tools can improve your team's productivity and decision-making, build and optimize your online shopping store, facilitate better collaboration, streamline payment processes, and get the most of your marketing efforts.