Writing a Time Management Action Plan for Remote Teams
With many benefits associated with remote working, one clear disadvantage is that managers do not see co-workers and staff reporting to them in person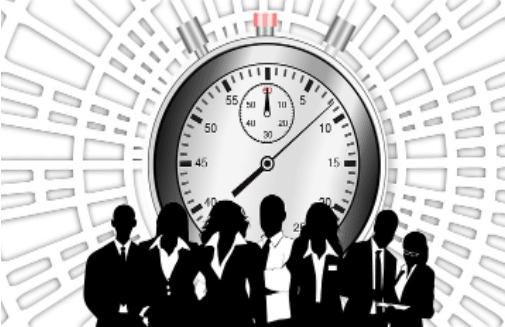 No Time To Lose
Time is money is one of those clichés that have stood the test of time. Like money, time is hardly ever enough, and you always feel hard-pressed to manage it as a scarce resource for maximum efficiency and benefit. Time management is a skill that is applicable to all cultures, professions, and lifestyles. Whether you are a hard-working student, a shark in the business world, or a Zen practitioner, you cannot afford to abuse the limited time you have at your disposal.
In the pandemic-hit world, lots of employees had to transition from office-based employment to remote working. In the United States, 26% of the workforce are working remotely, while 16% of companies in the world work remotely in full according to an Owl Labs study.
With many benefits associated with remote working, one clear disadvantage is that managers do not see co-workers and staff reporting to them in person. This makes it harder to keep track of how they spend their time. It is therefore extremely important to develop effective, flexible, and result-oriented time management action plans. They help avoid unnecessary disruptions, misunderstandings, and slack.
Establishing shared goals
First things first, get together with your teams to go over the shared goals and targets. Irrespective of the type of activity you are involved in, you need to make sure all are on the same page. Teams need to come to grips to what needs to get done and what is at stake if it's not.
The exercise will also help shed light on individual roles and responsibilities, tasks, and ways of collaboration. All are important in allocating sufficient hours of work toward each task and each team. This is also when you talk about how to accommodate each team's specific needs or circumstances.
If you work teams working across different time zones, you can also set expectations about the preferred or best times for online calls and meetings. Setting expectations is an important factor in general. Based on the feedback from the job-seekers of remote employment opportunities, they normally prefer working for an employer who sets the expectations right from the get-go. You can't get this one wrong.
Choosing the right software
The larger the number of remote teams, the harder it is to coordinate effective time management among them. At times, it might be impossible to get away with simple tables, GANTT charts, or Google Sheets. However, if the workload is too big, and if it involves multiple teams, you need something more sophisticated than these.
Search the market for user-friendly, flexible, and multi-functional time management tools (e.g. Toggl, ClickUp, Asana, etc.) that will fit the needs of your company or team. Not only will the right software or app make time management and tracking easier, but it will also help you track your progress against project goals, tasks, indicators, and targets. Everyone should have access to the software with varying permissions to edit or comment on the agreed deliverables and deadlines.
Setting priorities
Whatever the number of tasks, they need to be arranged in the priority order. This is particularly important when working with remote teams with limited face-to-face contact. Priorities can be sorted to single out daily, weekly, and monthly priorities, all contributing to the overall goals.
A clear and shared sense of priorities also helps teams plan their workload and focus on what's urgent. They also induce people to ask for additional assistance if unforeseeable circumstances give rise to new challenges. Priorities also mean people can let go of the tasks that are inconsequential or no longer important.
Delegating
Delegation is not only a great staff management approach but also an essential time management tool. If you are a manager, learn how to delegate tasks because you can't do it alone.
For example, if you are not good at writing, find expert report writers from Undercover Writer and get professional help. This will not only save your time but also make you confident that your writing is professionally written.
Micromanagement is an outdated and inefficient approach, and it has long given way to a rational division of labor and an environment in which people are trusted and given incentives to excel.
Delegation is also a well-proven team-building method. It encourages people to take responsibility for their work and allocate sufficient resources and time to the tasks at hand.
Setting measurable indicators & targets
This is key to the effectiveness of the time management action plan. Each remote team needs to have measurable key performance indicators and related targets or milestones for each phase of the project. Advanced apps allow users to update action plans with brief narratives on progress and applicable quantitative data. For managers, these are critical pieces of data for both team management and decision-making.
Integrating check-in & status updates
Build in specific time slots for regular check-in calls and status updates by teams. While you want to minimize the number of calls and meetings, especially the unnecessary ones, you still need to allow for some face time to stay on top of things.
It's also an important mechanism for ensuring that managers have the leeway to address any unexpected issues in people's professional or personal lives that are affecting their workplace performance. When working with remote teams, you might not always be readily aware of these.
Recap
Time management is an important skill in any organization and any occupation. It has multiple benefits for both employees and employers. Developing an effective time management action plan is, therefore, a prerequisite for ultimate success.
The need for result-oriented time management action plans has become even more articulated in the pandemic-affected world. An increasing number of companies are hiring people and teams to work remotely. While telecommuting has clear benefits, it does not come without challenges.
Writing an action plan in a collaborative and inclusive manner, setting goals and expectations, prioritizing, and building in realistic monitoring mechanisms are all key to overall success and high-level performance.
About the Author:
Jessica Fender is a long-time and professional writer. Currently, Jessica works as an editor at grabmyessay.com.