Why Freelancing is a Great Way to Earn Extra Income
If you're thinking about freelancing, here are some reasons why it's a great idea.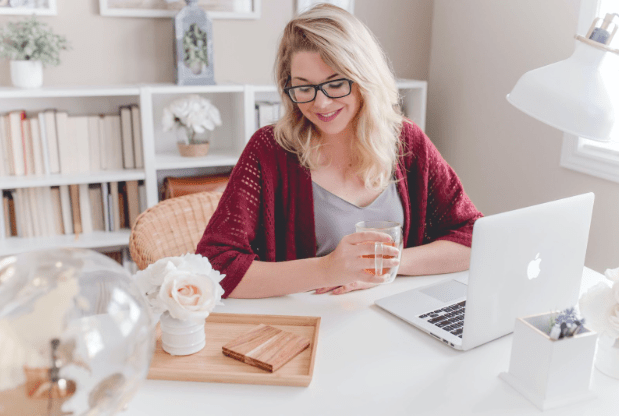 Freelancing is a great way to earn extra money on the side. It offers a lot of flexibility and freedom, which is perfect for people who want to make some extra cash without sacrificing their current job or lifestyle. There are plenty of opportunities to find freelance work, and it can be a great way to supplement your income. Plus, it's a great way to try out new career paths and explore your interests. If you're thinking about freelancing, here are some reasons why it's a great idea.
1. Freelancing is flexible.
One of the best things about freelancing is that it's a very flexible way to work. You can usually choose your own hours and work from anywhere you like. This is great if you have other commitments such as family or caring responsibilities. It also means you can take advantage of opportunities as they arise, without having to ask permission from your boss.
Of course, there can be downsides to this flexibility. It can be hard to stay motivated when you're working from home, and it's easy to get distracted by other things. You might also find it difficult to stick to a regular work schedule. But if you can manage your time well, freelancing can be a great way to work.
2. You can work from anywhere.
Another great benefit of freelancing is that you can work from anywhere in the world. All you need is a laptop and an internet connection. This is perfect for people who travel often or who want to work from home. You can work on your own schedule and take work with you wherever you go.
There are a few things to keep in mind if you want to work from anywhere as a freelancer. First, make sure you have a good internet connection. Second, find a comfortable place to work. And third, be aware of time differences if you're working with clients in different time zones.
If you're ready to take your freelancing career to the next level, consider working from anywhere in the world. It's a great way to improve your work-life balance and to see new places.
3. You can choose your projects.
Choosing the projects you want to work on is one of the best parts of freelancing. This means that you can select the clients you work with and the type of work you do.
This gives you a lot of freedom and flexibility when it comes to your career. You can pick and choose the projects that interest you the most, and that you feel you would be best suited for.
Of course, this freedom comes with a lot of responsibility. You need to be able to market yourself effectively and find the right clients who are willing to pay you what you're worth. But if you're up for the challenge, freelancing can be a great way to build a career that you love.
4. You can meet new people.
Freelancing provides you with the opportunity to meet new people from all over the world. You'll never know who you'll meet or where they're from, and that's part of the fun. You can connect with them on a professional level and learn new things about their culture and country. It's a great way to expand your network and make new friends.
There are a few things to keep in mind when meeting new people through freelancing. First, be professional and courteous. This is a business relationship, so it's important to remember that. Second, be respectful of their culture and customs. Ask questions and learn about their way of life. Finally, be patient. It may take some time to build a rapport, but it'll be worth it in the end.
5. You can make extra money.
As a freelancer, you have the opportunity to make extra money by offering your services to clients. There are many ways to find clients, including online job boards, social media, and word-of-mouth. To be successful, you'll need to market yourself well and build a strong portfolio of work. With the right approach, freelancing can be a great way to supplement your income.
When you're first starting out, it can be helpful to look for projects that are within your skill set and that don't require too much of your time. Once you've built up a reputation, you can start to take on more challenging projects. Always be sure to deliver quality work, as this is what will attract more clients.
How to find freelance work
Now that you know some of the benefits of freelancing, you might be wondering how to get started. Here are a few tips:
1. Join a freelance marketplace.
There are many online platforms that connect freelancers with clients. These include Upwork, Fiverr, and PeoplePerHour. Create a profile and start bidding on projects that interest you.
2. Find work through job boards.
There are many websites and online communities dedicated to freelancers. These can be a great place to find work, as they often have job postings from clients who are looking for specific services. Try searching for "freelance jobs" or "freelance writing jobs" to find relevant job boards.
3. Use social media.
Social media is a great way to connect with potential clients and market your services. Create profiles on platforms like LinkedIn, Twitter, and Facebook, and start networking with other professionals in your field. Be sure to post regularly and include links to your work in your profile.
As a freelancer, it's important to market yourself effectively and build a strong online presence. One great way to do this is by using video. Videos are a great way to show off your personality and give potential clients a taste of your work. You can create short video clips that showcase your skills, or even do live video interviews to answer common questions about freelancing. Whatever approach you take, make sure you're creative and have fun with it. But keep in mind to convert your videos to the right format, so your potential clients can view them.
4. Reach out to your network.
Your personal and professional networks can be a great source of potential clients. Let people know that you're available for freelance work, and be sure to showcase your skills and experience. You never know who might need your services.
Conclusion
The bottom line is that freelancing is a great way to earn extra income. It provides you with the opportunity to work on interesting projects, meet new people, and make money. If you're looking for a way to supplement your income, freelancing is definitely worth considering. Just be sure to put in the effort and market yourself well, and you'll be on your way to success.