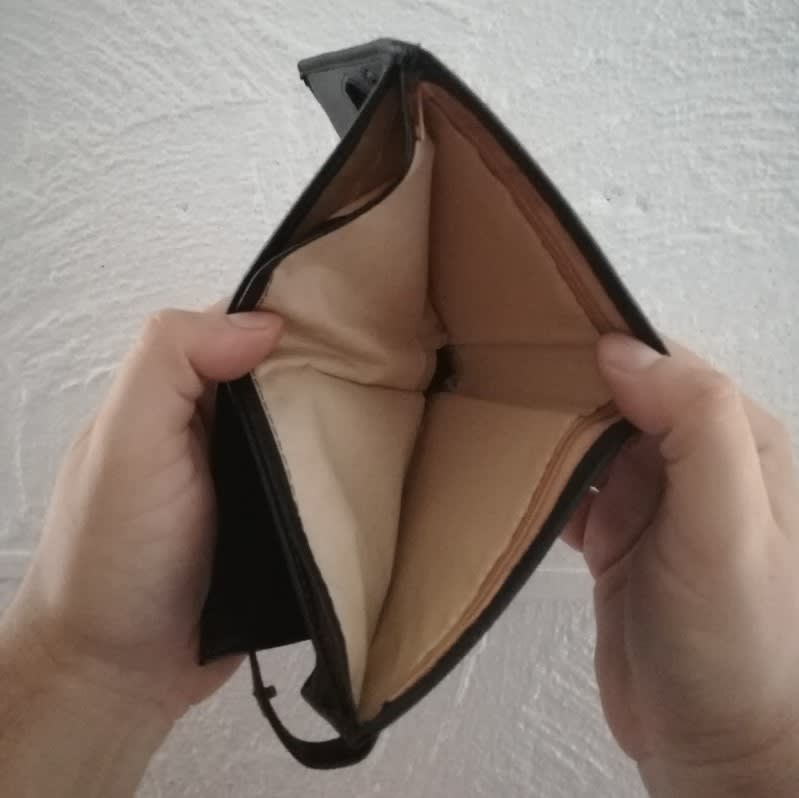 What Did You Get For This Freelance Christmas?
Have you ever wondered what are the freelance platforms doing with our money - we pay for the service fees?
Thank You For Your Service - Fees! We Just Bought A Shiny New Office!
As a freelancer, I feel like a taxpayer too. Am I the only one who feels this way?
When I pay my "taxes" (read - service fees), I expected the best freelance service my platform can (read - should) provide. Doesn't make you angry when you find out that taxpayer's money has been wasted recklessly and shamelessly?
Your boss has just arrived at the Christmas office party in a brand new Ferrari. You hear a speech that your company is doing great, but not so great for you to get your Christmas bonus. Your boss made the ultimate "sacrifice" because he needs to get to the meetings quicker in a new car. After all, it's all about the proper "representation" of your company. Right?
So, my dear fellow freelancers, I've just stumble upon an eye-catching piece of information. One of the biggest freelance platforms in the world has just opened a new office. It's like a space shuttle in there.
Everything We Do - We Do It For You! Do You Buy It Because You Are Paying For It?
This is the best and the worst time of year for freelancers. Why?
Well, it's Christmas time. Cheer up! It's also a new freelance year. Beware! Your favorite freelance platform may surprise you with a new service fee. By default, you have to pay more.
Does it really have to be this way? Do freelance service fees always go up, with no exceptions?!
To be totally honest about it, when I heard that goLance lowered its service fees, I thought that was a Christmas joke. You know, April Fool's Day in December. For the first time in my freelance life, I have actually witnessed that service fees can go down not just up.
In 2019, instead of a 10% flat fee I will be paying a new reduced 7.95% fee.
So, I quickly did my math.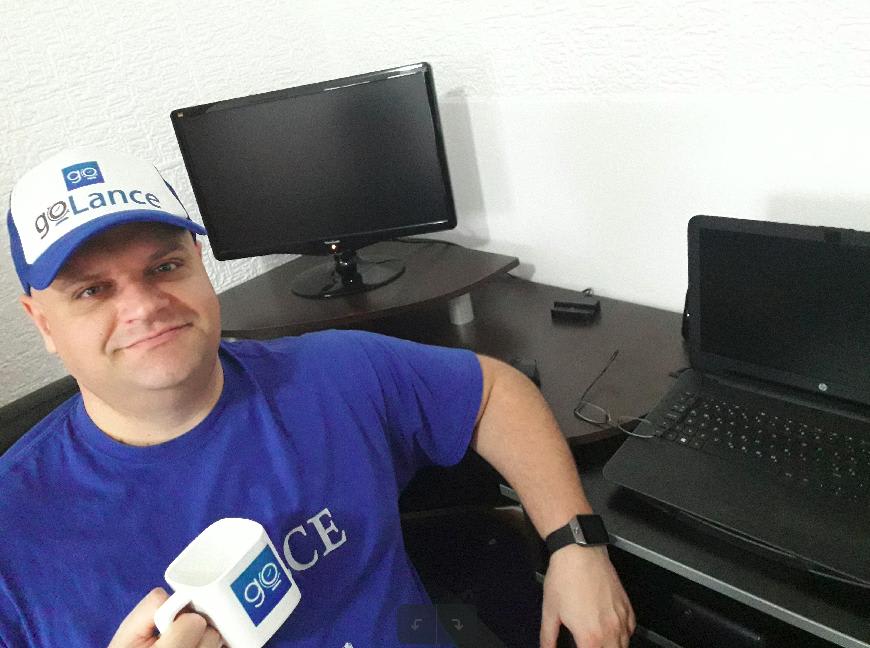 Yeah, that's me. I immediately bought myself a new laptop. And, I ain't done. I plan to buy a new computer desk and chair in 2019. I don't have to save for it. The difference between an old and a new goLance service fee will cover it. My new freelance office.
My best friend, who's working on the biggest freelance platform in the world, will have to wait a bit longer. He pays almost three times higher service fees for the same kind of freelance work.
That's me again. This is a Christmas "card" I sent to my long-term clients. I don't have to remind or convince them where to work in 2019. There are no fees for clients on goLance. No need to make painful compromises and adjustments to my hourly rate just to keep them.
We Are All In The Same Boat, But Some of Us Got The First Class Cabins - Offices
There are freelancers who work for $2 per hour and pay a 20% service fee plus transaction and conversion costs. When you send a picture of your new office, where you're supposed to work for and because of them, which they will have to work their entire lives to afford for themselves, then they don't share this enthusiasm so easily.
Feel free to Google goLance's offices. Check out their official Facebook and Twitter page. I did.
What did I see? Nothing fancy. Something you got used to seeing in small software companies where you worked before you became a full-time freelancer. Or something you have in your own home.
Their office doesn't scream, get me some new equipment asap, but they could spend some extra money, if you're asking me. Instead, they decided to lower their fees.
If that's not the sign of freelance respect, I don't know what it is.
Here's an idea. Use your favorite freelance platform's office photo as your desktop theme. Be proud! Be happy! Say to yourself, I paid for this. All those guys who're working in these shiny new offices will be eternally grateful. They will send you new photos every now and then, just to keep you posted and motivated.
Happy New Year! Happy New Offices!
I just thought of a perfectly suitable song: "Wish You Were Here." The only trouble, though, is that this band has another suitable song: "Another Brick In The (New Office) Wall."
"All in all you're just another brick in the (new office) wall..."
Think about it, the next time you decide where you're going to work and pay your service fees.
Leave A Reply