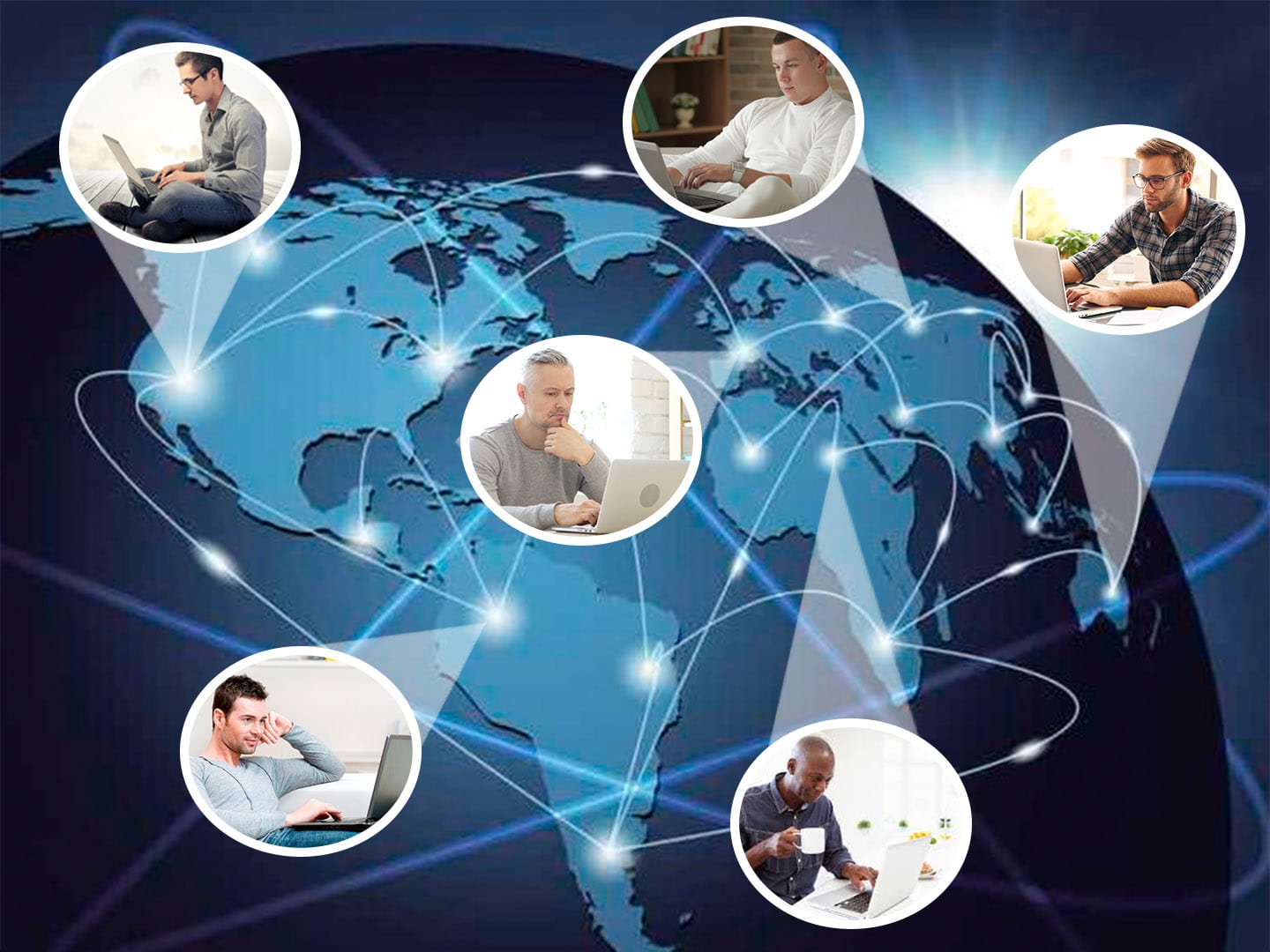 What Are The Best Hiring Methods for Remote Workforce?
Remote teams are the future of every ambitious entrepreneur and successful business. And, the future is now. That's why it is extremely important to come up with the most reliable and efficient methods for hiring the suitable remote team members.
Every client has to deal with a "hiring paradox" when looking for the new remote workforce. The fact is that there are many more potential candidates than there are open remote positions. However, we can't say the same for the qualified and suitable candidates for these positions. Without the proper strategy that is based on proven hiring methods, your search for remote workers can easily turn into a time-consuming and annoying mission impossible.
Here are some of the hiring methods that have proven themselves to be extremely efficient in recruiting the perfect remote workers:
O Remote Brother, Where Art Thou?
Your search begins with a question: Where to find remote workers? Now, the trouble is that you won't be able to find your new team members by just typing "remote worker needed." The term "remote" can mean and include a lot of things. That's why you need to narrow and specify your search as much as possible. Freelance websites are a good place to start your search. Our support team on goLance can help you save time and resources in finding the most suitable remote candidates for your business needs.
Get Ready, Set, But No Go Without the Right Mindset
You don't need remote superheroes for your business to be successful, but you would certainly appreciate workers with the right mindset. What's that supposed to mean for your remote workforce? Well, you need someone who is at least aware of what it means to work remotely. Expectations of both parties in the remote working process are very important. What's the point if you hire someone only to find out that he or she is a fabulous worker, but not when it comes to remote working environments?
What's In There For Me? Don't Forget the Perks!
Just because you are going to work remotely, it doesn't mean that you can forget about the perks. You need to motivate your remote team. It's understandable that you won't be able to offer all perks that are common for the "regular" jobs, but you can improvise. Talk to your future remote team members. What can you offer? Can you match some of their expectations and requirements? Being able to work remotely, when and where you want, is already an unparalleled perk for any client by itself. But, what more can you do or offer to your remote team members?
Use More Than One Interview Method and Tool
The easiest thing you can do is to have a quick Skype call and make up your mind about your ideal remote worker. That's not the solution. You need to make sure that you are going to make the right call. How? A video call is the first, but it shouldn't be the only interview method for you. How are you going to communicate with your remote team members? You aren't going to call them every single time something needs to get done, are you? Let one of your interview methods be a chat session. Why not? Also, ask your potential candidates to write you an email or a report. Test their writing skills, as well. Prepare them for the conference calls by inviting some of your current workers or management team to attend video calls.
Have You Ever Worked On A Remote Team Before? If So, For How Long?
These are totally legit questions to ask. There are many people who are looking for work and take remote positions for granted. They think that it is possible to quickly catch up along the way. Unless you don't want to make your first remote business steps with the newbies in this field, you should opt for the experienced remote workers. Truth to be told, almost anyone can learn how to be an effective remote worker. But, let's face it. Do you really want to turn your business into a playground where your candidates have to determine whether or not remote jobs are their thing?
Promote Your Remote Culture
In one of our previous articles, you can learn more about the importance of culture for remote teams. The culture is a glue you have to use to ensure the structure and strength of your remote business jigsaw puzzle once you find and connect all the right pieces.
goHire and goWork with the help of goLance remote workforce experts
We have hired many great remote workers who are still working with us. Our remote workforce experts can be of great help in your hiring process.
We are in the same business boat, let's GO hire and work remote!
Leave A Reply