Tired of COVID Reality? GoLance Introduces A New Better One!
How This Freelance Marketplace Went From "Killing Zombies" to Creating a Thriving Virtual Corporate Culture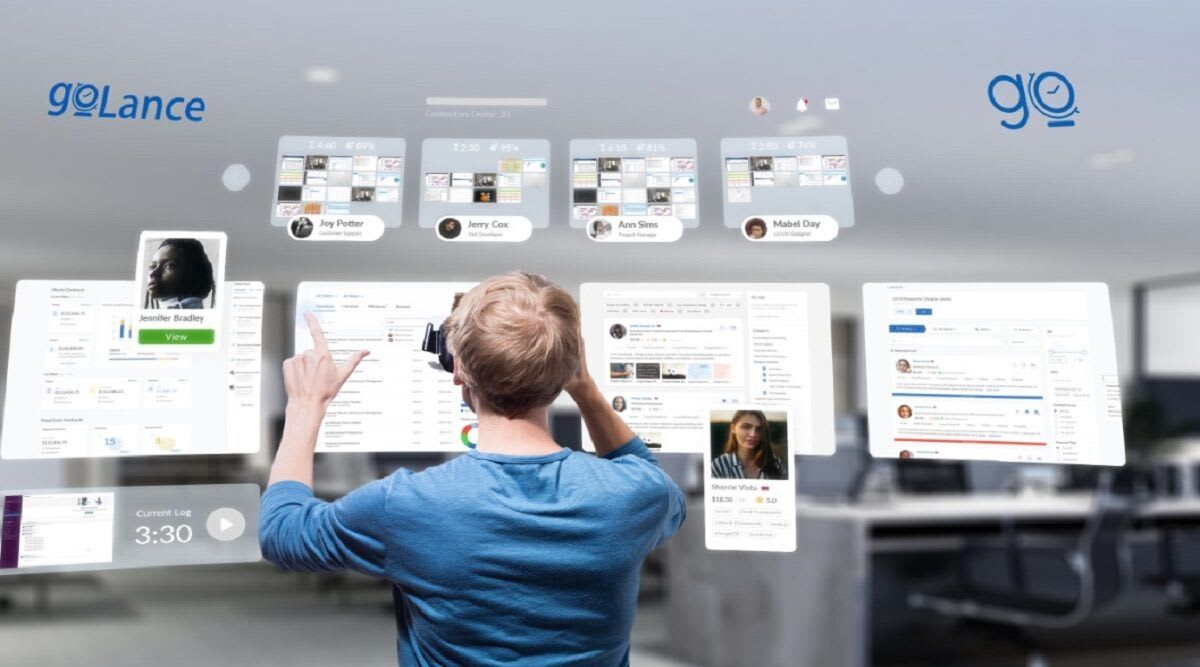 COVID-19. Zombies. Gaming. Freelancing. Business. Virtual reality. Productivity. How's it even possible for all of these things to have one in common? Well, it turns out that goLance is the gathering, or perhaps it's better to say, the intersection point.
Yahoo News and Virtual Work Blues
So, I just couldn't get enough of the story about How This Freelance Marketplace Went From "Killing Zombies" to Creating a Thriving Virtual Corporate Culture, which is featured in Yahoo News. The more times you read it, the more fascinated you become with the new ways to defy the limitations of the new, but not so brave COVID world.
Now, I'm not going to spoil the fun and surprise that are waiting for you in this story with spoilers. I'm just going to say, if you don't read it, you're going to regret it.
We Don't Need Game Changers - We Need New Games To Play To Win!
You know what? All remote work tools, such as Skype, Zoom, or Slack, are great and useful, but they have their limits. Isn't it about time to try something radically new? What do you get by combining Oculus Guest, "first all-in-one gaming system for virtual reality," and vSpatial, "virtual reality workspace?" We're talking about the very birth of the new Virtual Corporate Culture. And, goLance is ready to lead the way in showing how "to promote productivity, collaboration, teaming, and presenting."
Because of the pandemic, how many times have you said to your colleagues, business partners, and clients, I wish you were here? How many times have you felt the need to share information in a better way and achieve more? We all know the answers to these questions all too well, don't we? We just didn't have the solution to make it happen. The Virtual Corporate Culture is the key that unlocks the doors to new and exciting business opportunities.
GoLance Is The Virtual Culture Pioneer - We're Already Working With The New Gear
What started as a game and fun experiment quickly evolved into a new business model.
Brooks has met with three people simultaneously in the same virtual room and intends to increase that to eight, which includes his department heads.
I know that you can't wait to step into the virtual corporate world yourself. All you have to do is read this article first, and then team up with goLance.
Together, we will work in the virtual reality, but rest assured, the money is real.
Get ready to embrace the Virtual Corporate Culture!