Tips on How to Hold a Successful Remote Presentation
Read this article to find practical tips on how to hold a successful remote presentation.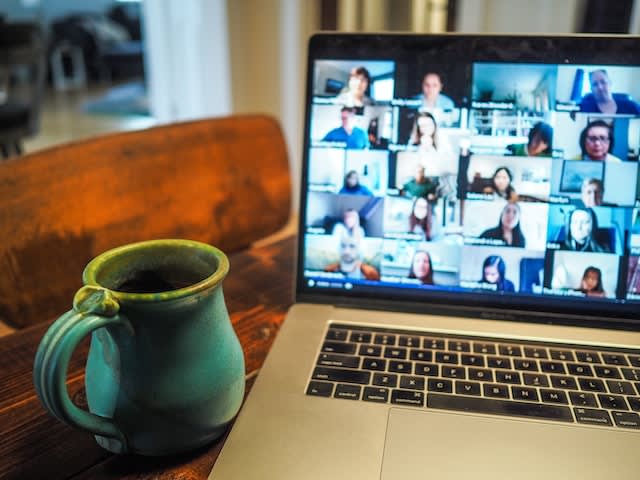 Authentic human connection is the key to a successful remote presentation, but it's quite challenging to build a real human connection in a remote setup. Covid-19 made it impossible for companies to keep working the way they used to, which is why plenty of adjustments had to be made. One of the things that employees need to adjust to in this post-pandemic world is remote presentations.
Remote presentations make it possible for people to join in on important discussions even if they cannot come to the office. They also make it easier for companies and educational institutions to deliver their message to a wide range of audiences.
Despite the charismatic persona of the speaker, slides take center stage in a remote presentation. That's why employees need to figure out how to hold remote presentations successfully.
Tips on How to Hold a Successful Remote Presentation
The idea of presenting remotely might be scary to you at first, but it will become easier for you if you keep a few tips in mind and begin your preparations in advance.
1. Practice Ahead of Time
Practicing is important for both live and remote presentations. But in live presentations, you can observe the body language and facial expressions of people and figure out whether they are listening attentively to you or not.
However, in a remote presentation, slides are shared on the whole screen, thereby keeping you from observing the body language of participants. That's why it is important that you practice ahead of time to get yourself ready for the remote setting.
You can also go for a trial run the night before the presentation. You can record the practice session and then watch it to make sure that the camera angle was right and the video is clear and focused.
Remote presentations require a whole lot of specific types of equipment and tools. If you practice ahead of time, you can learn how to make the most of online presentation tools and how to best operate your equipment.
2. Check Your Equipment and Prepare for Emergencies
How awkward would it be if your mic stopped working in the middle of a presentation? But you can't predict when a piece of equipment would break down. However, what you can do is prepare for emergencies.
Double-check your equipment on the morning of the presentation to make sure that everything is working properly. Keep a spare camera and mic nearby so if a problem occurs during the presentation, you will have an alternative available.
Backup plans can help you avoid unnecessary delays during the presentation. If a problem occurs, you can let your audience know via chat as you set up your backup equipment.
No matter how well-prepared you think you are, you can run into a hurdle in the middle of the presentation. However, if you don't let it phase you, you won't lose the attention of your audience either.
3. Make the Most of Viewing Modes
Although it is impossible to observe your audience when you are giving a presentation remotely, you can still make do with the help of different viewing modes. When you are presenting, you can change to a slide view so the information you are sharing takes the center stage.
But when you begin the Q&A session, you can change to grid view. It would allow you to make virtual eye contact with the people asking you questions. In grid view, you can also see all the attendees at the same time and observe their facial expressions to figure out if they are finding the presentation engaging or not.
Modern presentation software like Zoom allows you to change viewing modes multiple times. So, when you have to emphasize a point, you can change to speaker mode and allow attendees to look at you directly. Changing viewing modes can decrease the difference between a live and remote presentation.
4. Invest in Good Visuals
Do you want the attendees to be attentive to what you are saying or browse through the internet while you deliver your presentation? You will choose the former. However, to keep your audience interested, you will have to invest in good visuals.
In a remote presentation, when slides are shown on the screen, attendees can start using their phones if they get bored. But if your slides are designed to grab the attention of the viewers, then the attendees won't look away from the screen when you are presenting.
When creating slides, it is important to choose colors and fonts that won't drive away the audience. Nowadays, you can turn to presentation tools and make attention-grabbing slides for free.
If it is your first time creating slides for a remote presentation, you can ask a colleague for feedback. Once you are satisfied with your work, you can finalize the material for your presentation.
5. Engage Listeners
According to research most of the attendees multi-task when they are on a conference call might include eating, scrolling through social media, or shopping online. In such a situation, engagement is the most important factor that you need to pay attention to. So, how would you engage your remote team in such a situation?
In a remote setup, you can ensure better engagement by increasing visibility by using a webcam. Show your face because if you hide behind the computer, your audience will lose interest. Don't be shy and keep your webcam open throughout the presentation.
Remote presentations where the main speakers never let their attendees talk don't leave any lasting impression on the listeners. That's why it is important to let your attendees share their views during the presentation.
A few ways you can keep your listeners engaged:
Ask them if they have any questions or feedback after presenting. It is critical particularly when you are presenting a complex set of data or a new concept that you are going to introduce into your product.

Create a chat for attendees to discuss the topic of the presentation with each other.

Ask questions about the information you have presented to motivate the attendees to pay attention. It could also work as a test to see if they were listening to you or not.

Involve your audience, encourage them to actively speak, and participate throughout the presentation.

Use visuals wherever you can because people remember 80% of what they see and just 10% of what they listen to.
6. Add a CTA
Well, we all know how to add a CTA in an in-person presentation, but it's challenging to make an effective call to action in a remote setup. Adding a CTA that entices your audience to take an action in your remote presentation can work wonders. Therefore, never leave a remote presentation open-ended, but close it with a strong call to action.
Here's what you can do to entice your audience to take an action:
Add a link to resources that can provide more information on the topic of the presentation to the attendees.

Insert a link to the URL to a signup form

Add a link to download the PDF file

Give away some free resources including video series or an ebook, etc
Make sure that your call to action aligns with the goal of your presentation. As a great presenter, you can get a little creative around how you would be adding resources to present an actionable CTA.
A CTA can tell attendees what to do next after the remote presentation has ended. If you want them to participate in a survey or join a community, you can ask them to do so with a call to action. So, don't forget to think of your CTA when preparing your remote presentation.
Conclusion
Remote presentations can be quite tricky, but with a little practice, you can figure out the science behind them. Always stay focused on your audience and make an effort to create attention-grabbing slides. As long as you follow the tips mentioned above, you will be able to deliver remote presentations successfully.