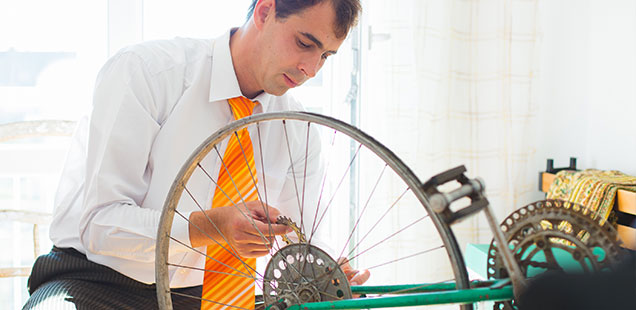 The Most Sought After Freelance Jobs
As a freelancer, you want to develop a core set of skills you can market to prospects. These skills will be what clients remember you by when new gigs arise. There's nothing wrong with knowing a little bit about everything but when it comes down to it, ask yourself what is your bread and butter? What brings in prospects and makes the sale? Those are the skills you want to define and master. Which begs the question, which freelance jobs are the most popular on the internet? Today we're going to dive into those gigs and how you can land them.
The 3 Most Sought After Freelance Jobs
1. Copywriting
Being a copywriter is like being a chameleon. You can find work doing press releases, social posts, create ads, website copy and that's just to start. Every company in the world needs a copywriter. Here's the catch, you don't have to be a whiz at copywriting. In fact, being a great copywriter doesn't mean that much today. What scares prospects away are bad copywriters.
Copywriters that do not understand about SEO or marketing strategies. These are the copywriters that the decision makers try to avoid. These are the type of copywriters you don't want to be. You want to constantly be learning and developing your skills so that when you meet a prospect you're not just a copywriter you have a dozen other skills to backup your work.
2. Website Development
This area is so huge we're not going to pin it down with one title. There will always be web development jobs. ALWAYS. These jobs are often the highest paying gigs out there. They are very competitive to get and some jobs can last six months or more.
If you're interested in getting into this arena I recommend looking into WordPress. It's a huge platform for businesses, it's free, and you can really develop your website skills there as well as define a niche for yourself. The next thing you really want to focus on is communication. This is key and what will gain you steady work. Often times, freelance web developers are unfortunately let go because communication wasn't as strong or clear as it could have been. Take the time to update you client with progress reports and clear goals. It'll go a long way.
3.  Virtual Assistant
A great way to network and break into freelancing is working as a virtual assistant. These types of gigs generally do administrative, data entry work. They're high in demand and hard to fill. You need a person who is detailed oriented, professional 24/7, and can understand a client's business in a way that allows them to convey their products and services to others.
A virtual assistant can start their morning writing emails and by the afternoon be picking up the phone making sale calls. It's a well-rounded, active job. For those who have strong people skill, this is a great area to look into. To stand out from the crowd really reach into your network and collect reviews from others that put you in the best of light. This will establish creditability which you'll need to bridge trust with clients.
Final Thoughts…
These three gigs are the ones we see often on goLance. These are the ones clients are always looking to fill. These are the gigs that have opened thousands of doors for freelancers. They are NOT the only gigs out there. They're just high in demand. If you're looking to launch your career as a freelancer or perhaps refocus on your career consider looking into these opportunities.
Leave A Reply