The Most in Demand Freelance Jobs to Pursue in 2021
Let's look at the most in-demand freelance gigs that are pursuable in 2021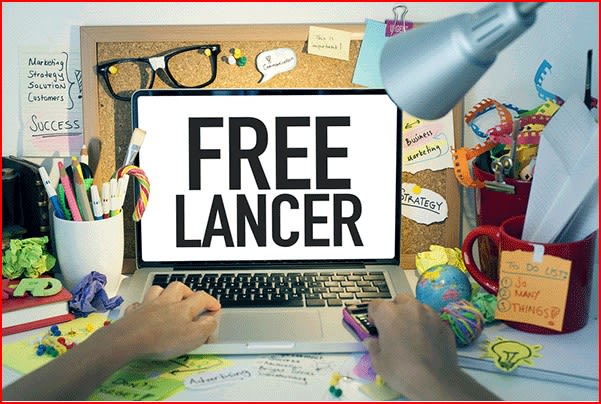 Over the last few years, the number of remote workers has risen, especially in 2020 due to coronavirus. It is one of the factors responsible for the boom in freelancers. Upwork conducted its seventh annual study based on the U.S workforce and deduced that 59 million Americans worked as freelancers in 2020, an increase of 2 million since 2019.
Another factor responsible for the growth in freelancers is the amount of flexibility freelance work provides. Freelancers are given the ability to choose their schedule that fits best and achieve a work-life balance. You have the opportunity to expand your skillset and also generate an income, which is necessary at these trying times.
Speaking from personal experience, a couple of friends and I work as freelancers to expand our portfolio and gain knowledge. It's a thrilling experience as we're in charge of the amount of work we can do and set our pace accordingly. We've also learned how to negotiate contracts with clients and discuss terms, which has elevated our sense of responsibility.
Let's look at the most in-demand freelance gigs that are pursuable in 2021.
1) Website Developers
A great number of people prefer websites rather than applications to buy or search for relevant content. Websites play an important role in creating an online presence of a brand. If that brand's website works poorly, then it may result in losing potential prospects.
To make sure that a website is accessible by any smartphone or computer device, you need to ensure whether the website is compatible with all devices. Another area of focus is its layout and navigation scheme. With a proper navigation system and a simple user interface, the visitor can find the required information easily.
Formatting and fixing a website can be done properly with the help of web developers. According to the U.S. BUREAU of Labor Statistics, the employment of web developers is expected to grow by 8% from 2019 to 2029. With the increased popularity of smartphones and e-commerce, web development has become an essential skill for the working of websites of various enterprises.
2) Accountant and Book-keeping
Due to the financial obstacles that COVID-19 brought for numerous businesses, the need for accountants has been raised. A FlexJob report on the freelance economy shows that accounting and finance is one of the high demand for freelance jobs in 2021.
Freelance jobs in accounting aren't only limited to those who are CPAs, but they're also for those individuals who are skilled in tax filing, auditing, and banking. Several large enterprises have vacancies open for remote working accountants.
Whether it's a large establishment or just a start-up, brands related to all sectors need the skills of a financial expert to handle records related to transactions and tax payments.
3) Customer Care
No human-made product or service can be perfect. Thus reports of issues are received by various companies. Whether it's shopping online or using an app, complications do appear for some customers, and they require assistance in finding the right solution. Customer service plays an important role in defining a brand's image.
One bad experience can cause a customer to switch to another business for their needs. According to a study, 95% of prospects state that customer service is integral for converting them into loyal clients. To prevent losing clients, businesses must concentrate on their customer service section.
FlexJobs reports that it has seen a hike in demand for freelance customer service jobs.
4) Content creators/writers
The demand for engaging and unique content is at an all-time high. Business owners often don't have the funds to hire in-house content creators, which is why they outsource this work. Whether they require product descriptions, eBooks, white papers, guides, blog posts, or video content – freelance content creators have it all covered.
Writers with a knack for creating original and compelling content are in high demand and can help businesses boost online visibility and traffic. From now on, there will be more content writing roles in the freelance landscape for different industries.
5) Therapists
Since it has been a difficult year for everyone because of the pandemic, the demand for therapists has increased. Therapists and counselors who specialize in mental and behavioral health are given more opportunities because of mental health strain due to covid-19.
It has been predicted that the demand for mental and behavioral health therapists will increase by 24.7% in 2021. The BetterHelp online therapy model opens doors to different contract opportunities for therapists and counselors that prefer to work by freelancing.
Therapists and counselors experienced in this particular field and aren't freelancing as a side gig can expect great opportunities in this career path.
6) SEO Professionals
Online consumers are becoming selective about the content they want to read, as businesses publish more content to attract a bigger audience. They are more interested in the type of content that is relevant as well as engaging.
Without the implementation of SEO, a brand's website ranking may be insufficient to reach the first result page of a search engine. A large number of internet users focus more on the first result page of a search engine. So, if a brand's website doesn't land on the top 10 results page of a search engine, they may lose quality leads and potential customers.
SEO experts play an important role in driving conversions to a business's website, which is why businesses have a high demand for SEO professionals who can work remotely.
Takeaway
These are the examples of the most in-demand freelance jobs that you can pursue in 2021. The rise in remote work and the sensitivity of our circumstances have fueled the new normal. The freelance job market is escalating and allowing people to ditch their nine-to-five jobs and find remote work.
If you're a seasoned freelancer or just starting, this article comprises some of the most growing industries and the freelance job listings. While it isn't a long-term plan, it can help you fight unemployment in these uncertain times.