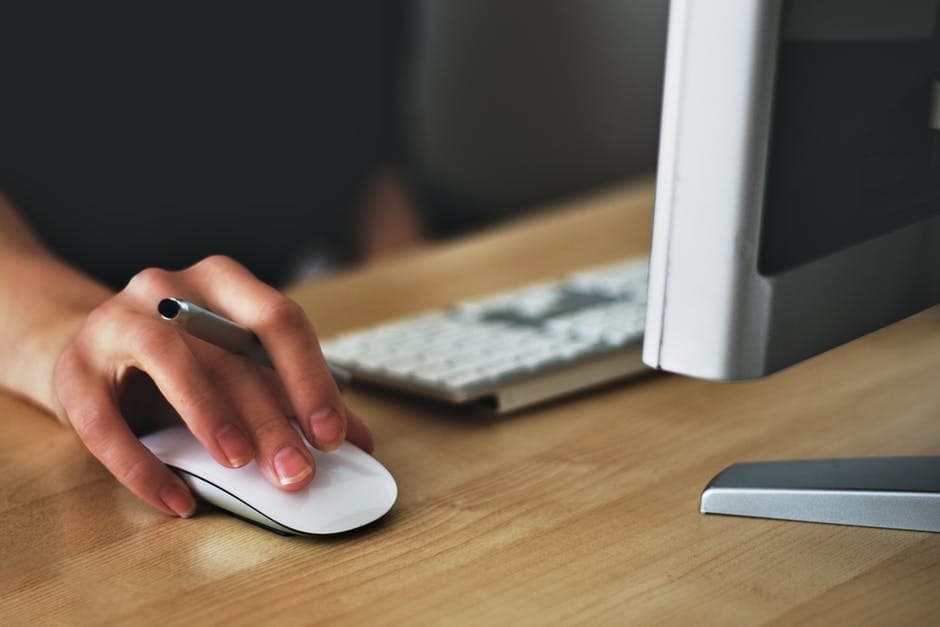 Using the Referral Program
goLance has a unique referral program that any goLancer can use. Here is a step by step guide on how to copy your link so you can share it with the world and refer people!
The Referral Link
The referral link is your unique identifier when referring people to goLance. Only use your link, or you might be giving referral credit to someone else. The referral link will bring people to the goLance sign up page and give you credit if someone signs up.
The image below displays what your referral sees when clicking the link. The unique code is outlined in the web address.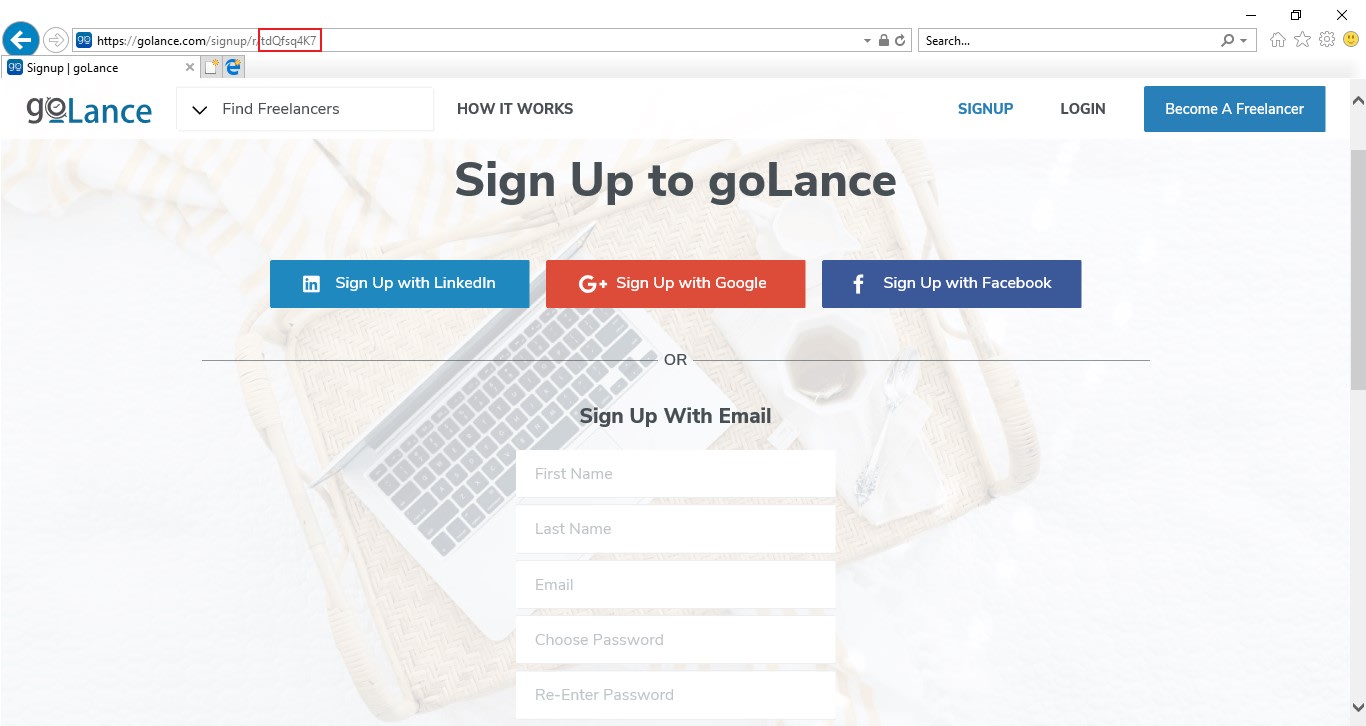 To find your referral link follow these steps.
Step 1. Log into your goLance account and click the "GOREFERRALS" tab on the top of the dashboard.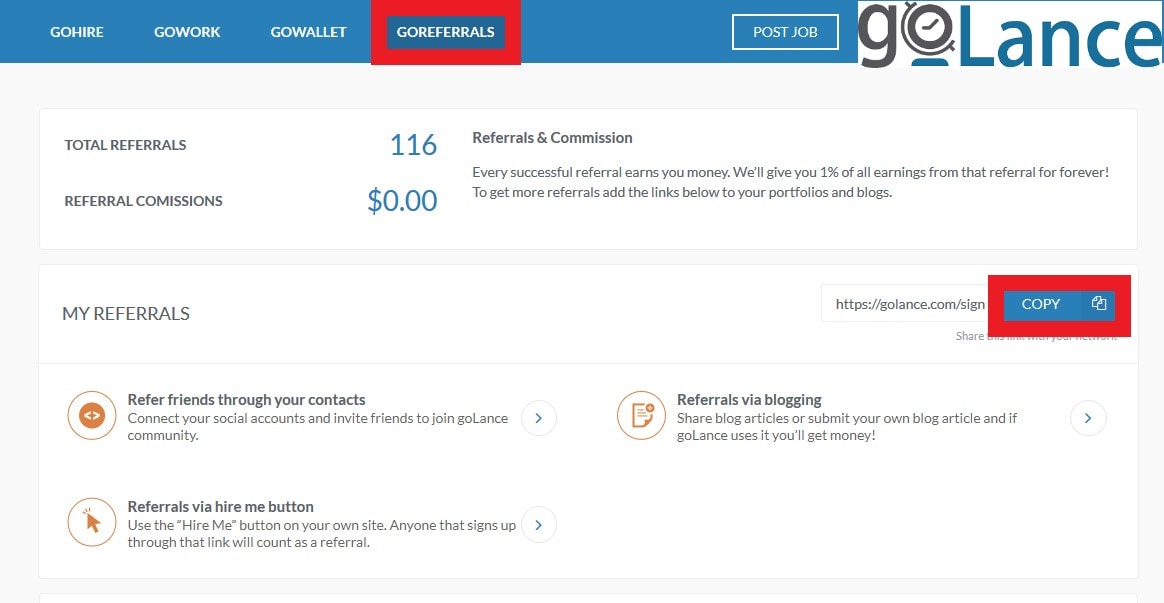 Step 2. Click the blue box that says "COPY" to copy your link for pasting.
Step 3. After clicking "COPY" the box will turn green, and you will be ready to paste your link.


Referring Somone to a Job
If you are trying to refer someone to a specific job post that they might be interested in, goLance embeds your referral link with every job post that you share.
Here are the steps to find and copy the job referral link.
Step 1. Log into goLance and click on the job you want to share. Once you open the job posting, click "SHARE"


Step 2. Once you click share, a box will open allowing you to share to social media, or to copy the link.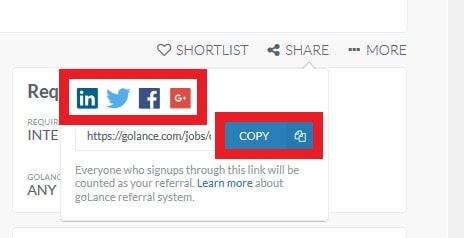 Step 3. If you click to share on social media, a new window will open in your browser, allowing you to create a post with the link. If you decide to copy the link, the blue box will once again turn green.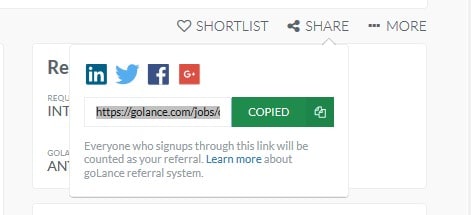 Here is what your referral sees after clicking the link. The referral code is outlined in the web address.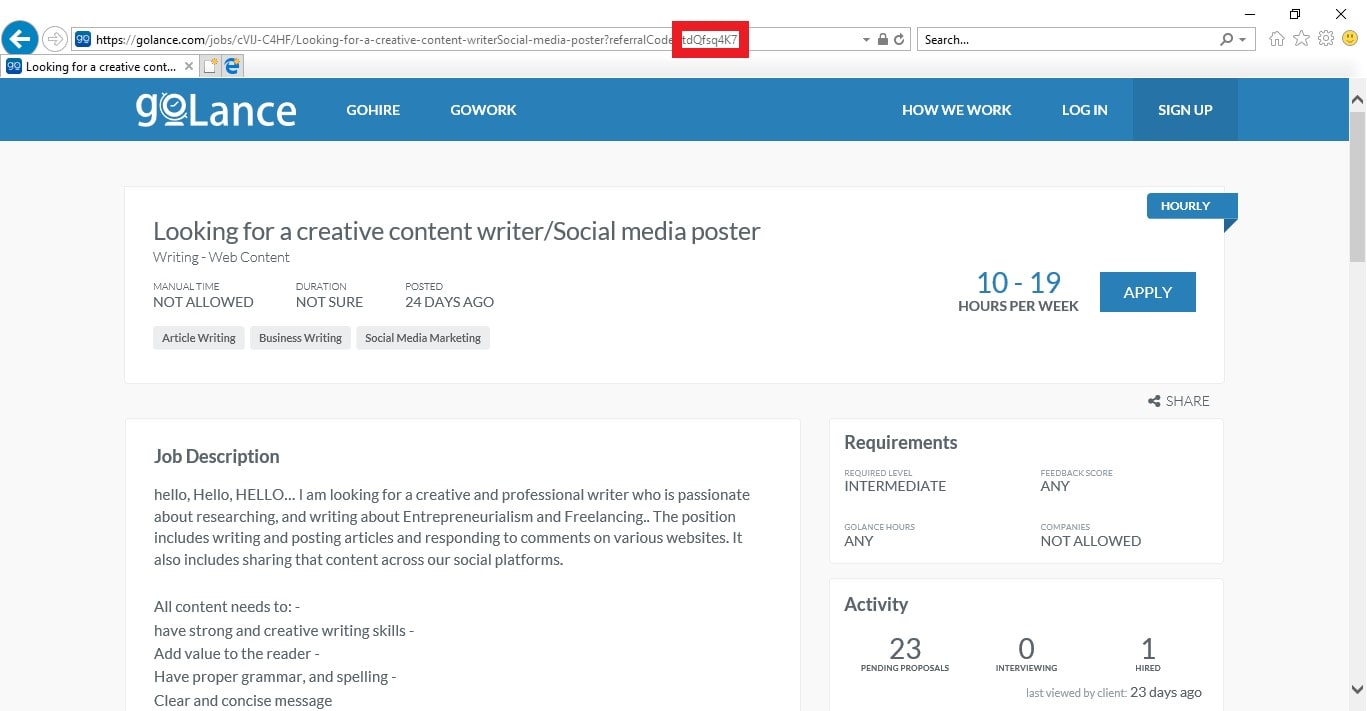 To read more about the goLance referral program, click here
Thank you for working with us!
Leave A Reply