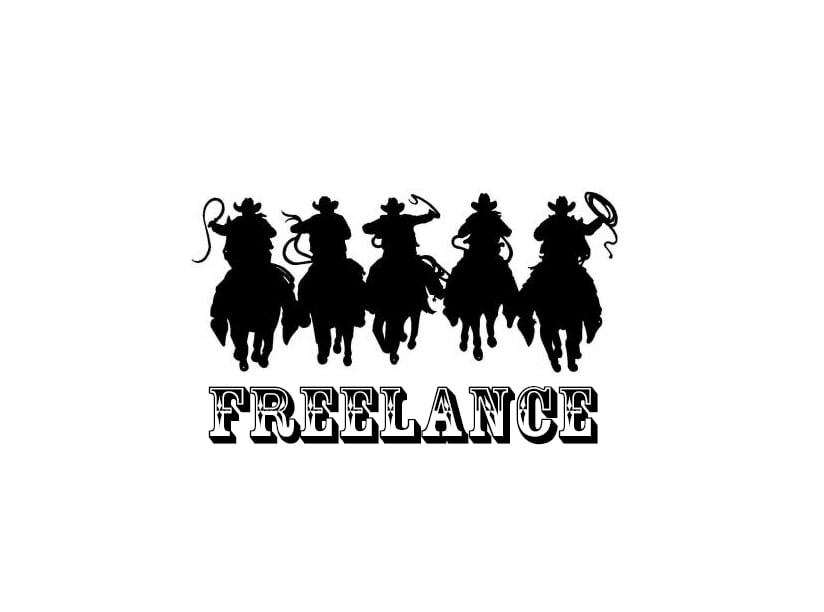 The Big Freelance Five Story
Once upon a time, there were the Big Five freelance websites: vWorker, Elance, oDesk, Freelancer, and Guru. They didn't live happily ever after. Elance and oDesk joined forces and resources to give a birth to Upwork. Freelancer acquired vWorker. Guru played its own game.
Do we really need this freelance history lesson? Knowing a thing or two about the things happened in the freelance history won't make you be a better freelancer. But, to know the past is to anticipate your freelance future the right way. What GoLance got to do with the Big Five? Well, not with all of them, but rather with one in particular.
Oh vWorker, Where Art Thou?
The things change quickly in the freelance universe. From zero to hero, and from hero back to zero are quite common scenarios. Many of the freelance features we nowadays take for granted, we actually owe to vWorker. This platform introduced time tracking, escrowing, double-blind rating, and arbitration among the first in the industry. vWorker was one of the fastest growing US private companies.
One fine day, when these guys were doing just great, Freelancer acquired vWorker. The rumor has that was a seven figures takeover deal. The biggest one in the freelance history. Now, what Go got to do with vWorker?
Where You GO, We Shall Follow!
vWorker didn't have any membership plans. It also didn't limit your bidding activities. vWorker got paid when you got paid. Its arbitration system didn't favor the clients, necessarily. Does all of these sound familiar?
Maybe that's just my imagination, personal impression, and clouded memories, but vWorker was a user rather than corporation-oriented. It was sold when it just reached the number of users and projects in millions. When you work on a "small" platform, compared with the modern-day freelance mega sites, you have this hard to describe the feeling. It feels like family. You still believe, even if it is totally wrong, that people matter more than the profit.
The Men Behind - The Challenges Ahead
The Alpha and the Omega of vWorker was its founder Ian Ippolito. At first, I was mad at him. I thought that he betrayed all "freelance ideals," whatever that was supposed to mean. Then, I decided that it was about time for me to grow up. This guy made something out of nothing. He deserved to get paid for it. I lost track of him. Maybe he is out there somewhere developing a new revolutionary business idea. Or, maybe he is reading this article while having the time of his life on his own private island.
GoLance is not the next vWorker. GO plays its own game. But, I just can't ignore so many positive elements and vibes these two sites have in common. Judging by the past, GO has a shiny future. Is it going to be for sale at one point in the future?
Based on the tons of interviews and articles, I've had the chance to read about Michael Brooks that's not very likely. He already has too many freelance cells running through his veins. He's not here for the money. He wants to prove something. GOvid vs all those freelance Goliaths out there with the unlimited resources and budgets.
You GOtta love the underdoGOs! Similis Simili Gaudet my dear GoLancers. If you missed Latin classes, then Google this one. For all you small freelancers with big hearts, who are tired of huge freelance sites, this is something worth trying, following, and working on. Let's GO!
Leave A Reply