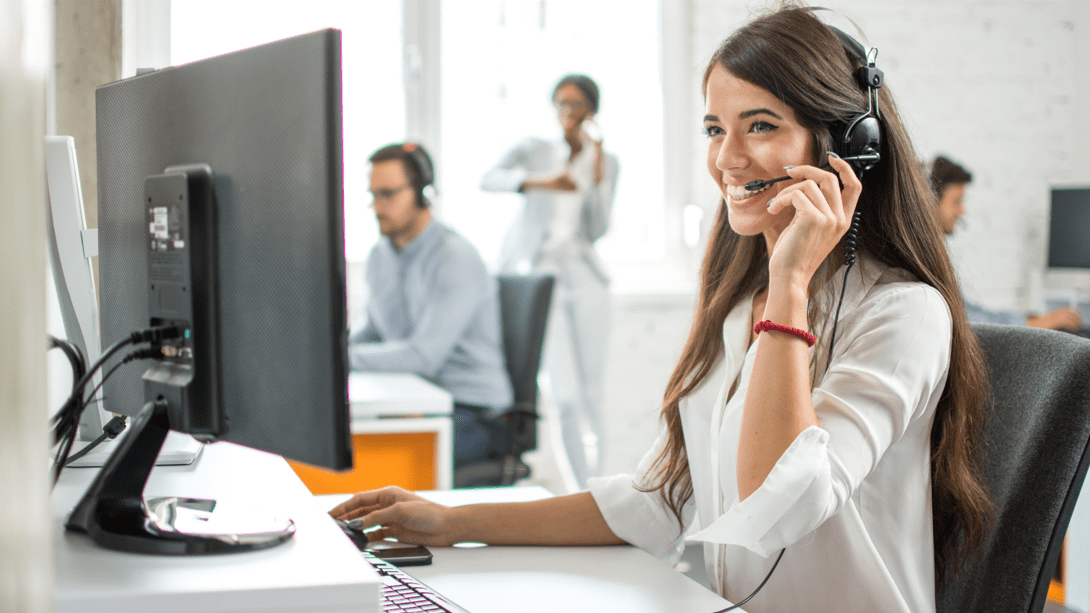 The 3 Stages of Building A Stellar Remote Customer Service Team
Chatbots and remote work aside, customer service is still about people. How do you create a great team, even through a screen?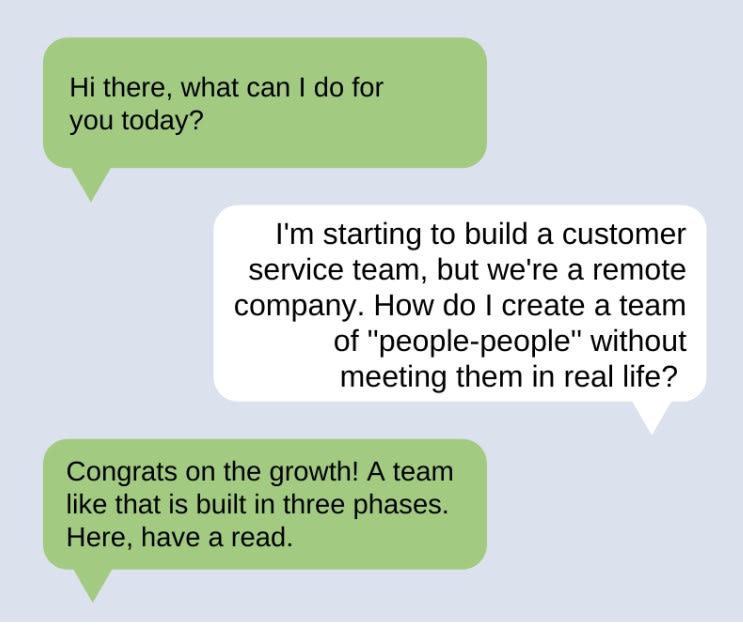 The way we interact with customer service reps can quite literally make or break our day, we all know that. Either you're repeating your last name to a computer until you give up and start rage-tweeting, or you're ending a call with a smile and say 'I hope you have a great day too, Janice!'.
As a business, your customer service team plays a crucial role in your success. Whether it's for trouble-shooting, upselling or gathering feedback: your customer service reps are indispensable.
But how do you find the right people that you trust with talking to your customers directly, especially if you're not meeting them face to face? How do you set up a strong customer service team for a fully remote company?
Nothing is impossible. In this article, we'll walk you through the three stages of building a remote customer service team that will set your business up for success. We'll give you some tips for every stage and help you ask the right questions. Let's get started!
Stage 1: The Hiring Process
Chances are customer service has been a task that's been passed around your team up until now. Depending on the question, you'd put the customer in touch with a specific expert. But the bigger you grow, the more requests come in—and your team has other priorities.
Time to level up and hire dedicated customer service reps. But customer service employees are not all one and the same. So, our first tip?
Tip 1. Decide what type of customer service rep you need
You can roughly divide them up into three categories.
Call center agents
You can classify these customer service agents as the people who can take inbound calls, and do outbound if necessary.
They are able to handle general questions and inquiries that don't take any technical information. Product questions, billing, setting up accounts—the basic things—that's what they handle. Don't forget that it might even be better to create a FAQ page if these are the types of questions you get mostly.
These agents will determine if a ticket needs to be escalated and if they should connect the customer to someone with more specific knowledge. They act fast and after they've hung up the phone or closed the chat, are able to create reports so you know what kind of requests they are handling.
These people are often the first person a customer speaks to one-on-one in your company, so it's crucial that they have the energy and attitude you are looking for—whether that's through email or on the phone.
Account managers
If it would be helpful to give every customer a dedicated agent for handling their questions, you're probably looking for account managers with a touch of customer service.
These people build stronger relationships with your customers. You are setting up a system that does not ask your customers to explain their situation over and over, which can be a considerable benefit.
These account managers don't just help with resolving issues, but are also on the lookout for upselling possibilities. After all, they know exactly how your customers are using your products.
Technical support
Are you mostly getting pretty technical questions? Do customers need help setting things up, or do they encounter bugs? Then you need a team of technical experts who can walk them through the resolution in a friendly, helpful way.
Technical support agents should know your product inside out. They can easily identify what's wrong and know what buttons to push to solve the issue.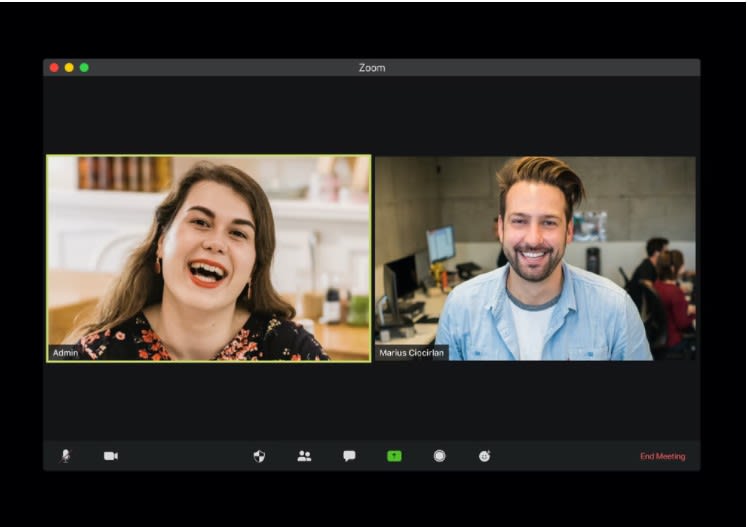 Source
Tip 2. Define clearly what qualities you are looking for
You're not just hiring a customer service rep, you're looking for someone who can do that remotely. That's an extra set of skills—and we haven't even looked at the values and qualities you're looking for based on your company culture and vision.
It's important to communicate clearly what you are looking for. For instance, every company is searching for people with ''excellent interpersonal/communication skills''. Of course. But what does that look like for you, in practice? Make sure you communicate in practical terms and better yet, give examples. That could look something like this:
''We're looking for someone who knows how to make a frustrated customer smile again by being solution-oriented, friendly and fun—in a respectful manner.'' Include an example of what you'd like a customer service rep to do, if that's fitting.
If your customer service reps will be communicating in writing a lot, focus on this in the interview process. Someone might be great over Zoom, but hit just the wrong tone in text or email.
Do the same thing for skills that are related to working remotely. What does independent work look like in your company? How often do you guys have meetings? What kind of tasks will employees get full ownership and responsibility over, without having to ask their superior?
Tip 3. Define what tools and technical skills are must-haves and nice-to-haves
At the end of the day, remote work is computer work. You'll need someone who's tech-savvy, so they themselves don't become frustrated with the tools they work with, and reflect that back onto the customer they are chatting with.
Make clear what you expect people to be able to do, and what you are willing to teach them. Of course, some training is always necessary, and you might want to build a completely fresh team. But if you are looking for some more experienced people, set those boundaries.
Tip 4. Put their skills to the test
Save yourself and your candidates some time by integrating a customer service skills test into your hiring process. In the early stages of the hiring process, this can be more helpful to cut the wheat from the grass than endless lists of questions or standard interview questions.
These customer service tests should mimic the situations your employees will find themselves in. They're as close to reality as it gets, so you can find out how your candidates would really reply and if they understand what the best action is to take.
Tip 5. Define the tasks clearly
You might simply feel the 'need' for a customer service rep in your team. You see what tasks they could pick up that would save your team a lot of time, and that need a dedicated employee.
But make sure you know exactly what you'll be expecting from your customer service reps. The best way to do this, is to do the tasks yourself first before you start listing them in the job description. What will realistically fit in their day? This will also help you determine what skills you're looking for,
Stage 2: The Onboarding
Even if you hire the best customer service rep out there, if their onboarding is below par, you won't get to see their best work in action. Here's what you should definitely not skip.
Tip 6. Set clear expectations and goals
It's not just sales agents that need goals. We all work better if we know what we're working towards. So, define some realistic yet challenging KPIs for your customer service reps. For instance, response time.
Instead of saying you want them to reply to customers fast, set clear deadlines for certain issues. Avoid language like ASAP. That looks different for everyone else, especially when working remotely.
You could also tie some fun challenges to this, especially if you gather direct feedback from customers after they interact with your team. Give out recognition for the friendliest employee of the month, or the one who solved tickets (correctly) faster than anyone else.
Tip 7. Make sure everyone gets the necessary training
Even if you're only hiring your first customer service rep, make sure they get proper training. If there are no processes and systems in place yet for what they do, make sure you have at least a basic framework ready for them that they can start filling in together with you.
Also educate them on how other processes work within your business. After all, they are the ones talking to your customers, so they need to know what's happening behind the scenes without constantly having to go there to check and ask.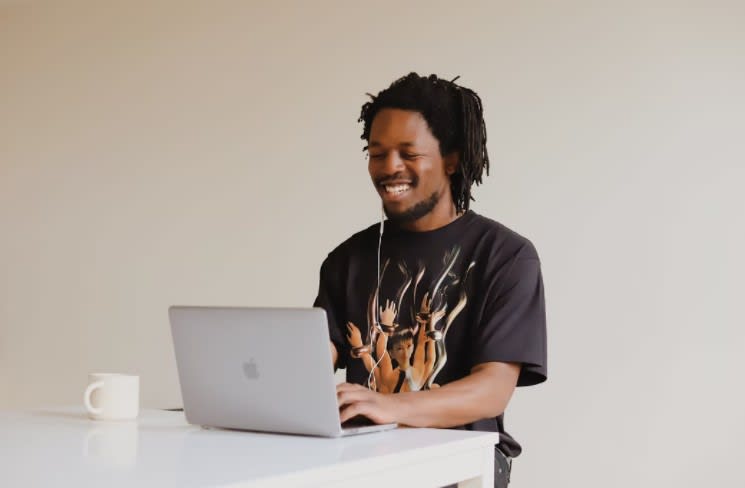 Source
Stage 3: Ongoing Support for your Customer Support Team
Customer service is a skill you can develop. Should develop, actually. Create a roadmap and communicate to your employees how you want the team to grow—in size and skills.
Here are our other tips that will help your remote customer service team become the best out there.
Tip 8. Give them resources and documents to fall back on
Nobody remembers everything they were taught during training or shadowing other employees. Create solid technical documents and FAQ pages that your employees can always consult, so they don't have to reach out to your team every time they have a relatively simple question.
Tip 9. Give credit where credit is due
Customer service agents are often overlooked when awards and recognition are being handed out. Sales are easier to reward, because you can see directly how they contribute to the growth of your business.
Make sure you don't leave your customer service agents hanging, and reward them for the values and skills that are relevant to their job. A happy customer might recommend your products to someone else, so your customer service reps certainly also contribute to your company's success.
Are you ready for managing a remote customer service team?
There are undoubtedly some challenges when building any remote team, but it also brings beautiful opportunities. For instance, you can hire people really based on their skill set, and aren't dependent on their location.
Plus, remote work can help people focus more on tasks that need to be done, instead of hours spent in an office—allowing for better work, not just more. Good luck!
Leave A Reply