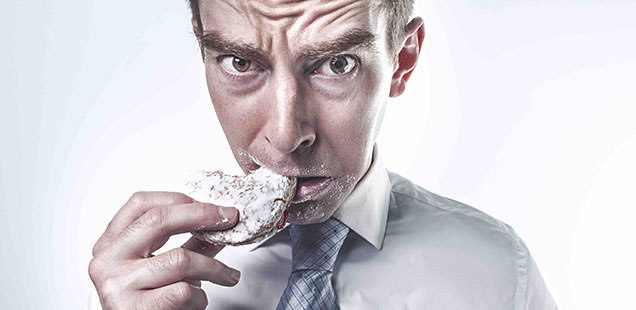 Ten Reasons Why You Need to Outsource Your Workload By Hiring Freelancers
We are not alone in believing that outsourcing is a valuable and viable way to increase time, profits and overall business success. Fraiser Cain, publisher of Universe Today and co-founder of Keyword Strategy said his only mistake was "not outsourcing soon enough" (Ranashahbaz). Tim Ferris devotes an entire chapter (Chapter 8 – Outsourcing Your Life) in his book, The Four Hour Work Week, to outsourcing and its benefits. Numerous CEOs, CFOs, and solo entrepreneurs extol the virtues of outsourcing. Still not sold? Here are the ten reasons you need to outsource your workload.
1 — You Need More Time
One of the most obvious reasons to outsource tasks is to create more time. If you find that you have too many tasks to do and not enough time to complete them all, then outsourcing can help you eliminate the more simple and mundane tasks. This will free up more time to focus on high level tasks that require your full attention or to simply have more time available for last minute crises.
2 — You  Need to Save Money
When you hire freelancers and outsource your workload, you almost always save money. You save on operating costs because you don't need to supply coffee, tea, desks, chairs, electronics (such as laptops, tablets, phones) or Internet services. You don't have to payroll taxes, employment taxes, offer health benefits or offer paid time off. You avoid headhunter fees or advertising fees meant for hiring employees. You only have to pay for your freelancer's time via an hourly rate or work via a fixed rate.
3 — You Want Top Tier Talent But Cannot Afford to Pay Much for It
When you hire internally, you usually have to hire an employee to work part-time or full-time. So what happens when you want to hire someone to work on social media, but you can't afford to hire a top tire social media manager part-time or full-time? Do you end up hiring an inexperienced person and dedicate additional resources to train the new hire? When you outsource, you do not have to make this compromise. You can hire a top tier freelancer at their much higher rate for a few hours each week. In some cases, where manpower is more important, hiring an inexperienced person might be the best choice. However, in many cases where the best talent is the best choice, hiring a top tier talent for one to ten hours per week is the better choice.
4 — You Need to Focus
A multitude of tasks can drive focus away from higher level tasks. If you have the time and the money to do all of these tasks yourself, you can. By doing so, however, your business will inevitably suffer. When you have a multitude of tasks that require your attention every day, your focus is divided. Outsourcing your workload can increase your focus by leaving you with the tasks that matter the most and can be only be done by you.
5 — You Need to Reduce Risk
When businesses start out or as they grow, risk is necessary. However, it is not necessary to take risks when it comes to employing people. Hiring freelancers is less risky for businesses because the overall operating expenses are much lower and freelancers can be hired or fired with ease. Freelancers can also be hired on a short-term basis or hired for limited tasks. This reduces risk while still enabling growth.
6 — You Need to Simplify Accounting
Accounting is often a frustrating and exhaustive endeavor for solo entrepreneurs and small businesses alike. When you hire a freelancer, you no longer have to worry about payroll taxes, employment taxes or social security taxes. Instead, you classify your freelancer as a 1099 contractor. If you use PayPal, you can even avoid the 1099 contractor form and simply list the freelancer expense as a line item on your taxes. PayPal provides 1099 forms to contractors at the end of the year if they reach $20,000 or more in a calendar year, but the IRS stipulates that the 1099 form is not needed even if a contractor falls short of the $20,000 as long as they were paid exclusively through PayPal (This is a new phenomenon but one that can make accounting even more simple).
7 — You Are a Start-Up and Cannot Handle Employee Emotions
This one sounds a little mean, but we promise it isn't. Start-up companies are new and therefore inherently run on tight budgets. This means that if clients are scarce one month, employee's hours might have to be cut. On the other hand, if clients are numerous the next, employee's hours might have to increase. Employees tend to be more emotional when it comes to these decisions. They depend on their employer for work and they want consistency. Freelancers and contractors are more understanding and tend to expect that hours will fluctuate.
As long as you specify upfront that the outsourced position is dependent upon how the business is doing, your outsourced freelancer or contractor will take contract changes in stride. This gives you the opportunity to focus more on the employees that you do have and your high level tasks instead of worrying about employee's emotions.
8 — You Want to Climb the Ranks at Work
If you work for a company and are an employee, you may benefit from outsourcing. Outsourcing is not only for people who own their own business or for large companies. Outsourcing tasks that are easy and mundane each week to a skilled but affordable freelancer in another part of the world could give you extra time at work. That extra time could be spent taking on more responsibility or brainstorming creative solutions for the company.
9 — You Want to Keep Things Simple
For a solo entrepreneur, hiring an employee can be a daunting task. There are the extra forms needed in accounting, the sole responsibility for providing employees with a living wage, the extra expenses in finding office space and equipment for new hires, and the list goes on and on. If you want to keep things simple because you work as a solo entrepreneur or are the head of a small business, hiring a freelancer and outsourcing work allows you to grow slowly and smartly.
10 — You Need More Flexibility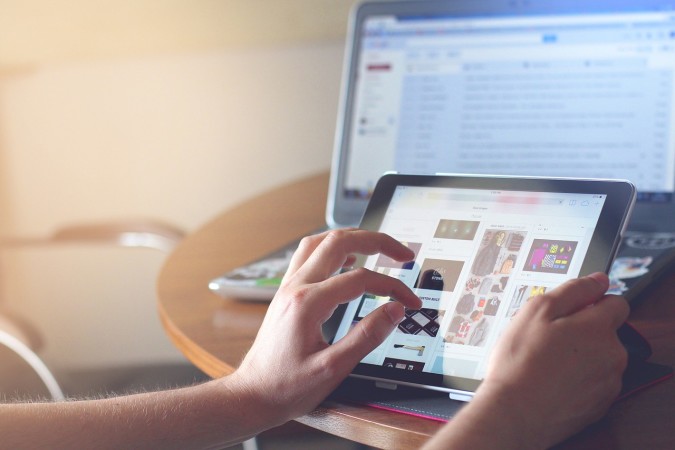 If you need more flexibility, there can only be one choice for hiring workers: outsourcing. When you outsource, you get flexible contractors who are available at different hours, for different tasks and can accept the changing nature of their role with the company. Some freelancers are more flexible than others, but generally speaking, freelancers lead flexible lifestyles and share that flexibility with their clients.
At the end of the day, whether or not you outsource, is a personal decision. You have to make the best decision for your business and for yourself. If you decide to try outsourcing or to ramp up your existing outsourcing practices, sign up with goLance and hire one of our skilled, flexible and knowledgable freelancers. If you need help finding the perfect freelancer for your team, contact us at info@golance.com for personalized assistance.
Leave A Reply