The Perfect Solution For Growing Businesses With a Remote Workforce - 'Teams For Hiring Managers'
Teams for Hiring Managers gives company owners even greater, more granular control over what each team member can do and see on goLance.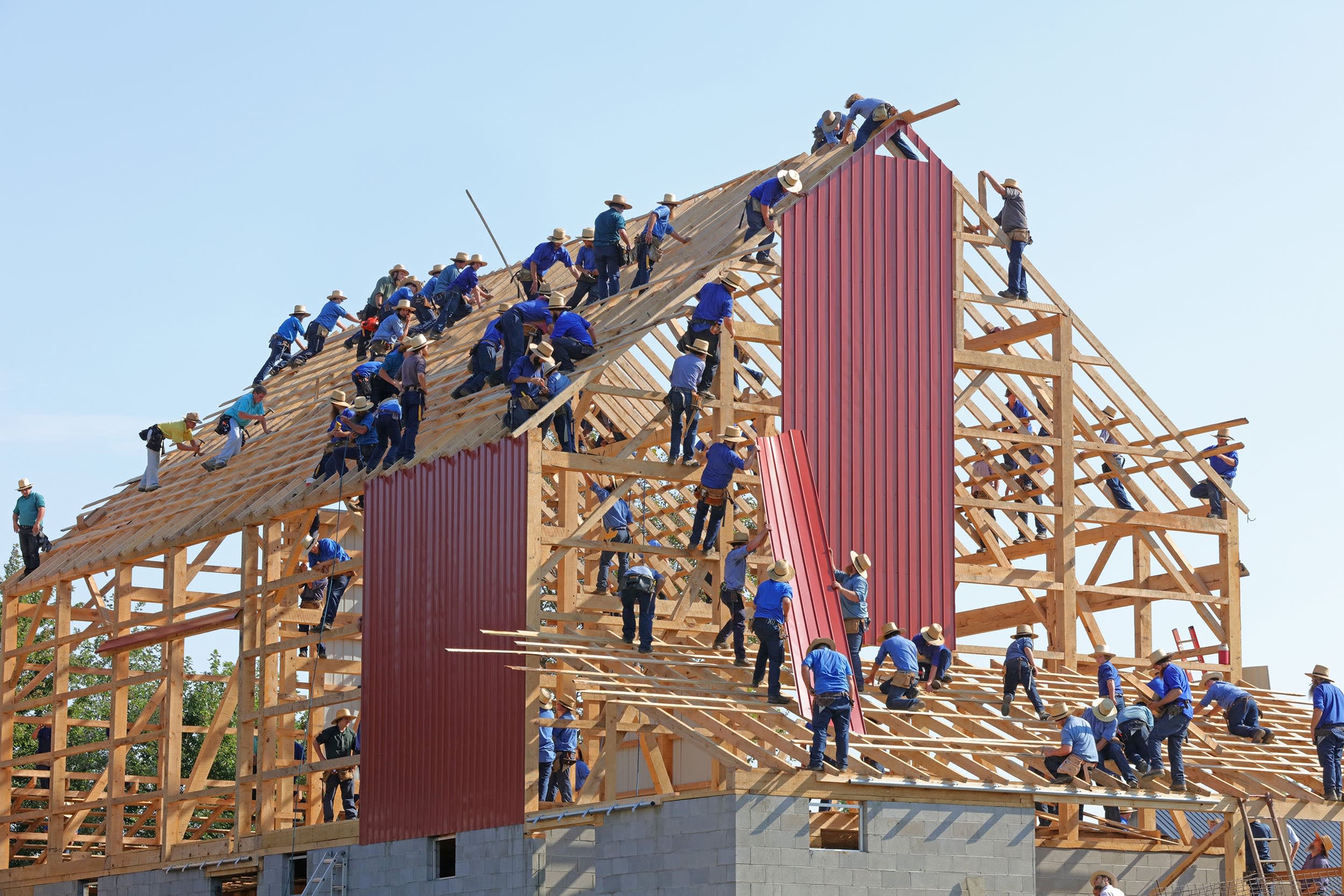 goLance, the remote work platform, recently launched support for users to manage multiple companies from a single account. Now we're enabling Teams for Hiring Managers to give company owners even greater, more granular control over what each team member can do and see on goLance.
The Challenge
Let's say that you need to assign Hiring Managers to Multiple Teams of freelancers. The number of these teams and contracts can be overwhelming. You may have a few dozen or even hundreds of contracts to manage at the same time.
Hiring Managers can take the weight off your shoulders, but not every Hiring Manager needs visibility of every contract. So, the real challenge begins when you need to limit different permissions to different Hiring Managers. You need them to manage your freelance teams, but you also want to keep them separated with the clear scope of what they can or cannot do. It would also be great if you could edit permissions, add or remove teams and Hiring Managers at any moment.
The Solution
Assigning and editing an existing or a new team to a Hiring Manager is now a simple and straightforward process on goLance: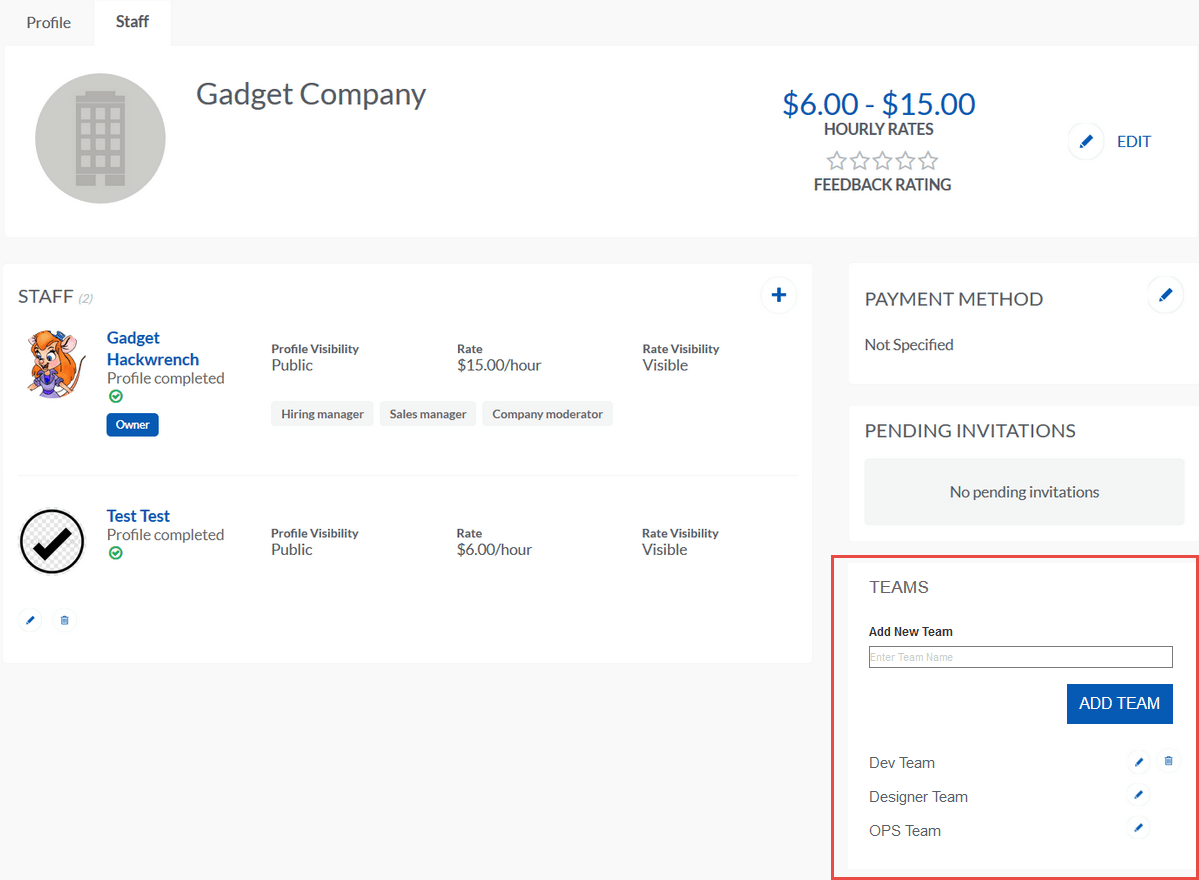 Next, determine the scope of your Hiring Manager's permissions.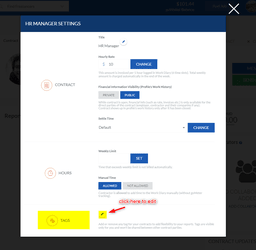 This feature shows its full potential when the time comes for your Hiring Managers to hire freelancers to do work on your company's behalf. Your Hiring Managers can hire freelancers only within the teams you allow them to manage: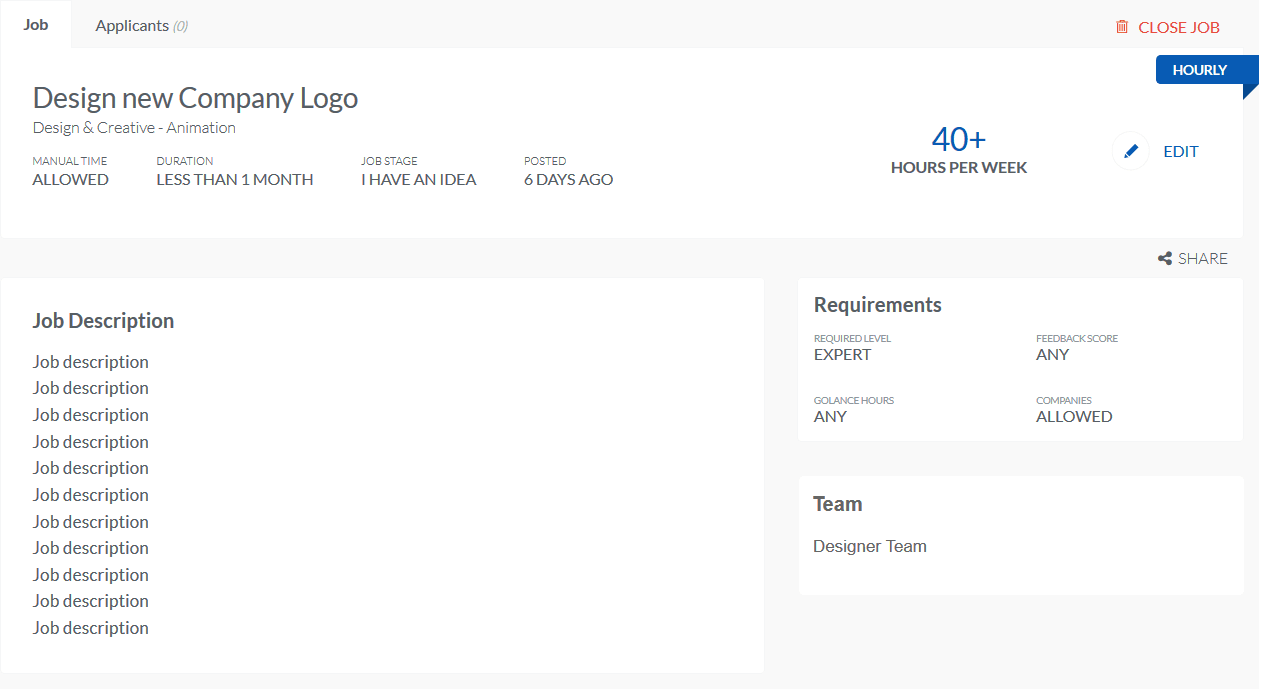 The Details That Matter
Here's a useful overview of the additional benefits this feature has to offer:
Overview Page – Only team-related working hours, milestones, bonuses, contracts, and timesheets are visible to your Hiring Managers.
Invoices – Visible only to Hiring Managers who have All-Company access.
Contracts, Posted Jobs, and Offers Page – Any search activity by your Hiring Managers will return only the results within their managed teams.
Reports - Contract tags, billable amounts, timesheets, milestones, and bonuses are also strictly team-related accessible.
Notifications and Emails – Hiring managers will be notified only about their team-related jobs, proposals, offers, invoices, and contracts.
What will happen if a Hiring Manager tries to view an entity they don't have access to? Well, they will get an error.
goLance No Cost To Clients Policy With No Exceptions
Wonder what this feature costs? goLance doesn't charge clients, regardless of the number of Hiring Managers or Freelance Teams you need. Every client has the ability to create Multiple Companies and Teams for Hiring Managers under a single account, with no fees to you.