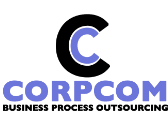 CorpComBpo Selects goLance As Its Business Process Outsourcing Provider
CorpComBpo announces that a freelance platform goLance will be its BPO (Business Process Outsourcing) provider.
Reading, The United Kingdom: October 1st, 2018 – CorpComBpo, a distinguished name in the outsourcing industry, has just announced a decision to make a freelance platform goLance a provider of its BPO services.
This decision comes as a result of the thorough research conducted by the CorpComBpo outsourcing experts about the most suitable BPO provider. The CEO of CorpComBpo Orrett Hyman explains his company's decision to further improve the competitive advantage with the help of freelancers:
"We have been long aware of all the benefits associated with the freelance work. However, our priority has always been to team up with a platform that can take care of organizational and coordination tasks of Business Process Outsourcing processes. Our specific outsourcing needs and high volume of work are too much to ask from the individual freelancers."
GoLance Founder and CEO Michael A. Brooks is also excited about this business decision and its significance for both CorpComBpo and his platform.
"GoLance has already positioned itself as a platform with the genuine features, you can't find on other freelance websites. GoLance Cash Back option has been recognized and appreciated by our clients as an unparalleled money-saving option. We feel perfectly comfortable of handling every single BPO task regardless of its complexity thanks to our impressive talent pool."
This CorpComBpo's business decision is to become effective immediately.
For more information, contact:
CorpComBpo
47 Castle Street
Reading, RG1 7SR
The United Kingdom
+448433780344
info@corpcombpo.com
www.corpcombpo.com
goLance Inc
8 The Green St, Suite 4753
Dover, DE 19901
+1 (888) 478-0358
support@golance.com
www.golance.com
About CorpComBpo
CorpComBpo has become a synonym for the different kind of outsourcing services. The operational excellence and the high focus on our client's needs helped to clearly distinguish ourselves from the competitors. We provide our outsourcing services to the global clients that require both inbound and outbound Contact Center Services, the BPO, professional, and IT services, such as web development, SEO, cloud-based solutions, and similar.
About goLance
Launched in June 2015, goLance aims to champion the skills and services of the world's brightest minds from small companies to large institutions, in order to accelerate the growth and enhance the success of online workers and businesses who hire online workers.
goMission: To make life better for all online workers with a flexible, fair, efficient, and transparent virtual workplace.
goVision: To always add value to our users through continuous innovation in the online work sector and unparalleled user support.
Leave A Reply