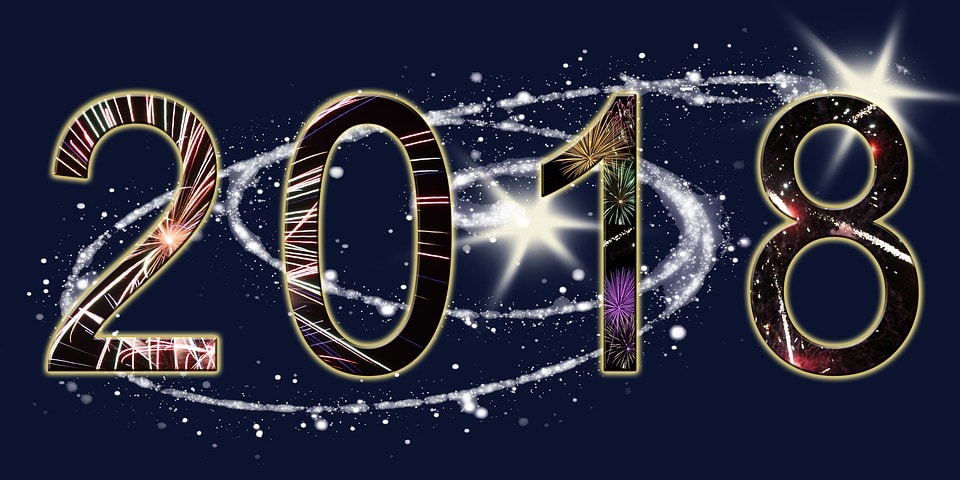 How to Set Goals for 2018
All of us at goLance would like to wish you a Happy New Year, and we hope you've had a wonderful holiday season with your family and friends.
With the dawn of the year 2018, we look back on our achievements throughout 2017. Some are amazed, others are satisfied, while others are scratching their heads. If you didn't achieve what you wanted in 2017, we're here to help you in 2018.
New Years Resolutions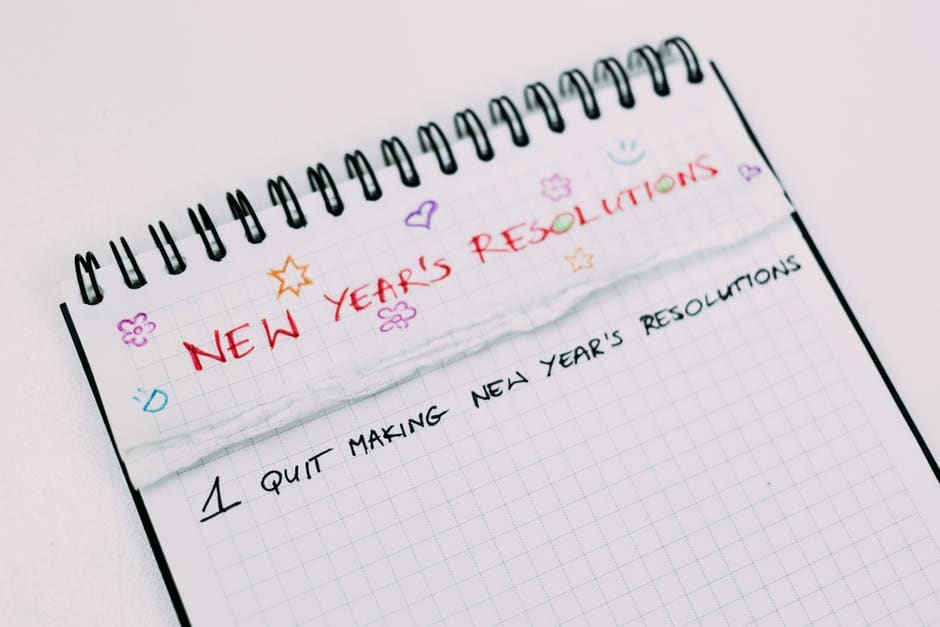 Since the times of ancient civilizations, the act of creating goals for the next year has become correlated with one another. It's no surprise that people actively chat and discuss their list of resolutions for the New Year and the excitement begins to grow rapidly.
Did you write down your New Year's Resolutions? Will you continue to write them down until you achieve them?
It is very common, even predictable, that people will quit or fail their with their resolutions. Some sources even put the rate of failure around 90%, if not higher. All of this occurs before Valentine's Day in February!
How can you set achievable resolutions this year?
Goal Setting for Success
One of the first differences seen between a resolution and goal is in the repetition. Most will only write their resolutions either the last week of December, or the first week of January. Repeatedly writing down your goals will help solidify their importance to you. If it's something worth achieving, shouldn't you spend more than 20 minutes writing them down in an entire year?
Goal setting is an art in itself, and it is extremely important that freelancers set goals and pursue them, or else the career itself might lead to failure.
Here Are 10 Ways to Set Better Goals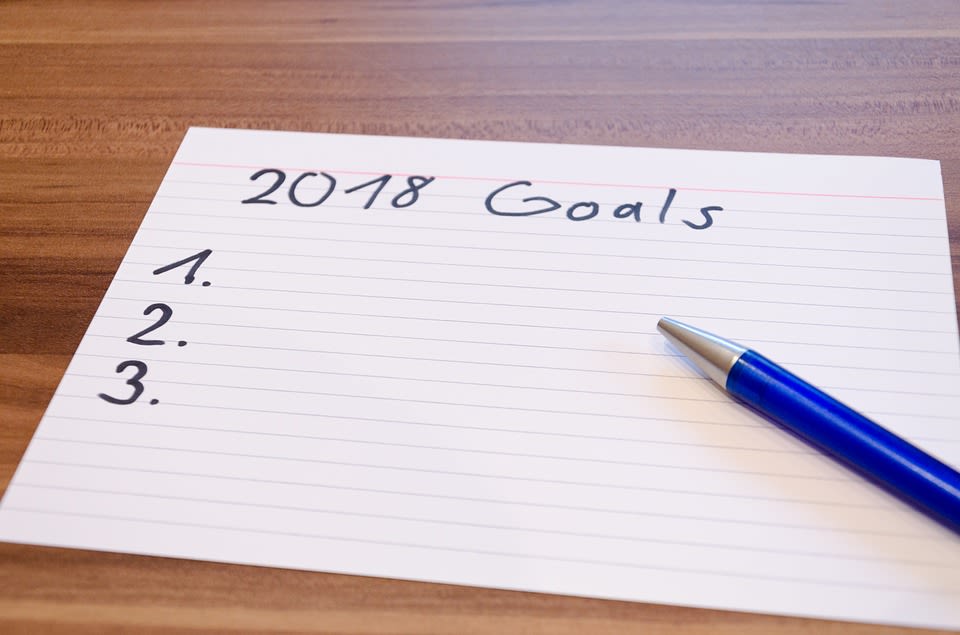 Be as specific as possible. Goals that are too broad or lack any specification will be easily be forgetten, and never be pursued. Being specific ensures that your goals are the exact target you are aiming for.

Strive for more. If you made $2,000 during an average month freelancing in 2017, aim for $4,0000 or $5,000. Aiming for $2,500, could be accounted by having additional projects in your portfolio and increased experience. Setting a goal too low, or easy will not be enough to motivate yourself.

Write them down every day, even twice a day. The importance that you place on your goals will directly relate to how many of them you complete. If you're always on time to a wedding, special occasion, or other event, you need to apply that same urgency in writing down your goals. It takes discipline, but will become habitual after only a couple weeks. Give your goals the same courtesy and respect that you give a doctor's appointment or job interview. Are you willing to do something for yourself that you are willing to do for others?

Write them in the past tense. If you keep writing "I'm going to etc. etc., then you will always be in pursuit of your goal in the future tense. If you write it as an affirmation in the past tense such as "I made $4,000 per month as a freelancer in 2018," your assertive wording will breathe life into your goals.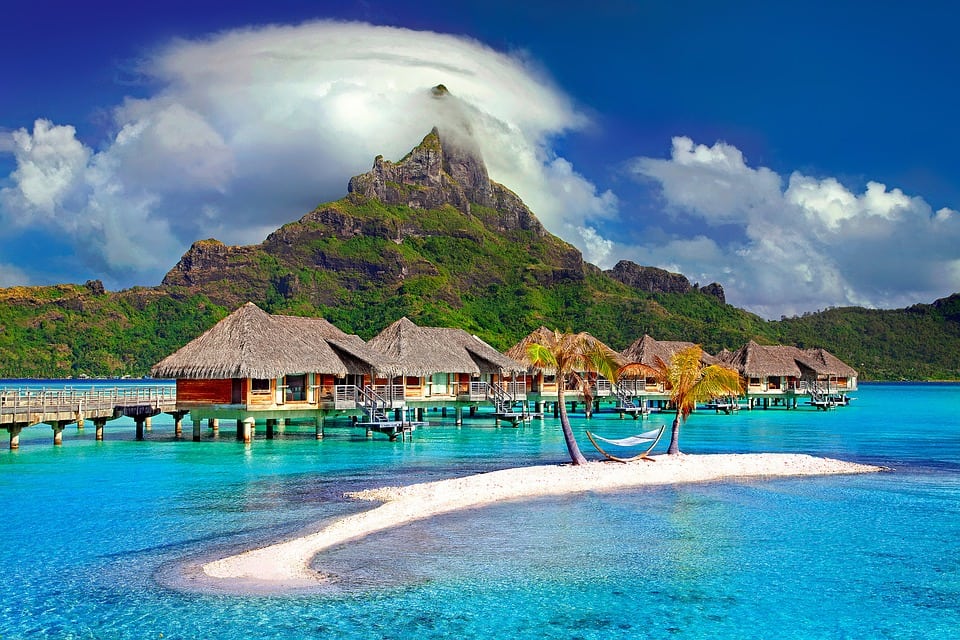 5. Use visual aids and visualize. You should reaffirm your beliefs by leaving visual aids around the house, in your car, on the background of your computer or phone, etc. Having a visual, will allow you to visualize. If you've been putting off that vacation to Bora Bora but finally want to go this year, pictures of Bora Bora need to be close to you at all times. You're a freelancer, you already have the time to go, it might just boil down to the financial aspects. Some will call these things "vision boards" and "meditation," but regardless of what is is called, you need to see exactly what you want every single day. The same goes for visualizing. Don't glimpse at a picture and say "Great! A beach!" Look at the picture, feel the breeze in your face, smell the fresh sea, enjoy the warm sun tanning your skin. If you just thought about being on a beach, you need to continually repeat this exercise until you're on the beach.
Don't become distracted. It's 2018 and the internet has about 10 times the advertisements as we had 40-50 years ago. Distractions will lead you off of your journey to your goals. Remember your goals before an impulse buy, and remind yourself to be disciplined.

Organize your goals throughout the year. Having a list of 235 goals can seem like a daunting ask. Find a better way to organize them, so you're only focused on a couple of goals per week or month. As a freelancer, you're running your own business. Think in terms of a business, and map out each quarter with the specific goals and tasks you want to work on. Breaking a large goal into small and measurable steps will make progress seem faster, and the more goal more attainable.

Don't forget yourself. When you have a family, it is very easy to forget about yourself. Putting something that you want in your list of goals does not make you greedy. Don't neglect your responsibilities, and you will be just fine.

Set goals that you think are impossible. You will naturally approach goals with an amount of effort that you feel is recommended to complete them. If you're comfortable with average goals, you will use a comfortable or average amount of effort to achieve them. If the result isn't as desirable, you might not even attempt to achieve them. With extraordinary goals, comes extraordinary approaches and effort. Setting a very high goal shouldn't discourage you, but instead encourage you to improve yourself, your way of thinking, and ultimately lead you outside of your comfort zone to achieve your goals.

Believe. This might be the most important aspect of any goal. If you cannot believe in the goal's possibility, you will not even attempt it. Have a strong belief in your goal no matter how difficult it may be. If you want to double your rate as a freelancer, believe it can happen. Do you want three contracts per week? Believe that clients will find you, or that you will find them. Your consistent belief in your goals will reaffirm their value, and in the end, you will achieve them.
Bonus. If you really have a goal in mind that you would like to achieve, mark the final date on the calendar. Using Bora Bora as an example, schedule the time off on your calendar. Work your way backwards month by month, and start making goals in regards to the amount of money you need saved for the trip, and a list of tasks to be completed. Include purchasing luggage, vacation wear, renewing your Passport etc. As you slowly start to complete your monthly milestones, you'll be convincing yourself that the goal is coming closer in reach.
Freelancing
Remember that you're a freelancer, and that you're in control of your time, income, and freedom. Businesses that do not plan for the next week, month, quarter, or year will all fail eventually. As your own boss, you need to continually set goals for yourself and reach them.
Don't ever feel limited because you're a freelancer. You have the ultimate in freedom.
Use all of the sources here on goLance for your benefit.
Do you have a goal that you want to share with us? Post it to our Facebook page. We'd love to hear from you.
We want to hear your feedback about setting goals. We intended the 10 ways to set better goals to be an early source of motivation for you in 2018. If you have any questions or comments, please leave them below.
Thank you for working with us.
Leave A Reply