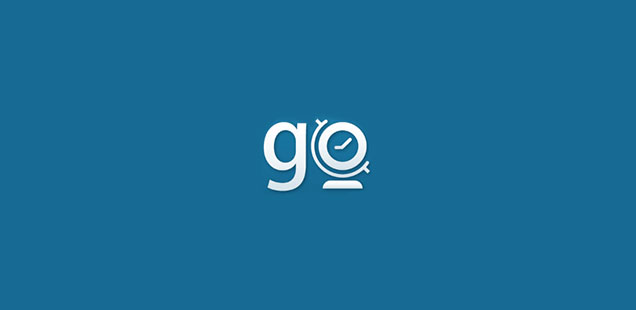 New Outsource Marketplace: goLance
Online freelancing has changed and challenged the way that freelancers earn money with more and more freelancers searching for work and finding it—online. Businesses and solo entrepreneurs look for freelancers that can add value to their company in a variety of ways online from ongoing positions to contract work and single projects. Our new outsource marketplace, goLance, capitalizes on this upward trend by bringing freelancers and clients together. goLance was created because we care about freelancers and the clients who need them (and we need them too!). Our goal? To build a community of professionals who want to hire better and work smarter.
Is Freelancing Even Important? Why Freelance or Hire Freelancers?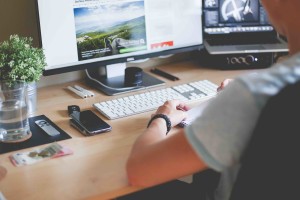 For many people, freelancing is an essential and integral part of their business. For others, freelancing is a way of life that allows them to earn an income. Freelancing is important because it connects clients and workers together in a specific and specialized way.
Freelancing is also important because of its continual growth. Freelancing used to be reserved for local tasks that were geographically specific. In 2015, the technological landscape has advanced to the point where people can easily communicate and work with one another online using tools revolving around the Internet including voice conferencing, video conferencing, file sharing, emailing, and even apps that allow for simultaneous collaboration on projects. **Freelancing has evolved as a viable solution for businesses who need specific skills from workers and as a viable income source for people who want to work independently. **Don't believe us? Look at the latest 2015 statistics on freelancing.
Latest Online Outsourcing Statistics: 2015
– There are 53 million people doing freelance work in the U.S. (Source: Freelancer's Union))
– 34% of the national U.S. workforce is made up of freelancers (Source: Freelancer's Union))
– Freelancers contribute an annual 715 million to the economy (Source: Freelancer's Union))
– Nearly 1/3 of freelancers report an increased demand for their services over last year (Source: Freelancer's Union))
– 1% of B2B marketers outsource all content creation and 43% use a combination of in-house and outsourced content creation (Top Rank Blog)
– 65% of large companies outsource content creation and 44% overall outsource B2B content creation (Top Rank Blog)
– 65% said freelancing as a career path is more respected today than it was three years ago (Source: Freelancer's Union))
How goLance Can Help Freelancers
When surveyed, 47% of freelancers said that they would want to do more work if finding freelance work was easier. In the same survey, 69% of people agreed that finding freelance work through technology made it easier to freelance. Even better? A full 25% of people found work online within 24 hours and a whopping 57% of people found work online within 72 hours (Freelancer's Union)).
The goLance platform can help freelancers because it makes it easy to find freelance work. When there are thousands upon thousands of jobs to choose from on a daily basis, all you have to do is apply. You shouldn't have to spend hours looking for work or hours applying for work. When you possess a strong skill set and an ability to learn on goLance, you can quickly browse jobs and submit proposals instantly for new work.
At goLance, we understand the desire to work online for freelancing professionals so we do everything that we can to make that a reality for our users. We do this through our free membership, access to millions of new projects and freelancing long-term positions, lucrative referral program, and unparalleled support whenever you need it. If you are a freelancer and you want to work online, you need goLance.
When Clients Use Outsource Platforms to Find Talent, They Win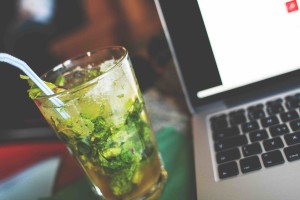 Clients from Fortune 500 companies, small businesses and even solo entrepreneurs need to outsource parts of their business on a routine basis. Outsource platforms make it easier for a client to not only locate freelancers but to locate specific freelancers with top tier skill sets.
Think about it. A CEO of a small start-up wants to run a marketing campaign to introduce his product, but he doesn't know how to approach the campaign on his own. He has a small budget so he doesn't want to hire someone at his start-up to fill the role indefinitely. Where does he turn? Will he have to develop his own campaign based around his limited knowledge of marketing? **No, he won't. He can turn to freelancers. **If this CEO hires a marketing campaign manager for short-term single month contract, he can get the marketing campaign that he needs using top tier talent. He gets access to the freelance marketing campaign manager's skill set. He would **never have been able to access this level of skill **without freelancing. When clients use outsource platforms to find talent, they win because they gain access to a variety of specific expertise that can be purchased in increments over time.
At goLance, we understand the power of freelancing for clients so we make it easy for you to hire our freelancers. We do this through our 5% cash back program on fees, our free membership, access to millions of freelancers, lucrative referral program, and unparalleled support whenever you need it. If you are a client and you want to hire a freelancer, you need goLance.
Join goLance today to discover the world of freelancing through the platform that puts users first. Or expand your existing reach with access to new jobs, new freelancers and new clients.
Leave A Reply