Manhattan Book Review Gives REMOTE iT! by Industry Expert Michael Brooks Five Stars
REMOTE iT! by Industry Expert Michael Brooks scored the top rating – 5 out of 5 – by Manhattan Book Review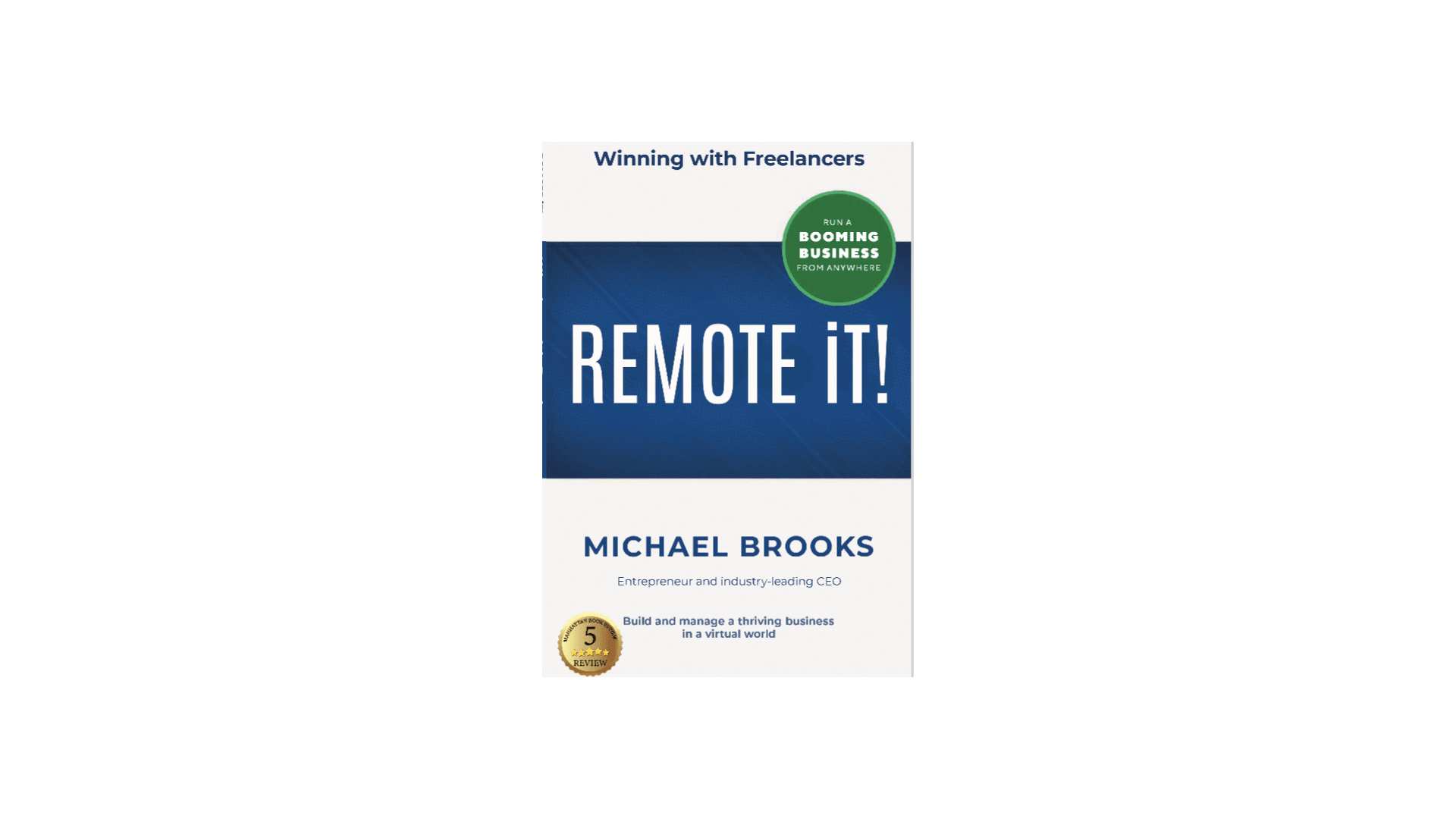 "Michael Brooks' Remote iT!: Winning with Freelancers is a forward-thinking survey of the infinite options that can unfold when working with independent contractors. Readers will find the discussed themes and additional resources invaluable in expanding and sustaining their business in an ever-growing remote world."
–Manhattan Book Review
The remote business model is becoming the norm for many companies worldwide. This approach offers entrepreneurs and other business leaders and the teams that support them unprecedented flexibility and opportunities. In this book, Michael Brooks, CEO and founder of golance, an award-winning online marketplace for recruiting, screening, hiring, managing, and paying global talent, offers guidance on how to lead, scale, and succeed with freelance talent in a virtual world. goLance has more than 560,000 users and $83 million in payouts (and growing).
Highlights from the Manhattan Book Review
REMOTE iT! scored the top rating – 5 out of 5 – for a variety of reasons, which are described in this review:
"Remote iT!: Winning with Freelancers by Michael Brooks is a survey for business-owners looking to secure and retain the burgeoning market of independent contractors. A number of industries are tapping into the exceptional array of workers operating on their own time and terms remotely. The author highlights a number of benefits to hiring freelancers, including "that they are essentially self-employed and running their own businesses… they have a level of enthusiasm and drive often unmatched in the traditional workforce" and in many ways they can assist business-owners to propel "products to market earlier and increase your company's profitability in many ways."
The review also describes some of key topics that make this book even more valuable at a time when Zoom is a household world and people are becoming increasingly acclimated to working remotely:
"Particularly interesting are the insights Brooks offers on remote corporate retreats, 3D virtual meetings, and global currency challenges. The author wraps up his synopsis with relevant, informative case studies, an applicable checklist for new business-owners engaging this structure, and resources to expand on the discussed topics."
While REMOTE iT! focuses on how using freelancers can help businesses grow, it also provides guidance for anyone who manages remote workers, whether these workers are freelancers or employees. The book describes in detail how businesses can reduce costs, create an exceptional remote culture, improve productivity and build a loyal workforce. Read the full review here.
The Kindle and paperback versions of REMOTE iT! are available on Amazon.com. The book has been an Amazon Best Seller in Outsourcing.