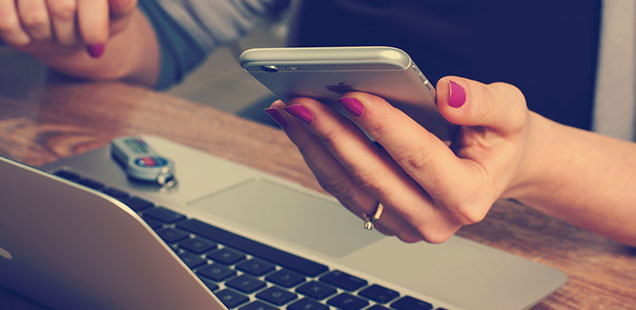 How To Use goMeter On goLance
After you create a profile on goLance the next step Freelancers must take on is downloading the goMeter. Each gig you land will be tracked through the goMeter. What the goMeter does is keep track of the time you spend working on projects. Every ten minutes it takes a screenshot of your screen and places this in your work diary. This lets your clients check in on the work and provides freelancers a way to clearly communicate the task they are tackling. Today we're going to dive into how to use the goMeter on goLance.
How To Use goMeter On goLance
STEP 1:
If you haven't done so already you need to download the goMeter. There are two locations to do this:
A. The footer section of goLance has a link where you can walk through the process of downloading. Click here to access that page.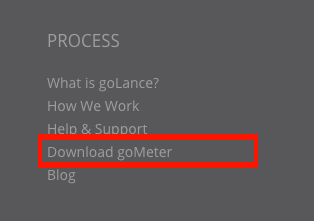 B. In your goLance dashboard, you will find a link to download the goMeter. Click on your profile image to see the "Download goMeter" link.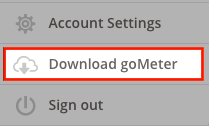 STEP 2:
After you install the goMeter you will select the job you are working on.
Remember to start the job you will need to select the "Play" button. In the image below the play button would be exactly where the "Stop" button is.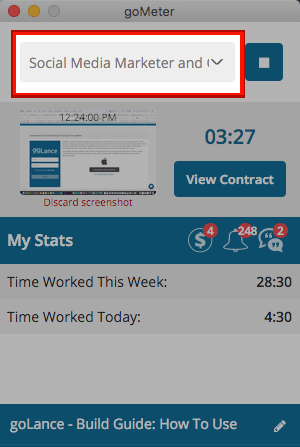 STEP 3:
Select or write the task you are working on in the description. We recommend writing clear notes about what you are working on. This helps you stay organize on the tasks you're tackling.
Past tasks will be saved and can be found in the image below marketed 1.
New tasks can be written out and found in the image below marketed 2.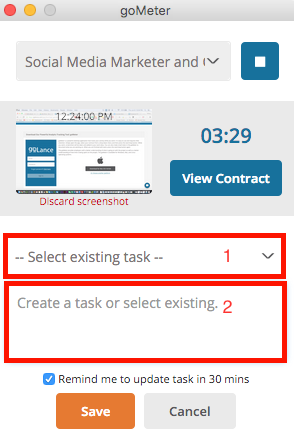 STEP 4:
Every thirty minutes the goMeter will ask you what task you are working on. Make sure to update it as you continue to advance in your project(s).
STEP 5:
Make sure to stop the goMeter when you are not working on a project.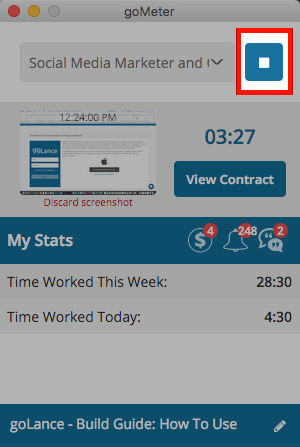 GOMETER FEATURES:
It's worth noting you can view the contract you are working on by selecting "View Contract."
You can also see how many hours you've worked this week and how many hours you worked today under your Stats.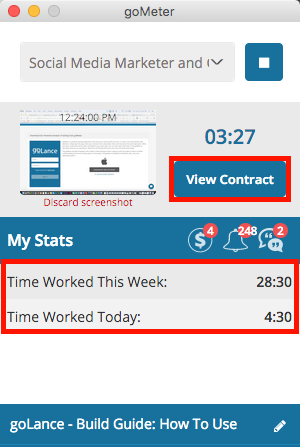 FAQ:
A.  Where can I download goMeter?
B.  Where do I review my work diary?
Login into your goLance account. Select, "My goLance" then find the contract you are working on. You will see a button labeled, "Work Diary."
To learn how to use the work diary please visit this guide.
C.  After I pick my contract I noticed my goMeter hasn't started, what do I do?
Remember to push the play button after you select your contract. The goMeter will not start until you push play.
D.  Can I work on goLance without downloading goMeter?
Unless a client pays you in full at the start of a contract you will need to download the goMeter to track your hours and work.
Leave A Reply