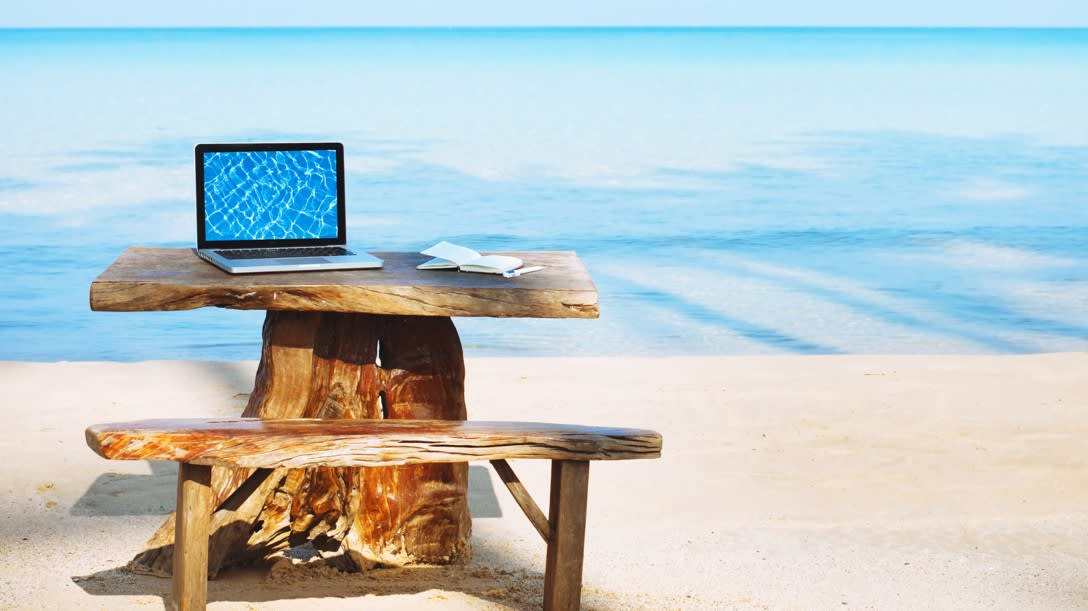 How to Manage Retail Business Remotely in 2021
By default, retail business management occurs through managing store teams in person. Today, going remote is the new way to manage a retail business. With global remote operations taking over, it is a good scope for retailers to thrive under challenging conditions.
Working remotely holds several merits – no commute, high flexibility, stress—free to name a few. Almost 90% of the employees state flexible working arrangements to contribute to team morale positively—Master the fundamental ways of successfully managing a retail business.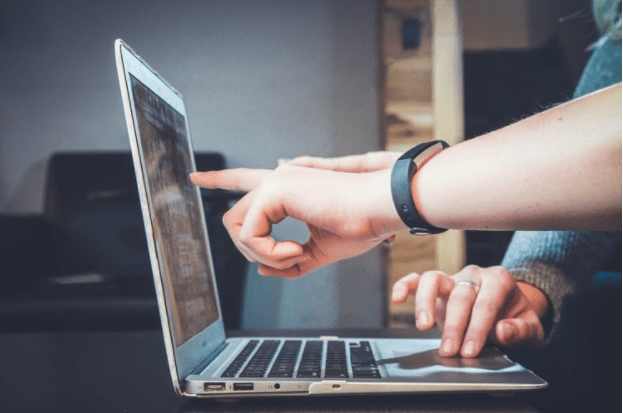 1. Figuring consistency in communication
A team coordinated to work remotely requires consistent communication. It is easy to show up at someone's workplace, asking for a project update. This is, however, not possible in the absence of a potential workplace. Differences in working hours, external demands, and competing priorities make remote communication difficult.
Effective ways to increase communication—
Retail business owners must keep accessible communication channels open at all times. It not only sets standards of availability but fosters trust, confidence, and support among team members.

Avoid being absent from the business. Reach out to the team in time, and they would do the same in return.

Create synchronous team communication through Skype calls, Google Hangouts, or Google Meet. It helps to regulate routine communication among team members.

Setting up small meetings in the owner's absence keeps the team's productivity in check at all times.

A unanimous decision must be made, keeping the whole team on the same page.
2. Streamlining and optimizing business management
Similar to communication, managing project production and to manage a retail business is easier in regular workplace settings.
Have a clearly defined system to streamline operations like ordering, listing, scheduling, and promoting services. It means that after a task assignment, the team will complete it efficiently with little or no more miscommunication or errors.

Compared to traditional office work, remote working is not suitable for seamless project management. To maintain the natural workflow, digital tools keep team members oriented and offer easy communication among them.

Digitizing project and task management allows team members to know where they stand in a project and their tasks at hand. Likewise, it will enable the HQ to get better coverage and take appropriate measures for improving work performance across the store network.

Choose user-friendly applications like Trello or Asana. Give access to team members to get acquainted with the application. Use digital Kanban boards, lists, and tables to check project progress and updates. Create project board formatting guidelines for easy sharing and intuitive access to information.
3. Manage retail business using Cloud-based POS technology
The management of daily operations in a retail business requires a cloud-based POS system. One can get the best reviews of a point of sale (POS) systems on toppossystem.
A POS serves as the center of all business operations. It processes business sales, manages inventory, schedules promotions, creates employee reports, and produces sales analyses and reports.
Being a cloud-based system, the team may access and manage it remotely. To access the back-end, a proper internet connection and login credentials are necessary.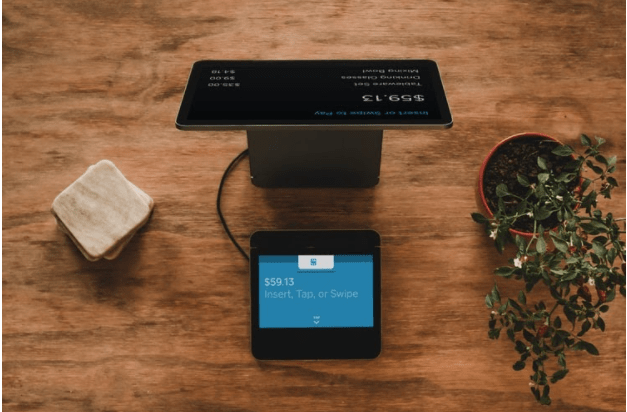 Benefits of using POS system—
Some of the significant benefits of managing a retail business with a POS are mentioned below
Easy sales are tracking on the go
Transactions may take place in the absence during operating hours. Understanding the sales in real-time is crucial for making necessary decisions.
The POS system uploads information to secure internet storage that is easily accessible. It keeps track of potential customers in the store and sales taking place in real-time.

Employee permission management
The employee/s may require temporary access to the business in the retailer's absence on-site. The retailer has to change an employee's access to the POS+ system outside the store at such times.
At other times, the team members usually have access to fewer features for business management. The POS system allows retailers to give or remove access as and when needed.

Maintain sustainable relationships with vendors
Retailers may be using a POS + system for managing payments and shipments of vendors. The information may thus be needed on the go. It is all about a better vendor management system. Using the POS system helps retailers take control over the vendor's contact information and track payments from their devices.
Besides, a retailer is allowed to view or make relevant changes in records when meeting the vendors. This will keep the information updated in real-time.

Making changes in the price book and inventory
Retailers usually require the latest and updated information on inventories and prices when carrying out re-supply trips. The POS system keeps track of the inventory numbers of products chosen.
It also includes the price of each product in the store. For making changes in the off-site prices, edit the price book from anywhere with just a simple internet connection.

Carry out business anywhere with a POS system
With just a few taps on the POS + system, the retailer can manage sales records, employees, inventories, and much more. Access its powerful features from any device, Android or iOS, at any time.

Easy usability
It is a modern software system residing in Cloud, with simple plug-in hardware. Apart from the ease in setup, the intuitive and touchscreen interfaces allow team members to learn the system mechanism quickly.

Faster checkouts
Having a fast checkout is essential, whether it's an online or offline sale. Inconvenient and tedious online checkouts may cause cart abandonment. At the same time, long lines end up making customers more frustrated.
To avoid such scenarios, a POS terminal does a better job than cash registers. It may process and access several methods of payments.
If the business uses a mobile POS system, the employees may ring up the customers on the spot. Sales clerks may also check the stocks and place customer orders within seconds.
Enhances data security
Retailers must protect customer payment data, violation of which may lead to business demise. Having the cloud-based POS system secures the payment gateways and servers. Make use of two-factor authentication and set stronger passwords for better security.
4. Digitizing the workspace
Today, most retail business management uses a digital solution for documenting and sharing information. Appropriate document storage and sharing have become more critical with the team transitioning from a traditional to a remote environment.
Retailers may try making an information repository that offers a collaborative environment for the remote team. A user-friendly cloud storage system allows easy working and sharing information with team members.
5. Convert to visiting stores remotely
Under normal circumstances, store visits are a crucial part of a successful retail business. Considering the Covid situation, staff need field team support to guide them through the crisis.
Due to increased health risks, the field teams are stretched thin. Carrying out store visits in person at such times is impossible. Switching to remote store visits is a plausible solution.
Advantages of remote visits
It indicates the HQ and teams to carry out performance inspection and view relevant data — guideline compliance and conversion rates, without putting risk on employees or customers.

In normal conditions, it would be challenging to travel from one site to another. The upside to this remote management is that it allows teams to most of the stores within their network.

Remote visits also reduce the fuel and accommodation expenses when traveling to different sites.
Implement the recommended practices for remote store visits
Add visuals to the reports
The addition of photos and videos to reports allows field managers to visualize the stores without being physically present. At times, store teams carrying out audits may annotate or comment on the photos sent. It offers greater insight into store compliance.

Try including open-ended questions.
The addition of open-ended questions to visit reports allows store teams to communicate better the issues, successes, and challenges in the stores. It is advantageous now that there is limited face-to-face communication.
Written reports will never be similar to honest communication. Allow team members to flag opinions when issues don't fit within the multiple-choice question in visit reports.

Omit to copy the regular reports of site visits
Being under immense pressure, the work of store teams has become more stressful. They have to follow strict health guidelines, reducing their usual store visits.
Remote working has decreased customer traffic as well. In addition, there is a staff shortage and new procedures and technology to follow. If there is an increased in-store visit procedure, the retailer must ensure it's easy to follow.
Keep the procedure concise and offer enough support to the store teams to carry out the work confidently and competently. Make sure to collect only the most relevant elements from store reports. Trimming out the store visit checklist allows teams to focus on taking stocks and streamline processes.
Receiving constructive feedback is essential for necessary improvements. It helps store teams, thereby boosting the adopted remote store visit process. Retailers can try sharing training modules and resources with stores teams to help them improve further.
Offering comprehensive and detailed feedback ensures store teams that their efforts are appreciated. Enable the area managers to provide a detailed explanation of their comments. Allow them to open discussions on issues uncovered in the store visit reports. It allows team members to carry out a human interaction that they are missing out on.
6. Remote care of retail stores
Retailers may build a good marketing strategy remotely. Some of the possible options are stated below which will help you to manage a retail business.
They may build a website and begin posting relevant blogs. It may help to increase brand awareness, bringing more potential customers to the store.
Begin a cost-effective email marketing campaign. It helps to build up a good CRM and stable customer base.
Look out for paid advertising platform giants like Google, Facebook, Instagram, and YouTube.
Incorporating a retail business sales channel with an online platform is incredibly easy. Manage retail business by creating an e-commerce website. All retailers need to have an omnichannel experience.
7. Setting up trial runs
The first test out the necessary changes, like any business, changes made for particular retail business management may not be a good fit. Keeping that in mind, understand the changes made are merely adjustments to the remote working perspective.
8. Hiring appropriate people remotely
For any business owner, hiring the right employees is a difficult job. Retailers must invest enough time and effort to search for dedicated teams. With the business workspace going remote, GoLance helps you hire teams remotely.
Similarly, hire teams of passionate members who understand what their business tells and stands for. A retail business owner would want each of the team members to be invested in product management.
Running a remote requires trust between employer and employees. With so much already on the plate, the retailer cannot run around worrying about the teams.
Hire a management team as early as possible. Allow them to complete hiring the rest of the associates for the business management under consideration. Good business culture is key to successful retail business management.
9. Assigning self-evaluations for staff to manage a retail business
In general, the field teams assess the staff in the retail stores. Due to the pandemic situation, the staff has to undergo self-evaluation for carrying out remote retail operations.
The staff may be overwhelmed with the amount of work at hand. With a shortage of staff, carrying out their performance evaluation could be a daunting task. It is, therefore, necessary for retailers to provide accurate tools to staff for effective self-evaluation.
For instance, it is creating a digital self-evaluation form that explains all required criteria. It allows the HQ to receive all relevant information about staff. Finally, they can develop appropriate plans based on the answers received.
A well-done analysis of the self-evaluation report offers benefits, encouraging employee engagement and store autonomy. A better understanding of the reasons for being evaluated allows staff to motivate them to take active participation in their development.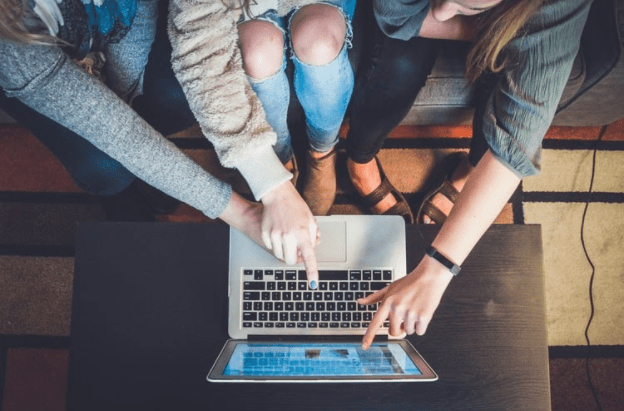 10. Easy remote collaboration of team members and stores
Try to re-engage the remote team through effective employee engagement. Fruitful training and communication are the keys.
Constructive virtual icebreakers to ensure remote collaboration
Try out the following virtual icebreakers for effective collaboration between team members.
Joining location of the team members: A completely remote team has different work settings. Team members may take turns to show around their current workspace.

Team members view different work settings. It allows them to get accustomed to the situation better. Implement this icebreaker before the commencement of the next meeting.

Desert Island questions: Each teammate gets to pick two items they want to take to a deserted island. It is another classic fun-filled activity that everyone would love to play along with.

One-word summaries: Try summarizing each teammate's week in one word. The team member with the highest Scrabble score can choose the icebreaker for the next meeting.

Dance break: A fun icebreaker suitable for getting out of the comfort zone. Having dance breaks in between meetings lighten up the work environment.

Allow other team members to choose the jam. Whether it's the same old jam or a new classic, don't be afraid to show off the moves. Every move counts, starting from the small casual nods to the loud moves.

Two truths and one lie: This icebreaking activity is by far the most interactive one. Each of the team members has to state one lie and two truths about themselves. The rest of the team has to guess the lie within the three statements.

Isn't it interesting? This simple icebreaker offers a good brainstorming session. This may set the right mood ahead of the meeting.

Miscellaneous questions: Take out a few minutes before the scheduled meeting. Put some various inquiries in a shared google docs file. When the meeting commences, team members can randomly pick up questions and answer them.

Sketch Sessions: This icebreaker brings out the Da Vinci in you. It is an engaging activity that begins with a question prompted by the team. As it's a visual answer, members are allowed to draw their guesses.

Team members have to guess the correct answers through their drawings. The less artistic team members bring out the best from this activity.

Emoji Check: Team meetings may take place visually or through text. Here's a full-proof option to bond over. Each teammate is supposed to send an emoji to the group chat depicting their day. Amidst work, it serves as a short and fun activity.

Things in common: This icebreaker helps promote better friendship among team members working on something in common. Look out for at least ten things team members have in common. It could be wearable or even stationery. It will soon turn into a fun challenge to engage in.
To conclude
With increased covid restrictions, switching to remote business management has become common. However, most retail business owners have a hard time figuring out ways to manage their business effectively. This article describes some of the key ways to manage a retail business.
Beginning with ways to increase communication consistency, the article moves to digital tools to streamline and optimize business management. POS technology is a crucial part of remote business operations. Skipping it may make the business fall apart.
Going digital in the workplace offered to the team allows further collaboration and effective team management. Visit stores remotely and use appropriate marketing strategies for uplifting the business remotely.
Hiring teams remotely is the key to managing a retail business. Self-evaluation reports aim towards the betterment of employee performance. Every technique stated may not be ideal for managing a particular retail business. Try making the most of the work situations at hand for effective management.
Leave A Reply