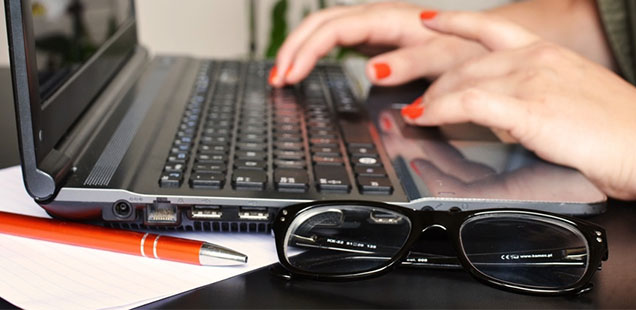 How To Make Your Proposal Standout
So you're ready to start applying to gigs? Excellent. We wish you all the best and believe 110% you will find success and earn steady revenue on goLance. To help you on your way, we've created this article to point you in the right direction specifically focusing on the process of sending proposals. We see SO MANY proposals on a daily basis that we felt like giving this insight would help our fellow freelancers take their career to the next level.
How To Make Your Proposal Standout
1. Make Sure The Grammar Is Topnotch
Often times we see a new gig and we rush to apply to it. Some freelancers use templates when applying to optimize their time. In some cases, this is fine. The generic cover letter works to at least put your name in the ring. It also allows you to apply to several places with a short turnaround time.
Other times, it's not the best move. Often what we see are cover letters with typos and / or profiles with typos. Both kill your chances of landing a gig.
Here's why — when applying to a normal 9 to 5 job although HR Managers want to say yes, a big part of their job is to say no to find the best person for the job. This type of thinking is pretty much the same for freelancers. When project managers are looking through 20 plus proposals they are looking to make the pool of applicants can be narrowed down.
Typos and grammar issues cost freelancers jobs. They just do. It sucks because the reality is typos happen. It's human. They're everywhere. But the problem is, they can't be in your profile or proposal. If they are it will cost you the gig. No questions about it.
2. Read The Entire Proposal
The second most common issue preventing you from landing gigs is the fact you didn't read the entire proposal. We are all guilty of this at one point or another. I can't tell you how many times we've seen freelancers apply to a job without actually reading the description.
Guys, that NEVER works. Clients know almost instantly whether you've read their listing or not. A lot of clients leave a catch phrases buried in their post to test whether or not you've actually read the piece. Naturally, many freelancers fail this test.
A bit of advice — feel free to use the template cover letter (but understand if it's too generic you will be dismissed) and also make sure you actually read what you are applying for. It'll provide you a leg up.
3. Establish Trust
The final tip we have is one we mention almost all the time — it's trust. Look at your digital reputation. What is it worth? Ideally, you've spent a good chunk of time building your reputation well now is the time to show it off.
Include in your proposal reviews, links to samples, case studies that put you in the best light. The more info you can provide that paints you as reliable and someone all clients want to work with, the better your odds are. As a freelancer, your goal is to establish trust 24/7 this starts from the very first proposal you turn in.
Final Thoughts…
Attitude determines a lot. You want to stay positive. You want to find ways to continue to grow and increase your value. Not every job you apply you for will land you a gig. That's just how it is. The wrong type of attitude will cost you work. Find ways to stay optimistic and you'll go far.
Leave A Reply