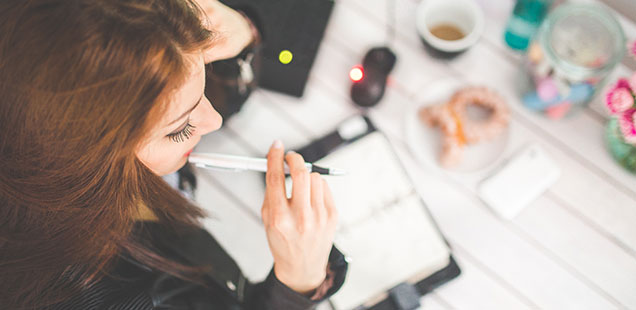 How To Leave Your Desk Job In 30 Days
You want to freelance. You see the value in it, but something is holding you back. To be honest, you have a desk job that has provided you steady income for months — possibly even years. It's the money. It always is about the money, right?
Granted you hate the work and aren't the biggest fan of the people in your office. But, you just can't leave. Not without having something secure in place to move onto. If only there was a way to leave your desk job in 30 days and live life as a freelancer. Well, today we're going to break down the exact steps you need to take to make your freelancer dreams a reality.
How To Leave Your Desk Job In 30 Days
A) Day 1-10 – Profile Building
The goal is very simple, in 30 Days retire your desk gig and start living life as a freelancer. This can be done but it will require a ton of preparation. Leverage this article as a blueprint to make sure you're staying on course.
Okay, day 1-10 are all about gathering the assets you need to freelance. What does that mean?
You need to join a freelance website
You need to optimize your profile (clear image, bio, work samples)
You need to draft a professional cover letter
These three bullets alone can take you a good week to knock out. But they have to be done. Your freelance profile is your online shop prospects will inspect before hiring you for any gig. Make it shine.
B) Day 11-17 – Plant Seeds
Now it's time to reach out to your entire network. Draft a message you can send to everyone you can think of. When I say everyone, I mean EVERYONE.
This is the branding portion of your freelancer life. What you want to do is direct people to your freelancer page on goLance. Let them know what you've been up too and if they could refer any gigs your way.
This is going to take a good week because you want to reach out to people one on one. You want to have real conversations with them and real messages. You don't want to simply email them for help, you want to reestablish a connection with your network.
This is the stage where you are planting seeds. These seeds take time to grow. But, if you think about it, the average Facebook user has 300 friends. That's 300 chances of setting up a good harvest down the line.  Plant your seeds.
C) Day 18-22 – Start Applying
If you've gotten this far you can appreciate how much time and effort it's taken. By now you've gotten replies from friends who have checked out your profile or read your email and have promised to keep an ear out for you. You can't wait on those, you need to set some goals and start advancing toward them.
During this time you want to draft a professional cover letter. This will be the hook you send to prospects to hire you for a gig. You'll want to start looking around for jobs on goLance and applying for the ones you feel you can add value on.
Pay attention to what clients are looking for and how you can offer them smarter solutions. Don't be afraid to take on a few low paying gigs just to get your foot in the door and network.
Remember you're still at your day job so go after the low hanging fruit. These are the types of jobs that won't take too much of your time. Your main objective here is to meet others and get a lay of the land. Understand how freelancing works, what you can do better as you continue to apply for jobs, and what clients are searching for is key in this stage.
Aim to apply for around 21 gigs in this time. Really get out there guys, I know it's a lot of jobs, but remember you're prepping for a huge change.
D) Day 23-26 – goRefer
You're getting close to the end of your 30-day launch. You may have had a few bites, even landed a gig or two, or maybe you're still looking for work. Whatever the case may be, you probably want to see some type of return on investment. Great.
Leverage goRefer — this is where you share your goLance referral link everywhere and anywhere you go. There are no limits to how many referrals you can share. When people sign up and land a gig of their own, you'll earn passive revenue.
Use this as a way to circle back with people in your network and stay on the mind of others.
E) Day 27-30 – Don't Burn Any Bridges
We're coming to an end of the 30 days. You've put in the prep work. You continue to apply. Your friends are on goLance. This is the first half of being a freelancer — the prep. The second half is really securing those first few gigs.
For some reading this, you have already secured gigs fairly quickly. For others, you are still on the hunt. No matter what the case, you don't want to burn any bridges. Take a long look at your current job and if you are in a position to leave do so, but be professional. Give notice. Leave on good terms.
You never know when you might need to reach back into your network and ask a favor from an old boss ie. ask for a referral.
Final Thoughts…
Remember guys you have one life, make it count. Don't live it behind a desk. Leverage this plan to launch your career as a freelancer. You can do this, but you have to put in the work. That's where all of this starts. Don't let a little hard work slow you down.
Leave A Reply