How to Kickstart a Freelance Career During Times of Crisis
Here's a handful of tips that can help you kickstart your freelance career during times of crisis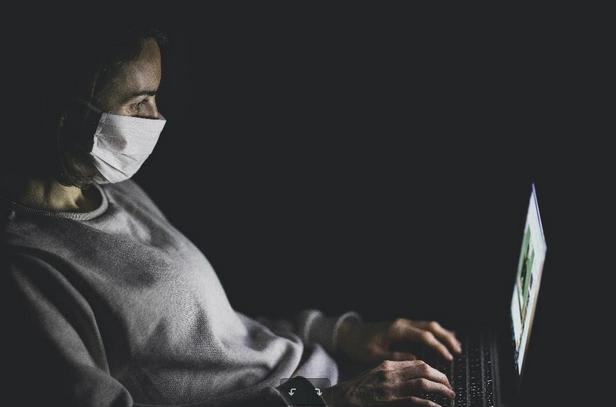 One day we will all be freelancers. Before COVID-19, this claim sounded like a lifestyle option with the non-precise starting date. Now, in the midst of a pandemic, we have gone through a brutal transition from the desirable to the mandatory working model.
According to one of the most recent Corona Virus Updates by the NPR, another 1.5 million people filed for unemployment benefits for the first time. The number of new claims has contributed to the alarming total of 45.7 million since the beginning of the pandemic. Obviously, things will get much worse before getting any better. The CSA Research conducted a survey that involved "only" one category of freelancers - freelance linguists and translators. One of the survey's questions was: "How long do you expect COVID-19 to directly affect your business?" The results aren't encouraging. We've already written-off 2020, and we expect COVID-19 to be a part of our lives and careers in 2021. However, we certainly didn't count on the high percentage of pessimistic answers where's simply "too soon to tell."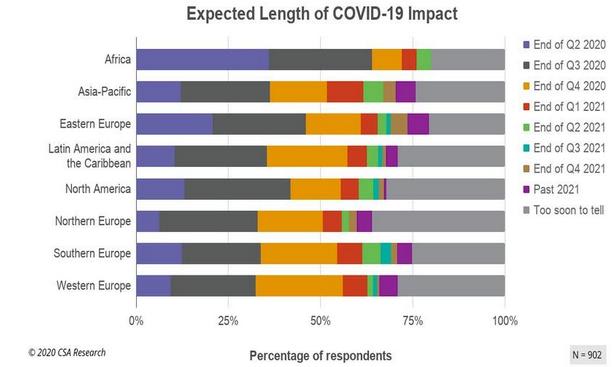 Copyrights: CSA Research
We are more than safe to assume that all freelancers feel this way and not only freelance linguists and translators. So, let's face it. You have to become a freelancer, and you have to become one - now! How?
Here's a handful of unorthodox tips (to put it mildly) that can help you kickstart your freelance career during times of crisis we're going through right now:
Tip 1 - You Know What You Know. Forget About The Courses And Monetize Your Existing Skills ASAP.
The way you currently perceive your set of skills has nothing to do with the COVID-determined job market. If there's one silver lining in this time of crisis, then that has to be the fact that the numbers are on your side when it comes to the remote jobs demand.
This means that you should dive into the available remote job offers with no second thoughts. You may not find the ideal match for your skillset, but you are very likely to achieve every newbie freelancer's priority during the pandemic. You need to start making money, and you need to do it - now. There will be plenty of time for you to adjust to the remote jobs' market and specialize your skills accordingly. However, if you're considering taking some courses, just forget about it, because you don't have enough time or money or both to afford it, under the current circumstances.
Tip 2 - Your Safest Bet Is To Follow The Freelance Crowd.
It's true that the top freelance platforms in the industry are highly competitive, but the fact remains that you stand the best chances of landing your first job on some of these online marketplaces. Rest assured that your potential clients who're also looking forward to hiring freelancers for the first time would knock at the same door of these freelance platforms.
Tip 3 - You Are In A Hurry, But You Still Have Enough Time For Some Comparisons.
As soon as you signup on one or more of the platforms mentioned above, you will realize that details matter and determine how much you can eventually earn. Here are the things, I consider to be the most important for freelancers when choosing where the work next:
What's a freelance website's fee?
Do you have to pay a monthly membership fee?
Is there a limit on how many times you can bid?
Do you have to pay if you want to submit additional bids?
How long do you have to wait to get paid?
What payment withdrawal methods are available?
What are the requirements for the new freelancers in terms of acceptance and verification?
Can you associate the third-party links to your freelance account?
This is one of the ways to save time and energy by choosing the most suitable freelance platform for you as quickly as possible. This comparison article can also come in handy because it evaluates the top five platforms' fees for both clients and freelancers.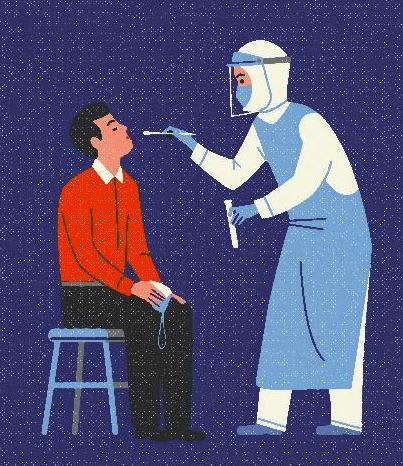 Image created by Russell Tate. Submitted for United Nations Global Call Out To Creatives - help stop the spread of COVID-19
Tip 4 - This Isn't The First, And Certainly It Isn't Going To Be The Last Global Crisis.
It is understandable that some people will hesitate to jump on the freelance bandwagon. It is in our nature to sit and wait to see how the unexpected set of events develop before we make a life-changing decision. However, we are more than certain that the next pandemic is a probability, not a possibility. So, what can we do about it while waiting for our scientists to come up with a vaccine? The concepts of remote work and freelancing present themselves not only being the best but also as the only pandemic-proof solutions.
Tip 5 - Stop Thinking About Freelancing As A Temporary Solution, But Rather Your Next Career Path.
The transition from a "regular" 9-to-5 job to freelancing isn't an easy one. Rest assured, that's even more difficult to get back where you were before. That's exactly what happened to me personally. I'm not saying that you will forget or become incompetent to get back to your old job. My point is that you will look at things differently. Becoming the master of your own time can be a surprisingly powerful and addictive freelance aphrodisiac. Let's face it, do you really think it's a good idea to become a "weekend" freelancer every time a crisis cuts the ground under your feet? It's one thing to be a more or less successful career shifter, but it's completely different, and I dare to say, to be a happy lifestyle shifter.
Bottom Line
Based on my personal experience of being a part of the freelance industry, as a freelancer who joined an online marketplace goLance, I can confirm first-hand that there will never be the perfect moment to start freelancing. On the contrary, some of the most successful and inspirational freelance careers skyrocketed during the time of crisis. I hope that these tips can help kickstart quite a few freelance careers and contribute to our overall efforts to tackle not only this but also any other pandemic heading our way.