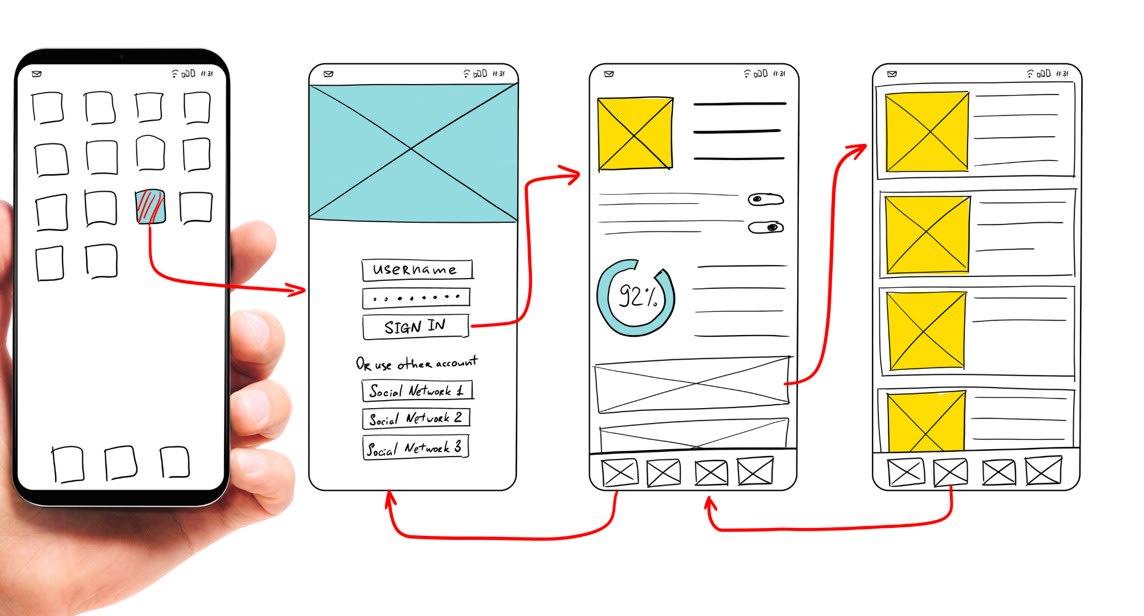 How to Hire Mobile App Developers in 2021 Making No Mistakes
Hiring mobile app developers is a multistep process with different pitfalls that you need to deal with. Therefore, I broke up the entire hiring process into small parts to help you find experienced app developers to transform your idea into a first-class solution.
Hiring Options
When it comes to hiring mobile app developers, you have three options: freelancer, full-time employee, and outsourcing company. Each option is applied to different situations and has its advantages and drawbacks. I will consider each option in detail to help you make the best choice.
Freelancers
It's quite a popular option when there's a need to hire a mobile app developer. The reason is that business owners can cooperate with specialists all over the world and, thus, have freedom of choice. Besides, independent contractors will cost you less compared to the in-house team.
When hiring freelance developers, ensure they're experienced enough and result-oriented to reach the intended results. Otherwise, you may spend precious time arranging organizational issues. Another common problem is language barriers and time zone differences. You can't wait all day to explain the requirements a couple of times or wait for a developer's answer to get work done. Besides, they often perform several projects and may abandon yours for a better offer.
However, there are many platforms with freelancers who specialize in multiple fields. So you'll definitely find a specialist with the required experience and skills.
Pros
Low pricing solution
A vast pool of specialists with diverse skills
Multiple hiring platforms
Cons
Communication issues
Require a project manager
May leave the project unexpectedly
In-House Team
This option implies you rent an office and assemble a dedicated development team. In this case, you take complete control over the development process and have specialists on your side to make modifications at any time.
However, the in-house team is connected with significant expenses. For example, you need to pay for rent, buy licensed software and hardware. Moreover, wages, sick days, and vacation are also included in the cost.
Don't forget about the time-consuming hiring process, as you need to employ each developer separately. In addition, it may be challenging to compete with IT giants who have higher salaries and additional perks.
Pros
Total control over the team
Communication is on a high level
Cons
Challenging hiring process
Expensiveness
Require team management skills
Outsourcing Company
One of the fastest ways to develop a mobile app is to outsource the development to a reliable IT vendor. In this case, you will get first-class services for an affordable price. Moreover, you won't need to care about rent, software, salaries, and other unnecessary expenses. Most IT agencies already have a team of experts to build an app. Besides, they're in charge of team management and successful product delivery.
If you have a limited budget, you can consider hiring mobile app developers from popular tech hubs. The cost of outsourcing mobile app development will vary depending on the region. For instance, companies in North America charge $100-$250/h. An average rate in Eastern Europe is $25-$50 per hour. The main benefit of this option is that you can choose any companies worldwide that will align with your resources and business requirements.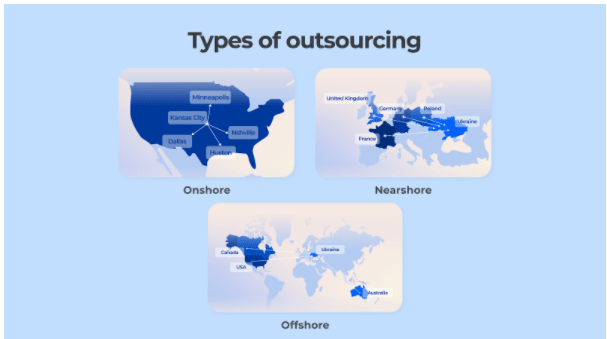 However, hiring developers overseas may lead to misunderstanding and miscommunication. But experienced software development companies have specialists with excellent English and create individual communication plans for each client.
Pros
Reasonable price
Extended talent pool
All needed specialists available
Start with MVP development to validate the idea on its initial stage and reduce time to market
Cons
Language barriers and time zones differences may still happen
Where to Hire Mobile App Developers?
After you've decided on a hiring option, the next question that might be hovering in your brain: Where to look for a reliable vendor? There are three popular ways to find app programmers for your project.
Ask for Referrals
First of all, you can ask someone from your professional network to suggest you a proven specialist. The sticking point is that it requires an extensive list of business contacts. The more experts from the IT industry you're acquainted with, the easier it will be to find reliable mobile app developers.
Tech Events
If referrals aren't an appropriate option, consider attending tech meetups. These events unite hundreds of tech talent to exchange the latest innovations, experience and establish partnerships.
The significant benefit of such events is an opportunity to talk to developers directly and discuss possible cooperation in the formal atmosphere. Even if you don't find a suitable candidate, you'll get valuable industry contacts that may be useful in the future.
Popular annual tech events to visit:
Code Mobile. UK-based conference for iOS and Android programmers
DroidCon. Android-only developer meeting taking place in Berlin.
Appdevcon. It's an Amsterdam-based tech event for iOS, Android, and cross- platform programmers.
ÜberConf. It's a Denver-based conference that unites great minds and experienced mobile developers.
Online Platforms
This is the easiest way to find a mobile app developer. Various trusted platforms provide information about IT agencies and freelancers worldwide. Different tech platforms approach different cooperation models. For instance, world-leading B2B platforms conduct market research and build ratings of the best software service providers. As a result, clients all over the world can visit a vendor's profile and obtain information about services, use cases, and customers' feedback.
How to Hire App Developers With the Appropriate Skills
Below you'll find several tips that will help you to find the candidate with the right skills and tech expertise for your project idea.
1. Determine App's Platform
Bear in mind that before you start looking for mobile app developers, you should determine what tech expertise your project requires. For example, apps for iOS need programmers who deal with Swift or Objective-C. If we're talking about Android ones, they utilize Kotlin or Java. Cross-platform apps need developers who are fluent in Flutter.
The main advantage of cross-platform apps is the ability to run on multiple platforms or devices. For instance, they can work fluently on both iOS and Android platforms. Today, Flutter is one the most demanded and powerful technologies for developing cross-platform applications.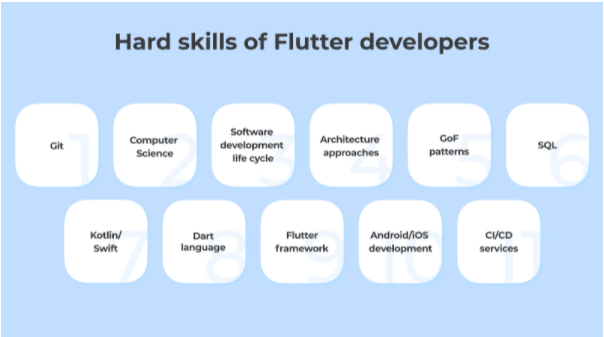 2. Check Portfolio and Case Studies
Look through the candidate's portfolio (whether you hire a freelancer developer or outsourcing agency) to see what projects they've developed before. It details information about the project's demands, challenges, industries they work with, tech stack, duration, and so on. As a result, you'll get a clear picture of mobile app developers' expertise for hire.
3. Read Client' Reviews
Reviews and ratings are your final stop before making a decision.
Want to know if project launches were successful? Read customers' feedback. Every hiring platform has a review section where you can examine what clients think of the executor. The majority of hiring platforms submit unbiased ratings and reviews of IT service companies. All the reviews are verified by the platform's administrations, so there's a slight chance they are fake.
4. Consider Communication Obstacles
Let's say you're based in the USA and decided to outsource the development to one of the European countries. In this case, some communication difficulties may occur. Continue reading to see what you should pay attention to.
Level of English
The overall cooperation productivity directly depends on the candidate's level of English. Executors have to clearly understand project requirements and provide comprehensible development reports. Otherwise, there is a risk of delivering a product that doesn't meet your expectations.
If you're planning to outsource the project, consider the English Proficiency Index. The higher the score is, the more chances you'll find app developers with strong English skills.
Time zone differences and communication tools
If you're one/two hours ahead of your offshore development team, there's no problem. But what if you're located in California, and your team is in Ukraine, then it might be uncomfortable to discuss project-related issues. The perfect solution is to schedule all meetings with clients to get the most out of each session and reduce time zone differences. You can use different communication tools such as Slack, Google Meets, and Skype to facilitate the communication process.
Cultural differences
Many business owners ignore the cultural aspects until they face misunderstanding. It also affects the performance of the solution. There are high-context and low-context cultures. High-context cultures involve underlying context, meanings, and different tones. In turn, low-context culture implies message clearance and no place for message interpretation.
Wrapping Up
It's pretty easy to get lost in all hiring options, platforms, and other different nuances. But if you know exactly how to approach the searching process, what specialist you need, and what obstacles to deal with, you'll hire mobile app developers who'll turn your idea into a powerful business solution.
Leave A Reply