How to Find the Remote Job of Your Dream
Here are five foolproof tactics you can use to land your dream job today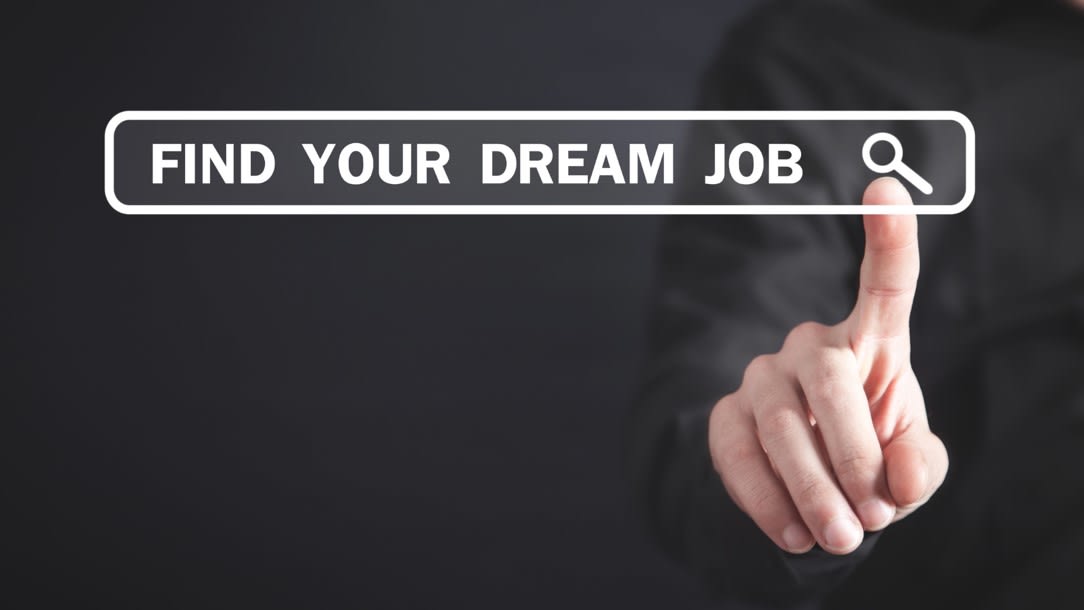 For most people, nothing is more fulfilling than doing the remote job of their dream. It allows you the freedom to be your true self always and inspires you to achieve better goals instead of draining the energy in you.
You may also fancy doing a remote job of your dream because it allows you to incorporate your values and, even better, make a difference in the things you believe in. Finally, with a good remote job, increasing your productivity isn't usually complicated. Here's the catch-22; not everyone who tries to find the job of the dream succeeds in doing so.
The disappointment of not finding your dream job can be so significant that it impacts a massive part of your life. This shouldn't be the case considering that there is always something you can do to navigate such difficulties.
How do I find my Remote Job?
If you've been searching for a perfect remote job, you probably already understand that it is not always easy to land these jobs because most conventional hiring or recruiting processes revolve around individual qualities. Having acknowledged this, you could probably, be questioning yourself; 'how do I search remote job?'
The simplest answer to this question is; to search and find a fulfilling remote job, you need to be smart in your job hunt process. That said; it is safe to conclude that it is still possible to find a remote job, but you must brace yourself for a few hurdles along the way.
If you're a student looking for part time job, you may not find it easy juggling school work and remote employment. To make this easy, be sure to look for the best essay writing service online.
They can help you with some of your assignments to save you from building a backlog of assignments which may only turn out to be frustrating. Here are five foolproof tactics you can use to land your dream job today.
1) Budget some of your Time for Research
Research is an integral part of your remote job hunting process because it makes it easy for you to make an informed decision if you land the job. Good background research will give you confidence when responding to interview questions and even put you in a better position to ask your potential employers relevant questions during the interview.
It is also imperative that you be flexible when searching for the job and be open to multiple remote job options. This way, you will have better chances of finding the perfect remote job for you.
When searching for your new remote job, it would also help if you utilize the time available to learn about your potential employers in the fields you are interested in. When learning about potential employers, you may want to screen out employers or industries that do not fit your desired criteria for the job you're looking for.
2) Keep Checking on the Ideal Job Sites, Accounts, and Groups
There is a huge selection of job boards that are created explicitly for talents seeking remote employment opportunities. Take, for example, GoLance.
It is designed with an intuitive user interface to help you find specific jobs depending on your skills, experience, and industries you may want to work in. To make it easy for clients to find you, the freelance job board also allows you to customize your profile to indicate the areas you're an expert in and even display your certifications, among other basics.
Again, not all job boards are the same, implying that if you were to go that route, you would need to tread with care to avoid landing on the hands of scammers. Again, this touches on knowing your potential employers well.
Ideally, it doesn't really matter how tempting the offer may look. Some job boards offer security when working with a client, so you may need to be wary of a client insisting that you work outside the platform when the platform already allows you to receive money through them.
3) Apply for As Many Remote Jobs as Possible
Many people are looking for jobs, implying that you should expect stiff competition from other job seekers even if you were to use a job board. A simple trick you can use to move ahead of competitors is having a well-written and updated resume.
Ideally, your resume should be up-to-date, relevant, and represent your unique abilities and personality. Potential employers most likely already have a lot on their plates, meaning that they may not have the time to go through chunks of text in your resume.
In that regard, ensure that the pieces of information you've added to your resume are also concise. Use your resume for marketing your qualities and opening the doors for your interview.
Once you've crafted a powerful resume, you should also acknowledge that you may not land your dream remote job on the first application. Failing to land a job or secure an interview shouldn't leave you discouraged but give you the energy to apply for more jobs.
You can aim at sending ten job applications daily. Within ten days, you should at least get a response from one or two potential employers interested in your services.
Still, you shouldn't stop at ten applications after ten days. It doesn't hurt sending job applications, so keep trying until you land the job of your dream.
4) Make use of Keywords
Savvy job seekers do not just hunt for employers in the places where they hang out. They also utilize keywords to narrow down to jobs that require the specific skills they possess.
Keywords can prove to be valuable to you when searching for remote job opportunities on job boards. When you use specific keywords, you get a complete list of jobs with the exact keywords you've typed, so you only remain with choosing the particular jobs which interest you.
You can also use the keywords to search for jobs on search engines like Google. When using keywords, you can even make it location-specific, so you find employment only in your region.
It is advisable that you only use keywords matching your interests and skills. This way, you will be able to quickly narrow down your job listings to specific jobs matching your background.
5) Engage your Current Employer
It is estimated that around 4.3 million people in the U.S.A alone already work from home with some of the established companies already providing an option of remote employment following the pandemic. Research also has it that remote workers are less stressed and even more productive than those who work in the office. With that in mind, you may not really have to quit the job you've been doing to get started on a new one and it shouldn't even come as a surprise if your company adopts remote working.
Chances are your employer already understands the benefits of working remotely and may welcome the idea of you working from home. So it would help if you check with your current employer before downing tools in the search for greener pastures. Provided that they know that you can connect to the internet with ease, they may be very willing to let you work from home.
In Closing
Finding the best remote job isn't a simple task, but it will surely be just a matter of time before finding your dream job if you have the right mindset. Please keep doing what you know is right, and the perfect opportunity will present itself before you.