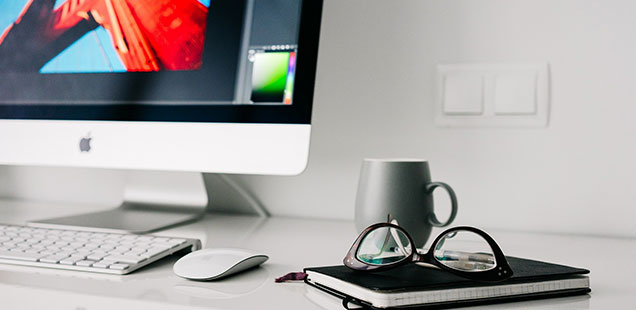 How to Build a goLance Profile that Attracts Clients and Leads to Winning Bids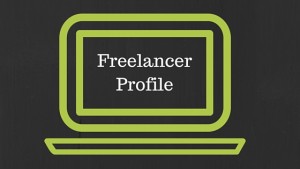 One of the most frustrating aspects of working on freelance job sites is bidding for work. For some people, this process is not only tedious but is also filled with constant failure. So what do you do if you want to submit a winning bid and get a new job? You build a strong goLance profile that attracts clients and leads to those winning bids you so desperately want.
Your Image Matters
The first step towards building a strong goLance profile, or a strong profile on any freelance job site for that matter, is uploading a clear and professional photo. This might sound obvious, but you would be surprised at the number of freelancers who skip this step or insert a logo instead. A logo should only be used in place of a photo if you work solely with a team; however, you should keep in mind that many clients are looking specifically for individuals. Many clients want to know who they are working with on an individual basis. If you are a member of a large team, it might be best to allow each team member to upload a clear and professional photo of themselves. You can always insert the team logo another way (think: cover letter that you upload into the bid, website whose link you share in the bid, etc.).
Make sure that you also choose a photograph where you look friendly and positive. Clients do not want to work with negative or difficult people.
Remember that the best photos are clear and are in a professional setting. Choose a photo that shows your face clearly so that clients can identify with you. Make sure that you are dressed in tasteful, appropriate clothing. Choosing business casual attire or professional business attire is typically best. In your image, crop the photo at chest height and at the top of your head. This will ensure that your face is visible in a quick glance. Make sure that you also choose a photograph where you look friendly and positive. Clients do not want to work with negative or difficult people. A serious photo can sometimes read as "angry," "negative," or "difficult" so choose a photo where you are smiling (at least slightly smiling).

Take a look at William Deveneau's goLance profile photo as an example of a great image. William has centered his face in the frame, is smiling, and is wearing professional business attire. He looks capable, friendly, and trustworthy in this photo. If I were looking for someone to hire in the tax preparation sector, I would be interested in learning more about William and possibly hiring him.

Now take a look at Arthur Grishkevich's goLance profile photo. This is a good shot of Arthur. He looks professional, capable, and kind in this photo. While he isn't smiling widely, he is projecting a positive image with his slight smile. If I were looking to hire someone in product design or product development, I would consider Arthur and be interested in learning more about his work experience. The only problem with Arthur's photo is that he is off-center and part of his head is cropped off. If he adjusted the cropping to include his full head, this would be a great profile photo.

And our last example is the profile photo on Mike Ignatev's goLance page.The photo itself is good. Mike has a great smile and seems approachable, friendly, and professional. The bad? Half of Mike's face is cut out of the goLance profile image. Whether or not this was intentional,it keeps his photo from standing out in search results. The photo is one of the first things that a potential client will see when they view the submitted bids or when they search for freelancers to invite to apply to their job posting.
Choose Your Words Carefully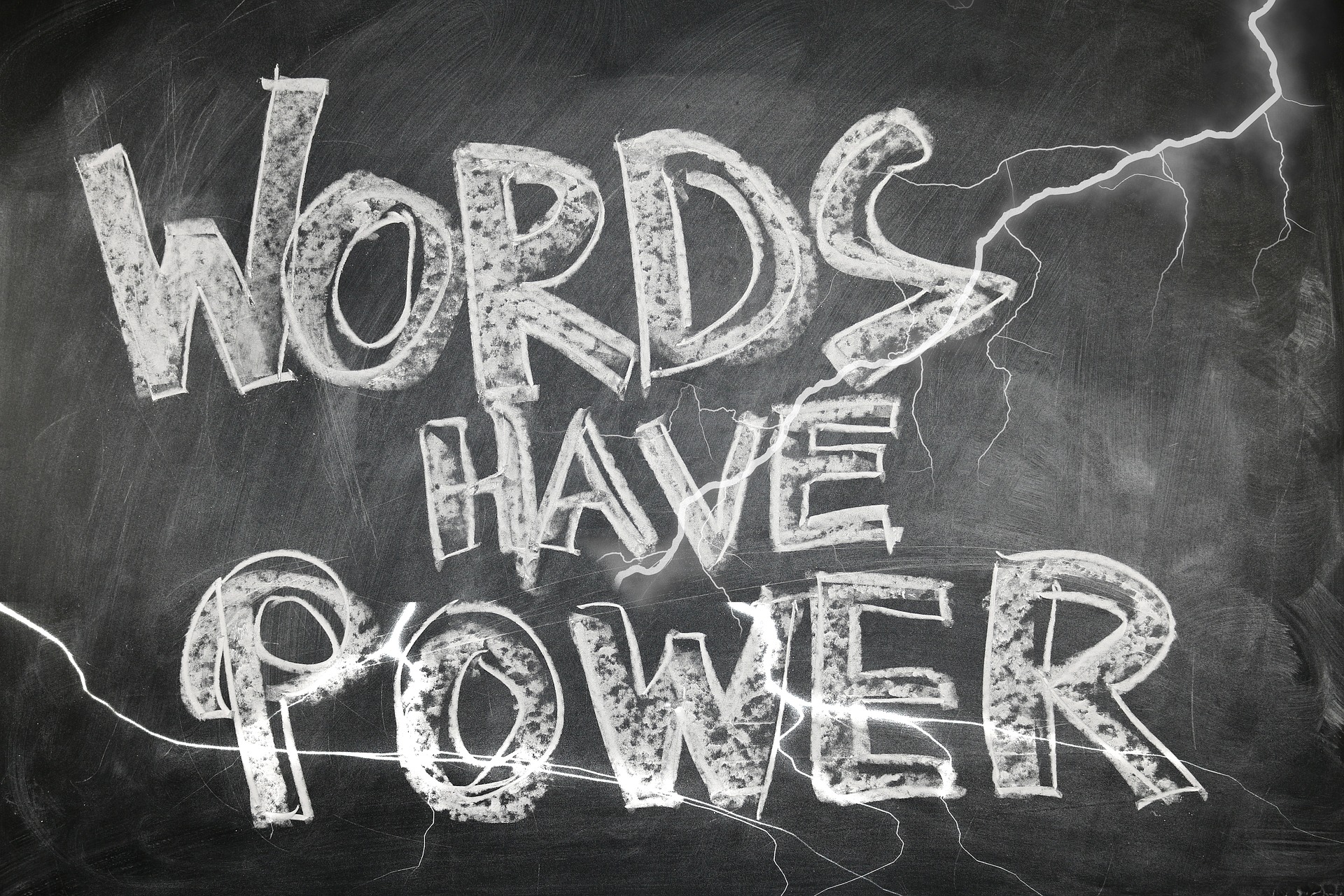 Once you have chosen the best profile photo, it's time to start writing. On your goLance profile, you will need to come up with a tagline, fill out your profile overview, and fill in your working history. It is important that you choose your words carefully here because this is your opportunity to present yourself to clients. When clients are searching goLance for their next freelancer, you want them to view their profile and be impressed. The strength of a freelancer's profile is a strong indicator of whether or not they will receive an invitation to bid on a job.
When clients are searching goLance for their next freelancer, you want them to view their profile and be impressed.
The Tagline
The tagline needs to be snappy, short, and informative. In a few words, you need to convey what it is that you do and — if possible — what makes you different from other freelancers in your field. You need to highlight your top strength in the tagline as well. For example, if you are a freelance developer who works primarily in front-end development then mention "Front-End Developer" specifically rather than simply stating "Freelance Developer." You won't be able to fit all of your skills, talents, and work capabilities into a single tagline so you need to focus on the top one or two strengths/skills that you possess. This might seem limiting, but it isn't. Specific skills and work abilities entice clients and draw interest. They know that you can do more than the handful of words in your tagline specify.
These are some examples of strong taglines used by freelancers on the goLance platform. These taglines are strong because they make it clear to potential clients what the freelancer's strengths and capabilities are by being specific. They are simple yet detailed. (If you want to learn more about these freelancers, click on the image to visit their goLance profile page).  

The Profile Overview
There isn't one "right" way to create a profile overview, but you should make sure that it talks specifically about the varied skills that you have and the work that you do.
The profile overview is equally important because this is where potential clients can read a more in-depth explanation of what it is that you do. In this space, you can talk about your work as well as your personal motivation for freelancing. You can mention your policy for dealing with clients such as offering support after the job has been finished to ensure clients are completely satisfied.
There isn't one "right" way to create a profile overview, but you should make sure that it talks specifically about the varied skills that you have and the work that you do. For example, if you primarily work as a virtual assistant and consultant, you should mention all of the tasks you perform in these roles. Keep it simple and easy-to-read so clients do not feel overwhelmed with large chunks of text. Try to infuse some of your personality into this text so that clients have a feel for who you and can connect to you in some way.
Do not write anything that makes you seem desperate and do not beg for work. It's also important to remember that you should only call yourself an "expert" in areas where you truly are an expert. For example, if you are a writer but English is your second language and you have not yet mastered it…then you should not call yourself an "expert" freelance writer. By doing this, you jeopardize your credibility as a writer and freelancer because clients can review your work and see that you are clearly not an expert in the field. It is almost always better to be honest about what you can and cannot do.
Need an example? We love Melody Bussey's profile overview. Brief but detailed and we know exactly what she offers. She appears confident, competent, skilled and professional.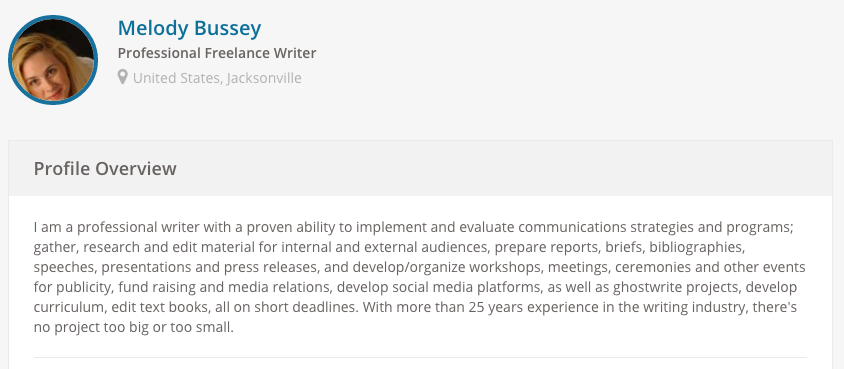 Your Working History
It's true that you don't always need to have an extensive working history to land high-paying freelance gigs, but adding even one former job will allow clients to see that you have a work history. Most clients are wary of hiring someone who has never worked before. If you have never worked as a freelancer before, don't worry. This section doesn't need to be restricted to "freelance work" only. You can add working history from any reputable company or organization where you worked as an employee. This is also an excellent space to list volunteer work that may be relevant to the type of work that you are seeking.
As a self-employed freelancer, remember that you are an independent contractor and you work for yourself. This means that you run your own business. You can add your time as a freelancer to your working history as well. If you have a name for your freelancing business, use that. If not, write "Self-Employed Freelancer" or use another title such as "Freelance Writer, Self-Employed" or "Computer Programmer, Self-Employed." List the start date that you began calling yourself a freelancer and looking for freelance work and the end date as "Current." This gives you at least one freelance position. You should also list some of the clients that you have worked for under this section in the description to give potential clients an idea of who you work with (if you haven't worked with any clients yet, add clients in as you complete work in the future).
A Portfolio is a Must
When clients hire freelancers online, they do so based on what they can see. In other words, your description of what you can do is great but a portfolio showcasing what you can do is even better. By putting up a portfolio of work on your goLance profile, you let clients know that you can seriously deliver and that you have created quality work before. Many clients will judge a freelancer's ability to work by hiring them for a test phase or a test project. A portfolio may waive that test phase by assuaging the client's fears.
By putting up a portfolio of work on your goLance profile, you let clients know that you can seriously deliver and that you have created quality work before.
Imagine that you are going to a photographer for a business headshot. You want something that is bright, professional, and captures your personality. You want a photo that makes you look good and makes you look like "you." Now imagine that you are spending $500 on this business headshot. That's a significant chunk of change. Would you just pick a photographer? Make an arbitrary choice and hope it all goes as planned? No. That wouldn't be smart. Instead, you would look up photographers who took business headshot and look at their work. You would find someone who had a portfolio with shots similar to the type of shot that you wanted. The same can be said for freelancing. Whether you are a freelance writer who needs to provide written work or a freelance web designer who needs to provide website examples, you need to have a portfolio. Are you a virtual assistant or a data entry clerk? Put up some documents that you have created or a screenshot of your data entry work. Make your work accessible as a portfolio in some way.
Need an example? Neil Brown has a great portfolio on goLance. This is one of the documents that he has added. It shows potential clients what he can do for them in a compelling way.
Uploading Your Portfolio is a Smart Visual Move
People respond better to images. In fact, 65% of people are visual learners. If you want people to be "wowed" by your goLance profile, uploading a portfolio is a smart visual move. On your page, you have two visual opportunities. The first is your profile photo, which we covered above. The second is your portfolio. When you add content to your portfolio, goLance shares the images on your profile page. This makes your profile look more inviting to potential clients and provides a bit of "pizzaz" to your profile. Creating a profile that is visually appealing will help you appear as an appealing hire.
A Linked Portfolio is Advantageous for Submitting Bids/Proposals
As you submit proposals for jobs on goLance, you will notice that clients often ask for work samples. When you have a portfolio linked to your goLance profile, the portfolio will be shared with clients automatically. A linked portfolio is advantageous for submitting bids/proposals because you can share the link in the body of your proposal. Instead of asking clients to download a file (which may be too time-consuming for them), you can simplify the process. All they have to do is click on the link and they can view your work online. You can create a linked portfolio by creating a portfolio on a personal website or portfolio site and then adding that link to your goLance page.
Complete Every Aspect of Your goLance Profile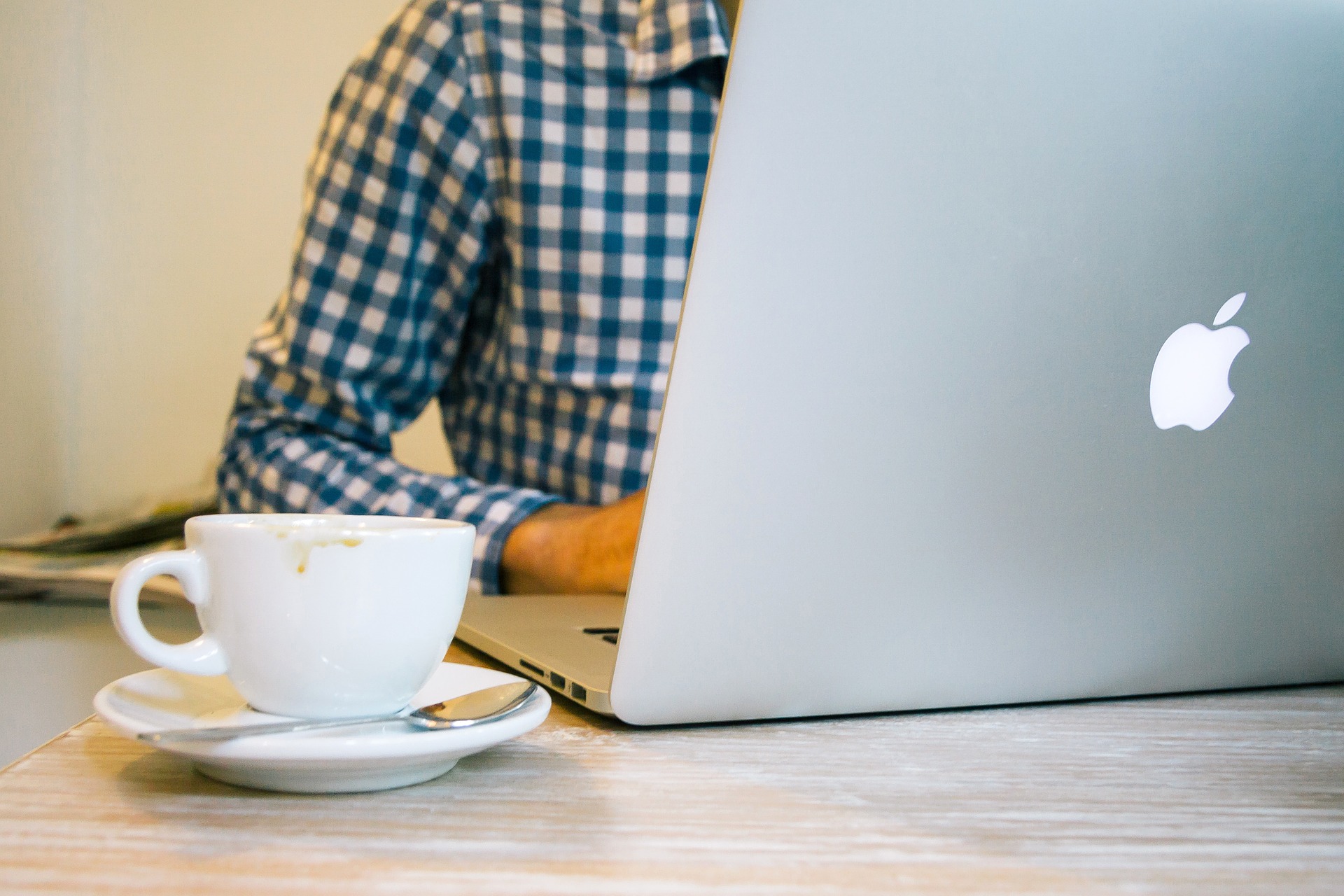 You must complete every aspect of your goLance profile. End of story. If you want a dynamic profile that helps you win bids and works to your advantage, provide potential clients with all of the basic, essential information that they might need to make a decision about whether or not they should hire you. Don't skip a section and make sure that you fill-in the details. Sometimes it's the little things that win you the job. Clients can easily view your profile and in most cases, potential clients will only view one area of your profile or skim through your profile BUT you never know what section is going to be important to them. Maybe this client cares about whether or not you have had a few years of experience in their industry while another client cares about your description of yourself or your services. If you have each section filled out, then it won't matter. Potential clients will be able to read what they want, when they want.
When a potential client has a question after reading a freelancer's proposal and profile, the client can reach out via the goLance messaging system and the freelancer can respond. The problem for new freelancers is that clients often read profiles before making their decisions. If you do not have your profile filled out, but the other freelancer that the client is considering does…the client might not even bother responding to your proposal. The client might just say, "Hey, this other freelancer has a great profile and answered all of my questions so I'll keep things simple and choose them." (Hint: You want to be the freelancer with the great profile…not the one who had a skimpy profile and was overlooked)
Make sure that you complete every aspect of your goLance profile so that clients can see who you are, what you do, and what you have done before.
The truth is that it takes no more than one to two hours to fill out your goLance profile. Some people can fill it out using LinkedIN information or bio information from their personal site in no more than ten minutes. As a freelancer, you should know that you have competition from around the world. Make sure that you complete every aspect of your goLance profile so that clients can see who you are, what you do, and what you have done before. Present the best image of yourself that you can and your chances of winning bids will be much higher.
Take Action
Most winning bids are a result of freelancers taking action. It's true that some freelancers can create a profile, sit back, and let clients find them.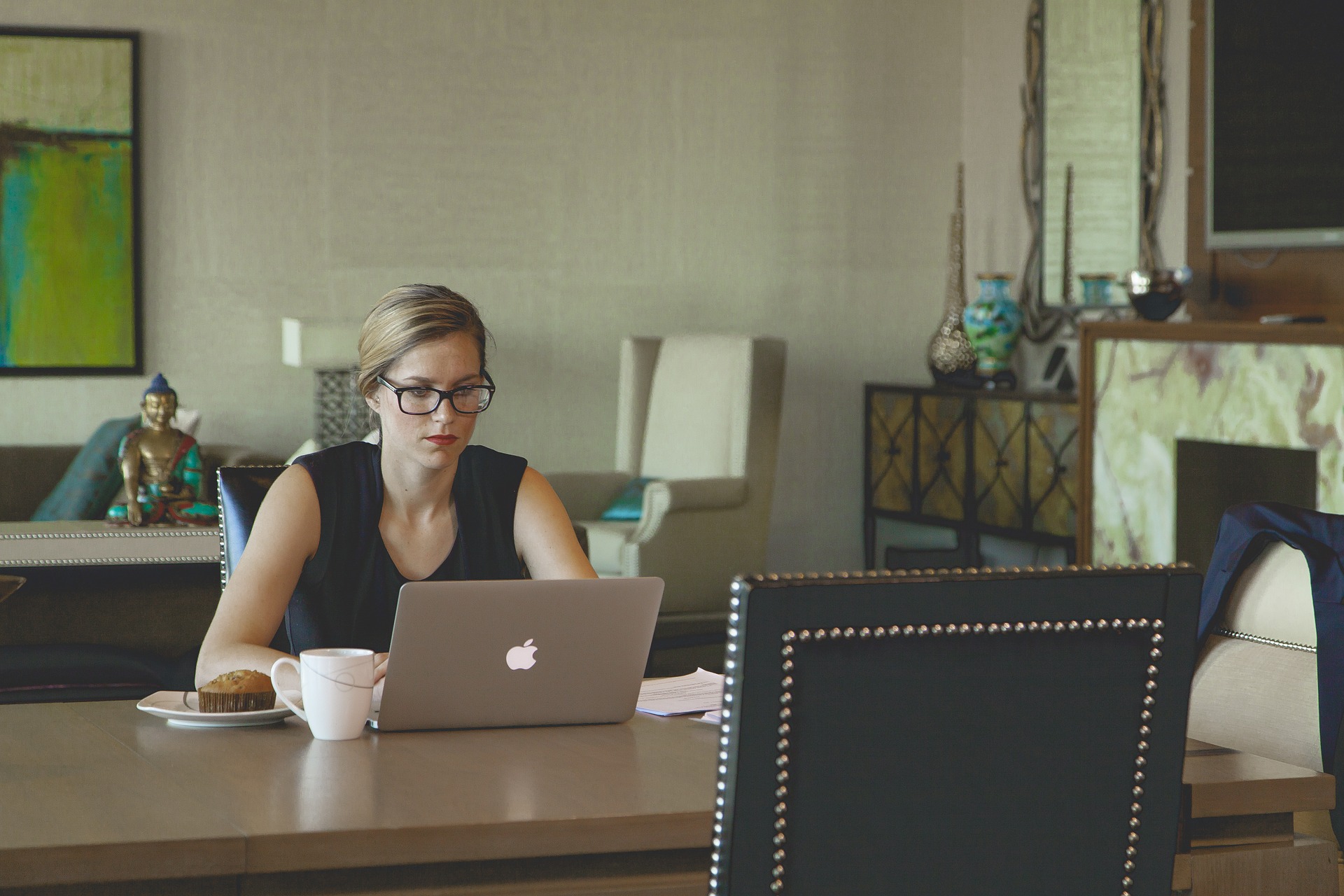 However, the odds of wining bids increase dramatically when you search for and then apply to existing job posts. This is especially true when you are new on a platform and do not have any feedback available through the site. Once you have a complete goLance profile built, it's time to take action. Knowing your profile can support your bids and proposals, start searching for jobs that are within your rate and capabilities. Then apply and watch those winning bids roll in.
Need help with writing the perfect bid or proposal for those job posts? Stay tuned for our next blog post on "How to Submit a Writing Proposal and Land New Clients on goLance."
Questions? Thoughts? Leave them in the comments below.
Leave A Reply